'The Bachelor': Cassie Randolph Said She Underwent 'Blood Work' and 'Psych Exams' Prior to Filming
Cassie Randolph is known for her relationship with ex-boyfriend Colton Underwood she met on 'The Bachelor.' While the two are no longer together, the subject of the show came up for Randolph in a recent YouTube video. She explained the rigorous casting process she had to endure.
Cassie Randolph stole Colton Underwood's heart on The Bachelor. While it wasn't an easy road for either of them, they ended the show on a high note — though later, their relationship took a sharp turn. Now, Randolph continues to share her insights with her fans even though her relationship with Underwood ended. And she gave fans some inside scoop regarding what she went through prior to filming the show.
Contestants on 'The Bachelor' have to go through a rigorous preliminary process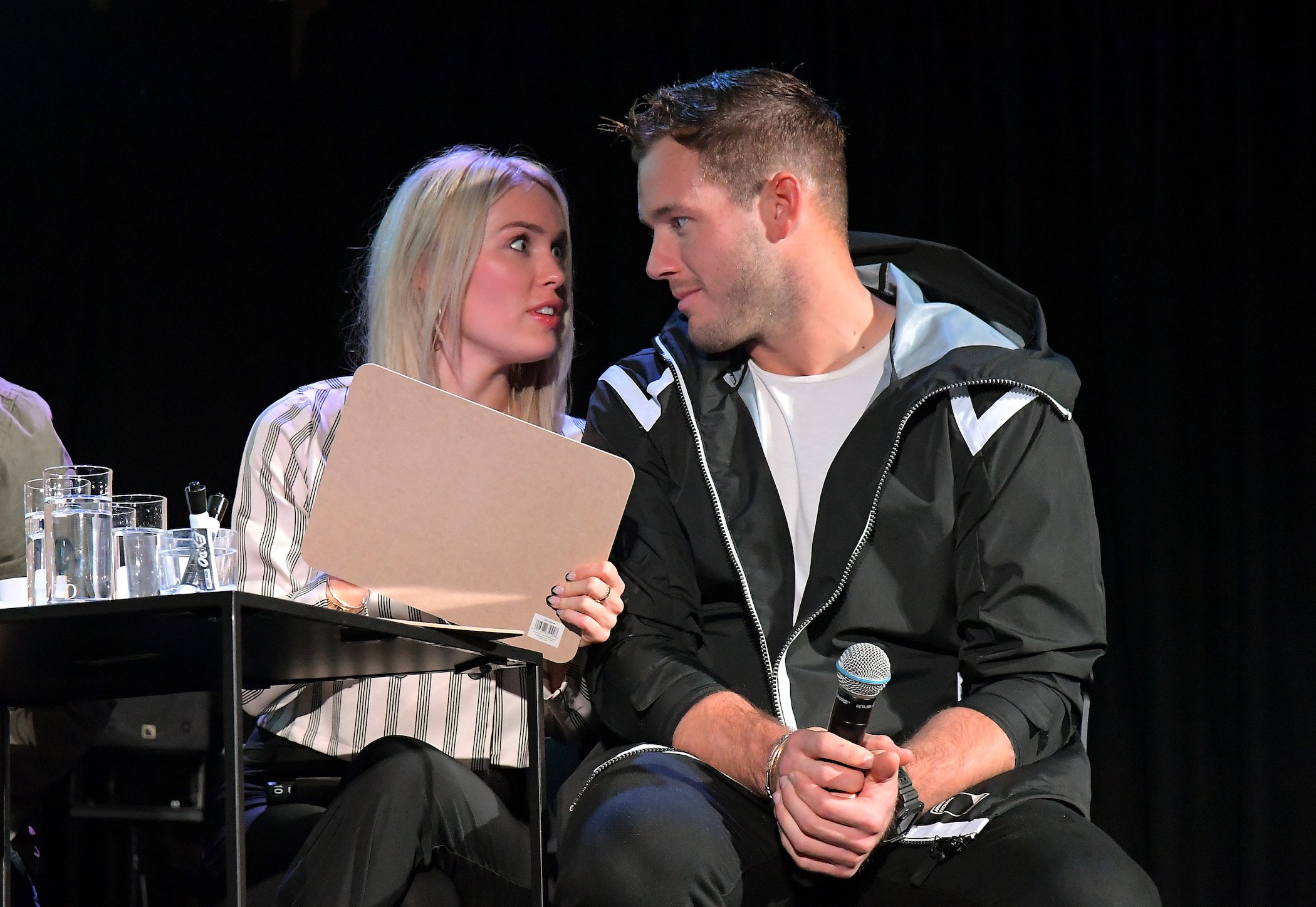 The Bachelor looks like it's all fun and games — but when it comes to becoming a contestant on the show, it's anything but simple. Entering as a contestant looks as easy as signing up and getting cast, but there's a number of preliminary steps possible contestants have to go through before coming on to the show.
While contestants go through the casting process, they have to get "an extensive background check," which includes STD testing. Additionally, if ABC learns something about a contestant via a third party, it's fair game to come out during the season for added drama. And while contestants film, they don't have access to TV or internet.
"We are not allowed to speak to friends or family until we get home," former Bachelor contestant Ashleigh Hunt confirmed. "Phones and computers are taken away the day you get there. We [would] sit in the house or by the pool; it gets pretty boring. You can not leave the house, ever."
Not only that, but many contestants leave their jobs in order to take a stab at love on the small screen.
Cassie Randolph talked about 'blood work' and 'psych exams' before joining 'The Bachelor' cast
Cassie Randolph certainly took her chances when attempting to find love with Colton Underwood. Her experience on The Bachelor proved to be unique, as Underwood chased after her as she attempted to go home without him. Then, the two had an incredibly difficult breakup that included Underwood placing a tracking device on Randolph's car and Randolph filing a restraining order.
More recently, Randolph released a video to her YouTube regarding "assumptions" some may have about her. And she talked about her application process for The Bachelor. She noted she initially applied "for fun," but production got back to her within an hour of her submitting the application.
"I went through the whole process — it's such an intense process," she said. "It's like, a ton of interviews. One-on-one interviews, on camera, and then there are interviews in front of all the different producers. Really intimidating. So, I did that. Then, there are health checks. I think I got blood work done at one point. Psych exams. A bunch of paperwork. You stay in a hotel at one point. It's just really intense."
Randolph then noted she wasn't chosen the year she finished all the preliminary steps, but production called her the following few years until she decided on Underwood's season.
What happened to Cassie Randolph after the show?
After The Bachelor, fans know Cassie Randolph and Colton Underwood didn't last. So, what is Randolph up to now? It seems she has a new boyfriend. People reports she's officially dating musician Brighton Reinhardt after much speculation.
As for Underwood coming out, Us Weekly reports Randolph noted she won't be making too many comments on the news. "I just want to let you know that I'm not going to be further discussing it or commenting on it for now," she shared in a video. "There's a lot of layers to it, and I just feel like the best thing for me at this time is to move forward and just focus on going forward."
It doesn't look like fans will see Randolph on Bachelor in Paradise moving forward, but we're hoping she's happy and continues to keep fans in the loop with her social media content!
Check out Showbiz Cheat Sheet on Facebook!