'The Bachelor' Cast Gets Paid (a Lot) Less Than 'Below Deck Crew,' Colin Macy-O'Toole Points out [Exclusive]
Below Deck crew members may not make Bravo Housewives coin but they certainly aren't the lowest-paid cast in reality TV.
Instead of receiving a salary for being on the show, the crew is paid their normal wages and tips, which are seen being handed out on the show by the captain. Some crew members leave the six-week Below Deck gig with more than $14,000 in tip money alone. After filming Below Deck, many yachties hop onto another boat and continue to make bank.
Below Deck Mediterranean deckhand Colin Macy-O'Toole recently reflected on how other reality shows don't pay many of their cast members anything. "Like The Bachelor, they don't get paid at all," he told Showbiz Cheat Sheet. "Unless you're the person, you don't get paid at all."
'The Bachelor' contestants even go into debt for the show
The Bachelor or The Bachelorette are paid $100,000 for eight weeks of filming – about the same amount of time Below Deck films. Some stars make even more. For instance, Bachelorette Emily Maynard from season 8 made $250,000.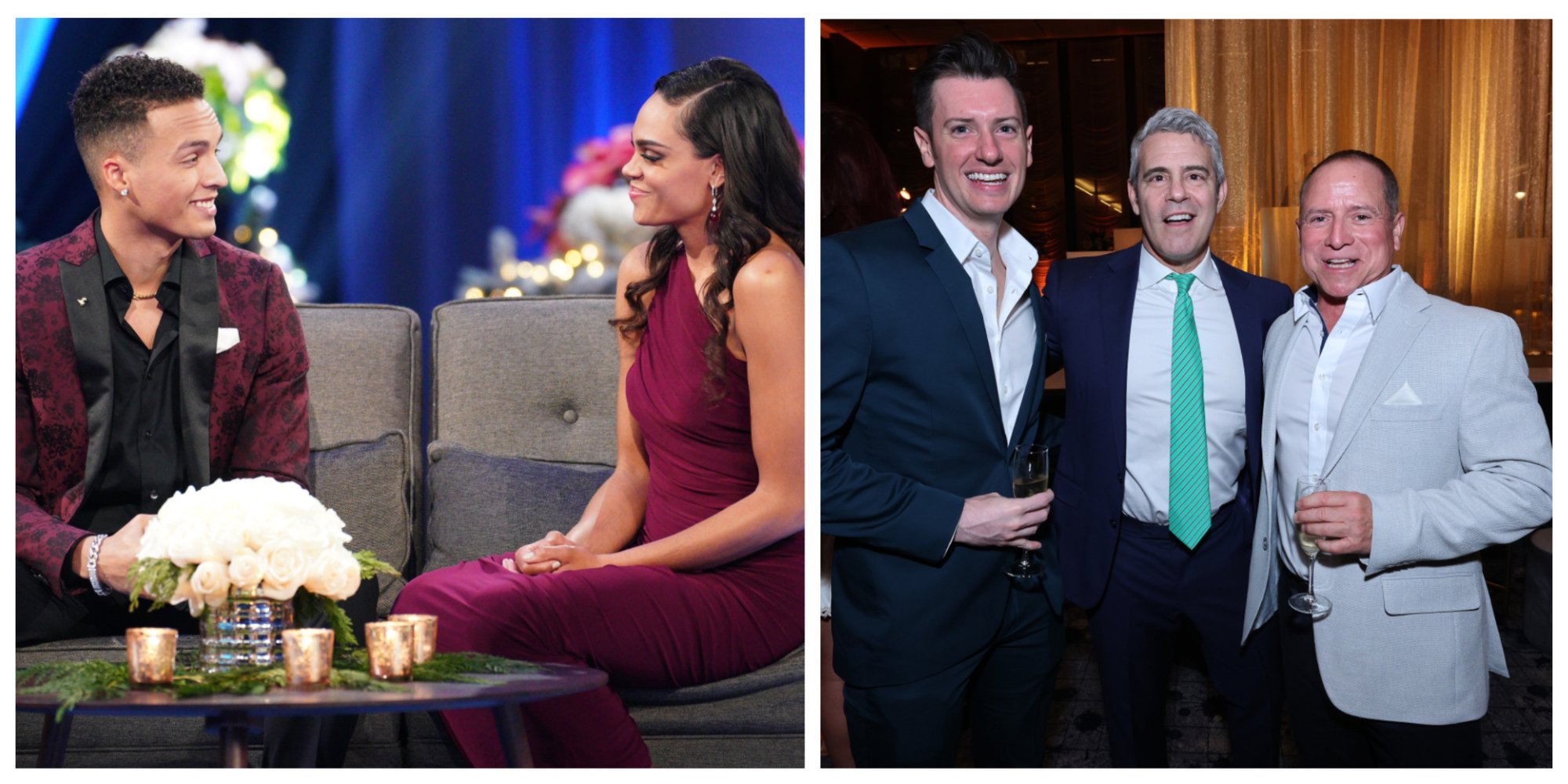 In addition to no financial compensation for appearing on the show, contestants also don't receive any money for wardrobe. "I had remortgaged my house and I spent something like $8,000 on clothing," The Bachelor contestant, Jillian Harris revealed on her blog.
Bachelor in Paradise contestants who make it to the final round do a little better financially and can earn up to $8,000. Of course, some Bachelor and Bachelorette contestants end up using the series as a springboard to launch their brand to become an influencer – which ultimately can pay off.
Why does the 'Below Deck' crew make less than 'Housewives'?
Below Deck first mate Eddie Lucas recently reflected on how the crew's salaries compared to Housewives during a new home purchase. Lucas seemed to be frustrated with inflated home prices more than anything.
"While we do get paid better than a normal yachtie, of course, we are still not getting paid what people like the Housewives are making, which is a little frustrating, because they're not really working — they're just going out to dinner and fighting," he told The New York Post. "So trying to buy a new house in an impossible market, coupled with student loan debt is financially crushing."
RELATED: 'Below Deck Med' Season 6 Charter Guests Paid $40,000 to $45,000 To Be on the Show, Plus Destination Revealed
Some Housewives' salaries can reach $1 million and the series often films longer than six weeks. But a Housewives series is less expensive to produce. Below Deck is rumored to cost close to $10 million per season, even though charter guests pay a (discounted) fee to vacation aboard the superyacht and agree to be filmed for the show.
'Below Deck' crew also gets to travel for free in addition to getting paid
Despite being paid less than Housewives, Macy-O'Toole, who worked briefly in casting said going on Below Deck is still a good gig. "What's so great about Below Deck is that it is a genuine and a real show about yachting. So, yes, compared to other shows, yes, we get paid less," he said. "I'm sure anyone could have guessed that. But at the same time, we're doing jobs and we get paid to do that job and we know there are tips involved."
"Obviously, that's why we're sucking up to the guests, every charter," he laughed. "And yes, we do get our salary depending on your position. Obviously, there's TV seasons depending on that. But I would say it's fair for what we do for a living." He added, "I signed on because I was a ferry captain. I just wanted to get a taste in the yachting world."
Macy-O'Toole also pointed out that the Below Deck crew also gets to see the world on production's dime. "So they paid me whatever and I just did it to go to Italy!" Macy-O'Toole exclaimed. "And to work on a megayacht. The money did not matter to me. I was all for the experience. And between Italy and France, there's no amount of money that could replace that."
RELATED: 'Below Deck' Cast Is Paid a 'Production Fee' but It Isn't Enough Money for Some Crew Members to Return