'The Bachelor': Chris Harrison Revealed Why the Women Shared a Hotel Room During Fantasy Suites
Nothing about Peter Weber's season of The Bachelor has gone smoothly yet. From different dramatic moments after another, and a lot of women in the not getting along, it's been anything but obstacle-free. And now, Fantasy Suites week gave Weber another issue when it came to his relationship with Madison Prewett. To make matters even more awkward, the show put all of the women in the same hotel suite. Chris Harrison shared why The Bachelor producers did this.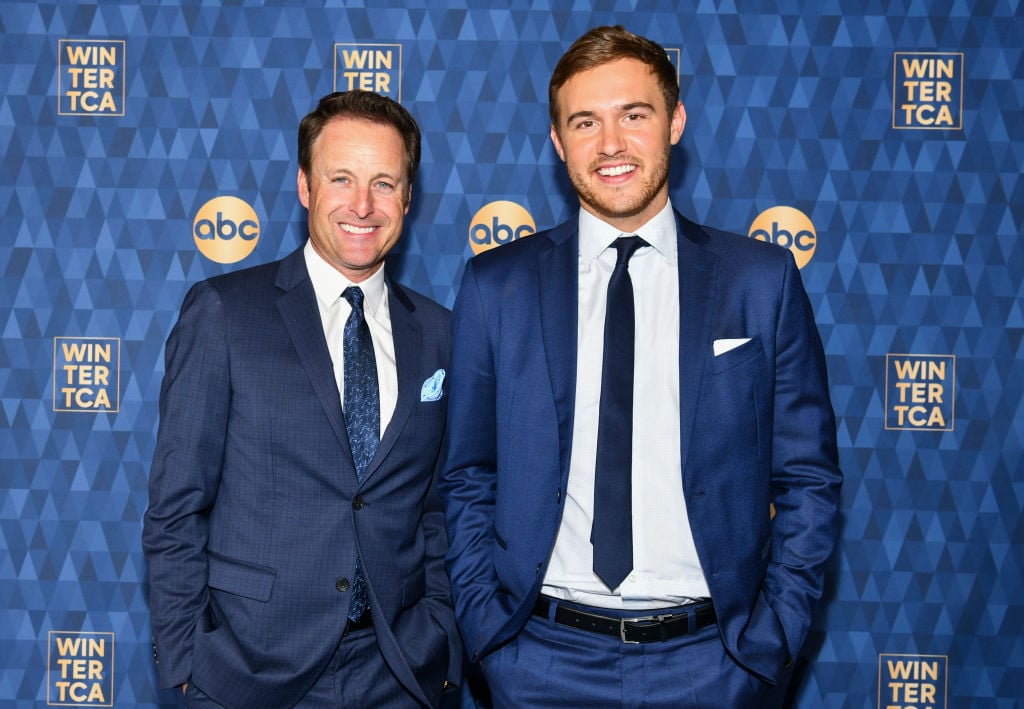 For the first time ever, the final contestants stayed in the same hotel room for Fantasy Suite week
Typically, how this week works for The Bachelor and The Bachelorette is that the lead and their three or four finalists head to their Fantasy Suite destination. Last year Hannah Brown had four guys, whereas Weber has three women this season. Each contestant usually has their own hotel room, and separate one-on-one dates. After these, the lead then sends one or more people home so that there's two left for the finale and proposal.
This season, all of this happened except the women had to share a hotel suite with each other, which has never been done. Fans, of course, called out how funny the situation was.
As one can imagine, it became kind of awkward (or it was at least edited like it was) because they know what each date with Weber probably leads to. And if they don't come back that night, they have a tangible reminder that the other person was in Fantasy Suites with Weber. Spending the night with the lead is never a guarantee, and the contestants typically don't know what's going on outside of their own dates.
Chris Harrison shared that they did this because Peter Weber has trouble making decisions
On the Bachelor Happy Hour podcast that premiered Feb. 25, host Chris Harrison shed some light on why all three women were put in the same hotel suite. "There are times when no matter how great you are – and you both were great bachelorettes – but you can't get out of your own way," he said. "And that's part of why you're single. And Peter, for example, has trouble making decisions. I don't know if you guys have noticed that."
Harrison was talking to the hosts, Becca Kufrin and Rachel Lindsay who were both leads on The Bachelorette, so they're pretty familiar with this situation. But Weber has proven his indecisiveness pretty much all season. "There are things that we do as producers that will force you into this uncomfortable zone and force you into making a decision," Harrison continued. "Sometimes we do it for your behalf, sometimes we do it for the bachelor, the guys or the girls."
Madison Prewett was another reason why the three women shared a hotel suite
Plus, it's not just Weber that needed a little nudging, but Madison Prewett. She had trouble dealing with Weber sleeping with other contestants, and the episode left off on a cliffhanger: does she stay or go?
"This situation was pretty extraordinary," Harrison explained, referring to Weber and Prewett both struggling for different reasons on each of their ends. "This was to force a situation that had to happen, and it had to happen this week because, if we get to proposal week, then this guy is really screwed and there's no chance this works. We gotta figure this out and there's really only one way to do it."
Basically, Harrison and the producers decided that if they practice "tough love," as he called it, and put all the women together, maybe conversations would occur to move things along. And they did.
"It was because of the double standard in the things that Peter was gonna deal with, we kind of needed the women's perspective on this," Harrison said. "We needed Madison to face Victoria and Hannah Ann and have them express their emotions on this because, again, it's just this guy and his perspective, and I don't know if that's the greatest thing right now."
All in all, it did make for an interesting Fantasy Suites episode, considering Hannah Ann Sluss and Victoria Fuller did not appreciate Prewett's "ultimatum." Next week, viewers will get to see what Prewett chooses to do and who Weber fights for in the end.