'The Bachelor': Dean Unglert Just Threw Shade at Kelley Flanagan After She Was Seen With Peter Weber
There's evidence that Kelley Flanagan and Peter Weber are back together after 'The Bachelor,' and Dean Unglert is throwing shade.
It's hard to keep up with everything that's happened since Peter Weber's Bachelor season finished. We know Weber chose Hannah Ann Sluss as the winner, resulting in his proposal. But their relationship didn't last long. Sluss felt that Weber was still in love with Madison Prewett who left the show prior to the finale, and she also wasn't impressed when Weber expressed he needed closure with ex Hannah Brown.
Now, all eyes are on Kelley Flanagan and Weber. Flanagan was the attorney Weber met prior to the show, and he asked her if she'd like to join the show. While she didn't make it to the end, there's evidence that Flanagan and Weber are hanging out now. And Bachelorette contestant Dean Unglert is throwing major shade Flanagan's direction.
Everyone wondered why Kelley Flanagan was in the 'Bachelor' live finale audience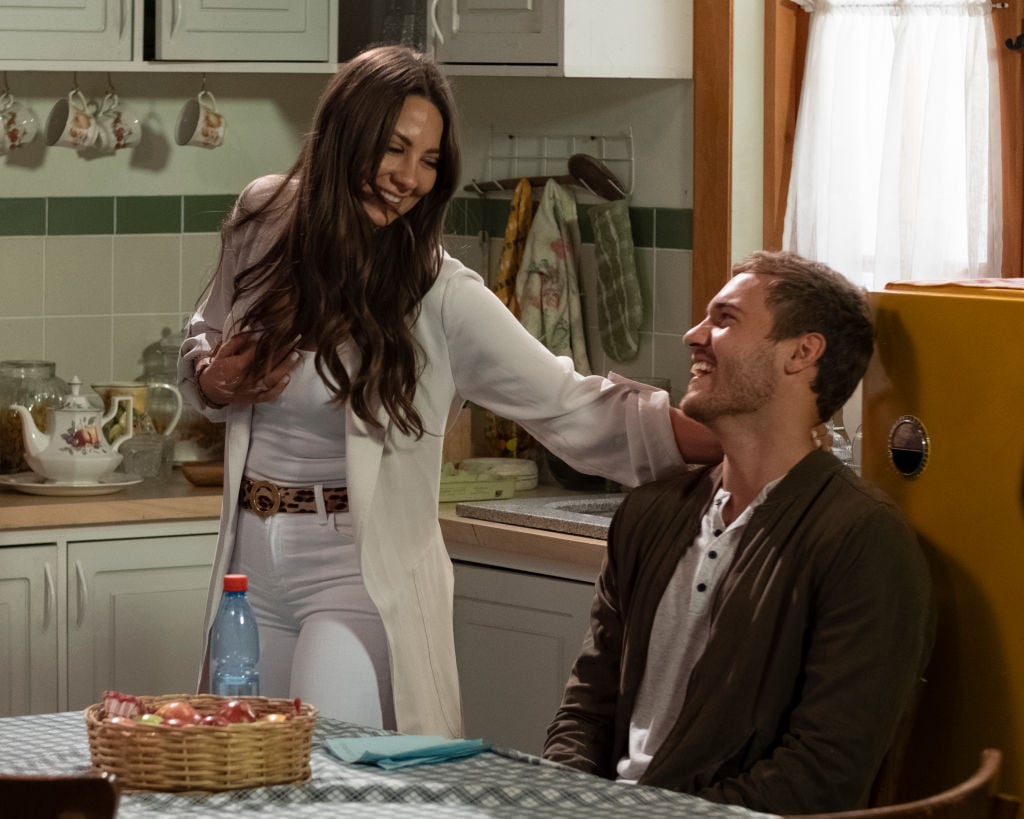 The live finale of The Bachelor showed Sluss exposing some serious truth about Weber. She revealed that Weber wanted to reach out to Brown during their engagement, which certainly put him in a bad light. And Weber's mother, Barb, also showed serious support for Sluss, as she was rooting for the young woman to win her son's heart.
There were still many unanswered questions during the finale, though. Flanagan was in the audience — and no one knew why. Rumors suggested that Flanagan may have been seeing Weber at the time. And even Sluss expressed her confusion.
"Kelley's one of my good friends. I don't know. I'm definitely going to be calling her today trying to figure that out," Sluss said on The Ellen DeGeneres Show, according to E! News.
She was seen getting flirty with Peter Weber
There are plenty of theories regarding Weber and Flanagan currently. Flanagan told E! News, "I'm not with Peter. I promise I'm not dating Peter. I'm not dating Peter." But new evidence suggests otherwise.
On March 25, photos of Weber and Flanagan showed they were, in fact, getting quite close with each other. They were both in Chicago at the time, and one photo shows Weber hoisting Flanagan over his shoulder.
So, how did this possible relationship transpire? We're not exactly sure, but fans have theories. Many suspect that Flanagan was at the live ceremony because she was actually already with Weber, but producers chose to throw Prewett into the mix because they thought it'd make a better story. We know Weber and Prewett reconnected during the finale, but they announced their separation shortly after, so this theory could line up.
Not only that, but Flanagan wasn't at the Women Tell All special. And, she expressed how much Barb loved her. We can't forget how much pull Barb had over her son choosing Sluss in the first place.
Dean Unglert threw shade at Flanagan on Nick Viall's Instagram
Now that Flanagan's been spotted with Weber, those who were rooting for her and former Bachelor Nick Viall to get together are upset. On March 12, Viall posted a photo of him and Flanagan to his Instagram with the caption, "She's not with Peter." And many showed their support, including Unglert.
"OMG DATE," Unglert commented.
Even Sluss showed support. "Wow I'm kind of liking this," she wrote.
Unfortunately, Viall posted the same photo next to the news report that Flanagan was back to hanging out with Weber on March 26. "I Stand Corrected," he captioned the post.
Unglert then commented, "i rescind my 'omg date' comment. you deserve better."
It seems many others agreed.
One follower commented back to Unglert, "despite any choices you may or may not have made in the past ( like others are commenting, I couldn't agree more!!!!"
Another wrote, " that's a good friend. And we thought she was smarty…."
We'll have to wait and see just how serious Flanagan and Weber are about each other. But it doesn't look like Viall will be hoping to go out with Flanagan anytime soon.
Check out Showbiz Cheat Sheet on Facebook!