'The Bachelor': Deandra Kanu Was 'Furious' That Peter Weber 'Rewarded' The Drama
With only two dozen women left on The Bachelor, Peter Weber's rose ceremonies are getting more and more intense. He now has to send home women he actually has connections with and knows a bit better. So when he sent home Deandra Kanu on Feb. 3's episode, fans — and Kanu — were shocked.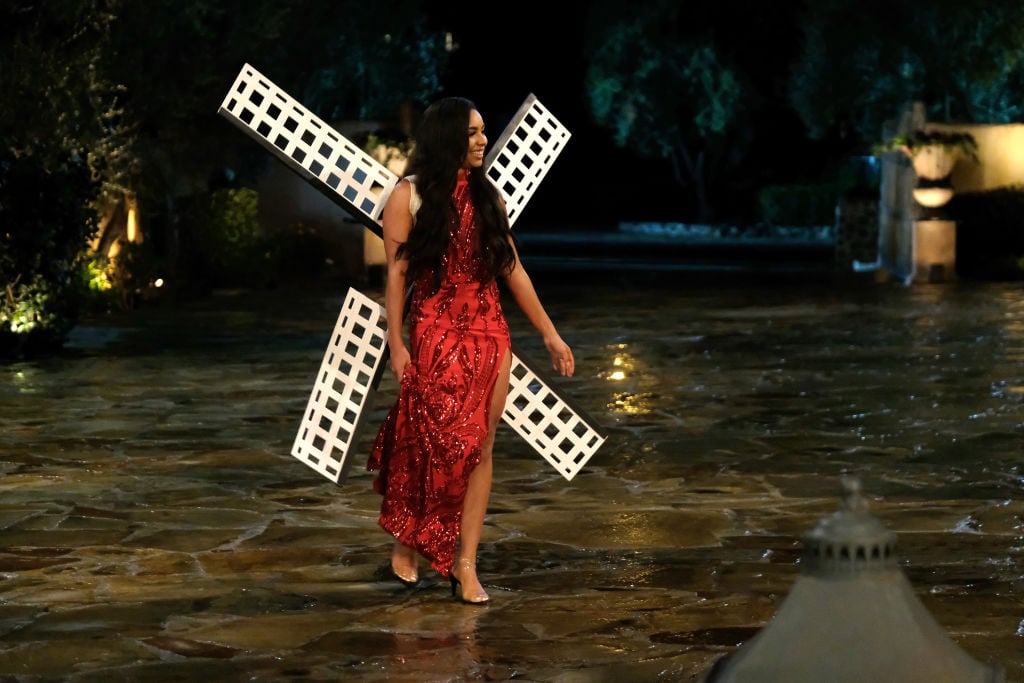 Everyone was surprised Deandra Kanu didn't get a rose, even Kanu
This week's first episode started with a rose ceremony left off from last week. Alayah had come back and Weber gave her a rose, much to the chagrin of the rest of the contestants. She ended up leaving before the rose ceremony, but that still left a lot of women unsure where they stood with him since the drama had taken over the house. 
But when he didn't call Kanu's name for a rose, she was visibly astounded. When she went to say goodbye to Weber, she said, "I'm so confused. I'm literally in shock." The only response Weber gave her was: "It wasn't easy for me. It was so nice to meet you." The audience was also verbal about their disappointment.
Kanu recalled being "furious" and confused that Weber "rewarded" drama
On the Bachelor Happy Hour podcast from Feb. 4, Kanu talked to hosts Becca Kufrin and Rachel Lindsay about her real feelings about getting sent home. "Oh, I was furious. I mean, it was more like confusion," she recalled. "Like, hey you are on this journey to find the woman who is for you. Why are we spending so much of this time on the same six girls trying to figure out about one girl's drama, or like two girls' drama?"
Again, drama had been prevalent in the house. From Kelsey's Champagne-Gate to the Alayah mess, Weber's attention had been divided. "… You have so many beautiful, smart, ambitious women here. Let's say screw the drama for a second," Kanu said. "Let me get to know these other girls. It was almost like he was rewarding the drama." She then jokes that she should have inserted herself into her drama so that she could be noticed more by Weber.
She would change her approach to Peter if she had another chance 
On a serious note, Kanu would change how she approached being on the show with Weber. "I think I wish I would have been more aggressive," she notes. "I felt like my whole motto was if Peter has a connection with me, he has an actual connection with me and I don't want to push anything, I want it to be as naturally forming as possible. But I guess I would have have been more aggressive because I see the other girls who were aggressive, and I guess he really appreciated that. Like, showing affection, more affection." 
Kanu did say he was and wasn't her type. She pointed out that she found Weber comforting, but also realizes now that they don't have a lot in common looking back at the footage. She also noted that it was a red flag that Weber's comfort food was Kraft mac 'n cheese and not the homemade kind.