'The Bachelor': Demi Burnett Admitted She Tried to Make Out With Nick Viall
It's hard to get away from the dating and hookup rumors when it comes to the world of The Bachelor. Demi Burnett recently got out of a relationship with the love of her life, Slater Davis. And rumors about Burnett's relationship with ex-Bachelor and Bachelorette star Nick Viall continue to linger.
Viall and Burnett maintain they're just friends — but Burnett admitted that when the rumors were at their peak, she was "living for" it. Not only that, but she admitted she wanted to make out with him once.
Demi Burnett and Nick Viall are good friends, but they've never dated
Burnett and Viall are both known for their quick wit and fiery personalities, so it's no wonder why they're great friends. But after Burnett and Kristian Haggerty split post-Bachelor in Paradise, rumors swirled that a romance was brewing between Burnett and Viall.
Fans on Reddit bought into the rumors, too. "My friend was at a Halloween party with Rayne Ivanushka last night. He said he saw Nick holding hands with someone Demi's height and a similar backpack like her and walks like her lol," a Reddit user explained. "Told me that the 'girl in the costume' was tryna to be low key all night, but he did finally get a good look at her and CLAIMS it's her."
Others thought Burnett cheated on Haggerty with Viall. While there's no real evidence to support this claim, Burnett posted photos of Viall to her Instagram after her breakup, and it sparked plenty of attention.
Burnett admitted she loved the dating rumors and tried to kiss Viall
Many celebrities can't stand unfounded dating rumors — but Burnett admitted she was loving it. She spoke to the Chicks in the Office podcast about the rumor mill.
"My 17-year-old self was living for it," Burnett told the podcasters when asked about how the rumors made her feel. "It doesn't bother me because I know it's not true and we never had anything like that. So, it's just kind of funny to me now. It's like, ya'll are still wondering if we're dating or not. Like, we're absolutely not."
As for the kiss, Burnett touched on that subject on the podcast as well. "I tried to make out with him one time," she noted. "I was like, 'Let's make out.' And he was like, 'No.' And I was like, 'Why?' He was like, 'I don't want to ruin our friendship.' And I was like, 'It won't! Come on!' And then looking back on it, I'm like, yeah thank God we never did."
Viall isn't too happy with the rumors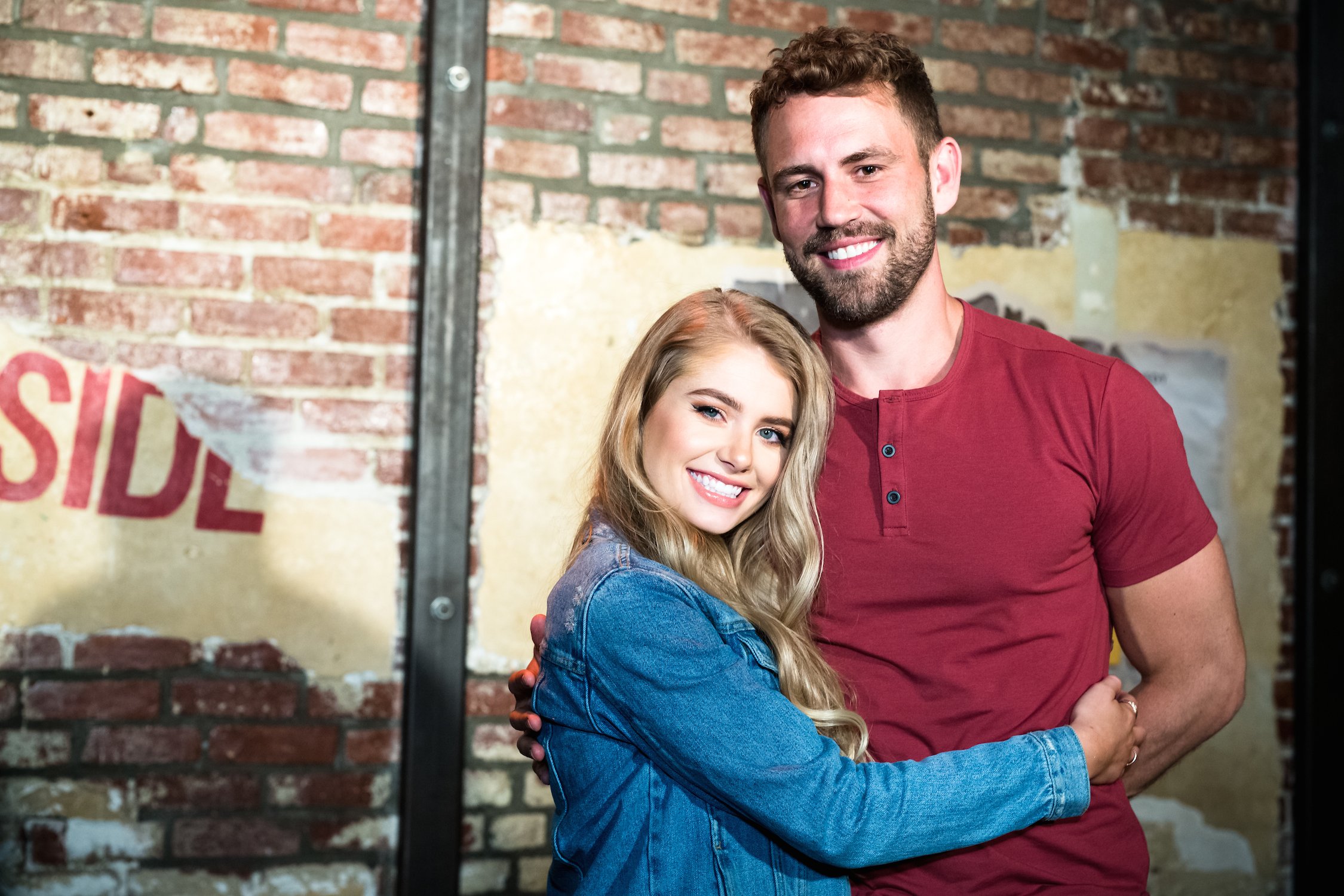 Considering Viall didn't make out with Burnett when Burnett pushed for it, it seems all he wants is friendship. And he's also touched on how the rumors made him feel.
"I've been violated," he said on his podcast, according to E! News. "We've talked about Reddit before on the show. I've tried not to go on … But I do have friends and an occasional fan who reads and they brought it to my attention that I now live with someone in my intimate building — it's a building in Venice and there are six units — and I live with someone whose been spying on me."
For those hoping that Viall and Burnett will ever make a romance happen, it doesn't seem likely despite them both being single. But we can expect plenty more photos of them being the best of friends, which is just as amazing.
Check out Showbiz Cheat Sheet on Facebook!