'The Bachelor': Demi Burnett Confirmed She's Quarantining With Her New Boyfriend
Bachelor fans are still reeling over Peter Weber's season of the show, and we're all itching to know more about where our favorite stars are now. Unfortunately, we know Clare Crawley's Bachelorette season has been pushed back due to coronavirus (COVID-19). But she's far from the only Bachelor Nation star affected. And we know a number of the show's stars are even quarantining together in an effort to make social distancing a little less lonely.
Demi Burnett is a popular Bachelor star. While she got engaged to Kristian Haggerty on Bachelor in Paradise, that didn't last. And she's now with a new boyfriend, Slater Davis. It seems she's already taking her relationship with Davis to the next level, too, as they're quarantining together.
A number of 'Bachelor' Nation stars are quarantining together
While The Bachelorette may not currently be filming, there's still a lot going on between Bachelor Nation stars currently. We know Hannah Brown and Tyler Cameron were part of the "Quarantine Crew," and they were posting photos and videos to social media.
While there were many others in the "Crew," all eyes were on Cameron and Brown to see if they would rekindle their romance. Unfortunately, hearts were broken when Brown decided to leave Florida and head back to her home state of Alabama to ride the rest of the quarantine out with family.
There's another unlikely couple quarantining together, though — and that's Peter Weber and Kelley Flanagan. Weber and Flanagan were spotted with Dustin Kendrick in March 2020, and they all decided to quarantine together in Chicago for awhile. Now, it seems Weber left the group and is traveling elsewhere.
Demi Burnett said she's 'obsessed' with her new boyfriend, Slater Davis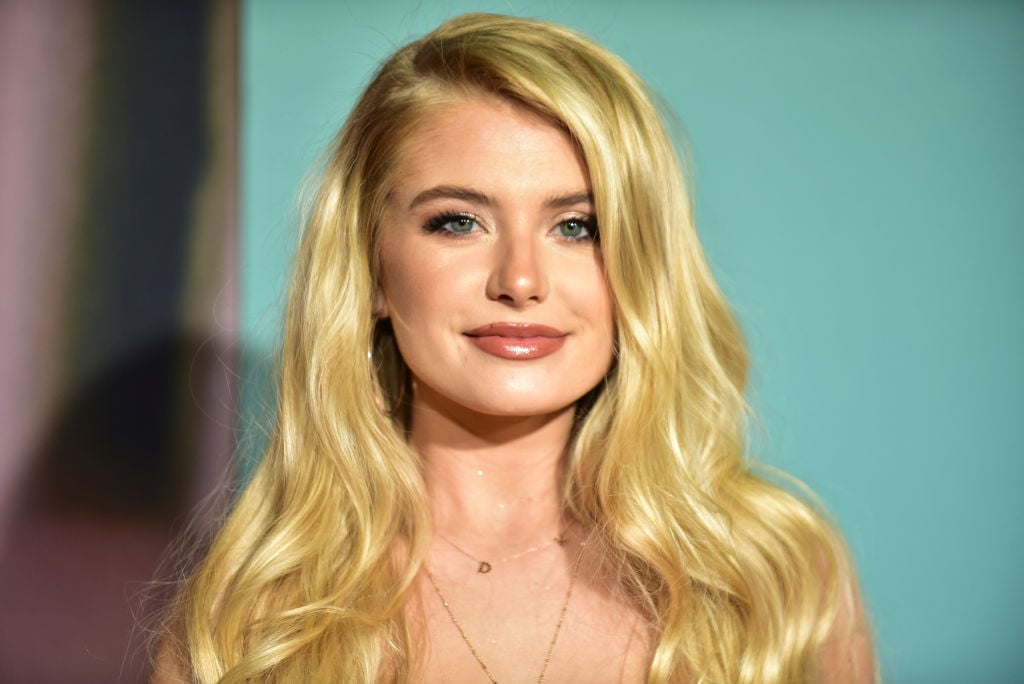 So, are Brown and Cameron dating? And what about Flanagan and Weber? We're not exactly sure where all these Bachelor stars stand, but one thing's for sure — and that's that Burnett is incredibly transparent with her followers about her relationship with her boyfriend.
"I'm obsessed with him. He's the best ever. I feel like such a weird little sap, but he's the most incredible person I've ever met and I can't get enough of him," Burnett told Entertainment Tonight about her relationship with Davis. "We're just happy and I can't get enough of him. I never want to be not around him. I feel like such a weirdo because I'm not like this normally, but I'm just obsessed with him."
Davis appears to feel the same about Burnett. "I just love Demi's brain the most, how she operates, what she thinks, says, feels," Davis said. "That's the hottest thing about her, honestly."
She confirmed they're quarantining together
It seems Burnett has only been dating Davis since February 2020 — but their love remains strong even through coronavirus. And now, Burnett just confirmed that she and Davis are quarantining together.
"Quarantine ain't so bad with you," she captioned an Instagram post of her and Davis on April 10. And she also posted a sweet photo of the two of them on her Instagram Story to celebrate Easter.
It looks like Burnett's followers are loving her love, too.
"Ekks demz you look so happy," one follower commented. "I'm so happy for you!"
And even Davis chimed in with, "aww," and a kissing-face emoji.
We're hoping we get more updates on this budding romance soon, as Burnett is a fan-favorite amongst Bachelor fans. It doesn't look like Davis has made much mention of him and Burnett hanging out during quarantine, but we wouldn't be surprised if he posts a few photos in the near future. One thing's for sure — and that's that Burnett and Davis are extremely happy. It looks like their relationship will certainly survive this difficult time in the world!
Check out Showbiz Cheat Sheet on Facebook!