'The Bachelor': Demi Burnett Said Cassie Randolph Refused to Talk to Her About Her Breakup From Colton Underwood
Those who've watched The Bachelor are well-aware of Colton Underwood's love story with Cassie Randolph. While the two had a rough road on the show, they decided to give things a go — and their romance worked for quite some time. While many thought Randolph and Underwood were planning on getting married, it didn't work out that way. They broke up in May 2020.
It seems Randolph wouldn't even tell Demi Burnett about what happened with her and Underwood. Here's what Burnett told the Chicks in the Office podcast about Randolph's silence.
'Bachelor' sweethearts Cassie Randolph and Colton Underwood broke up
RELATED: 'The Bachelor': Cassie Randolph Clears Up Rumors Surrounding Her Breakup With Colton Underwood
Related post url: 
Bachelor Nation thought Randolph and Underwood was the perfect duo, but it seems the two have gone their separate ways. Shortly after Underwood rode out his coronavirus (COVID-19) diagnosis at Randolph's family's home, they announced their breakup via Instagram.
"First off, I want to say this is one of the hardest things I have had to share as neither one of us is quite ready to talk about it yet," Randolph captioned her post on May 29. "However, because our relationship is such a public one, our silence on the matter has been speaking for us. Colton and I have broken up, but have decided to remain a part of each others' lives."
Underwood posted a briefer note about the breakup on his 'gram. "Sometimes people are just meant to be friends — and that's okay," he wrote. "We both have grown immensely and been through so much together — so this isn't the end of our story, it's the start of a whole new chapter for us."
Underwood slammed Randolph for allegedly publicly discussing their relationship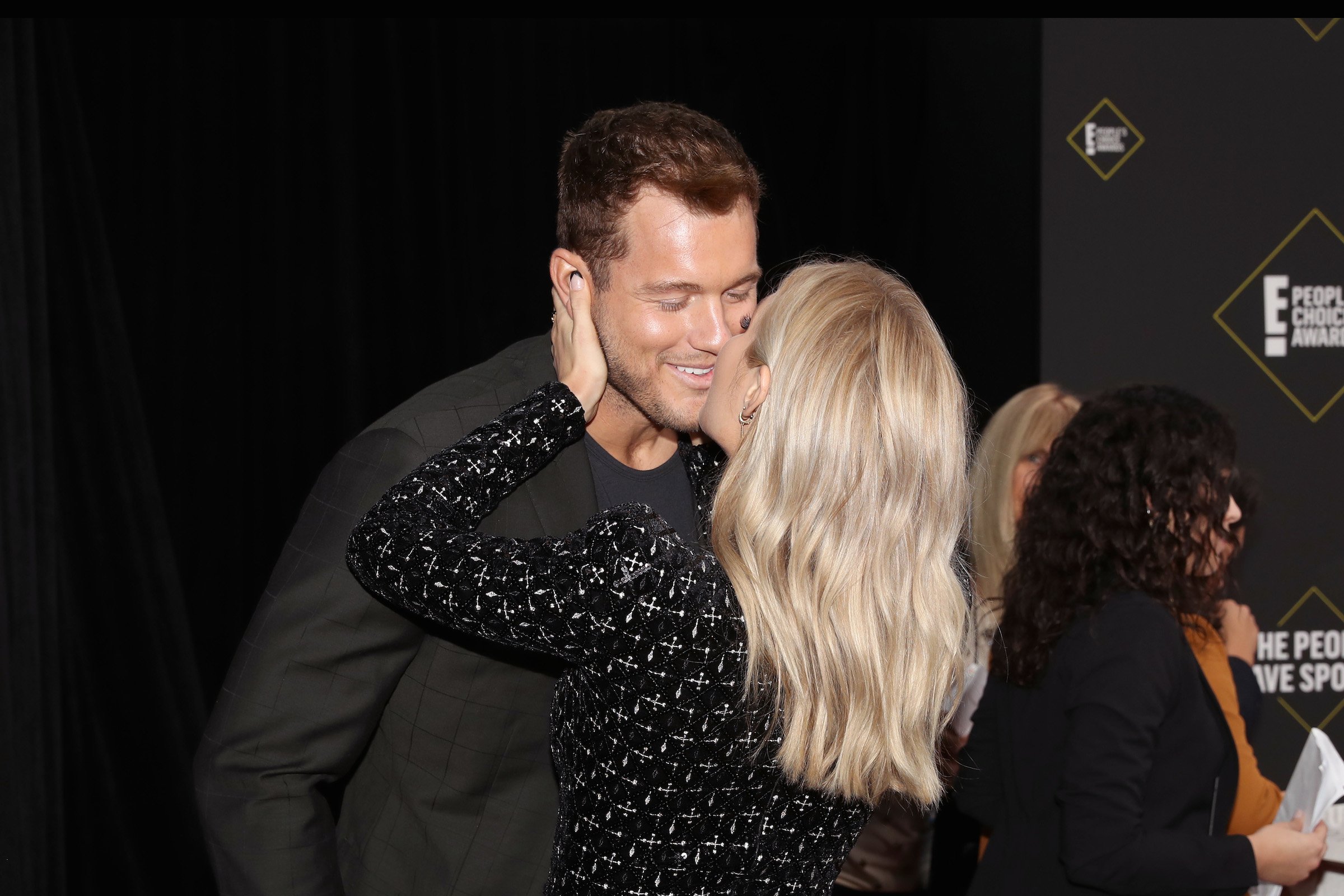 While Underwood and Randolph vowed to stay friends post-breakup, it didn't take long before things turned ugly. Randolph made an appearance on The Bachelor: The Greatest Seasons — Ever! where she briefly touched on the split. Underwood then took to Instagram to passive-aggressively point out that Randolph seemed to break their agreement.
This didn't sit well with Randolph, obviously. She then took to her Instagram to point out that Underwood plans to monetize their split by writing about it as an additional chapter in his book.
"It seems you are subtly engaging in a tactic that peppers in passive-aggressive comments such as 'that obviously changed this week' in order to make me look like the bad one," Randolph wrote. "On Monday evening, you informed me you intend to monetize our breakup by writing a new chapter to discuss your experience with COVID (where you stayed in my family's house during your recovery) and about our breakup."
Demi Burnett said Randolph wouldn't talk about her breakup at all
Burnett talked about her close friendship with Randolph on the Chicks in the Office podcast. And she noted that while she asked Randolph what happened with Underwood repeatedly, Randolph refused to talk about it.
"She would not talk about it," Burnett said. "She is so respectful of that privacy that they have and how they said they're not going to be public about their breakup. She had nothing bad to say about him. She cried at one point, and she was like, 'It's really hard,' and I know she cares about him so much. And I don't even know what happened. She is really loyal to her word on that."
As for the Instagram drama, Burnett said she's proud of Randolph for standing her ground. "I think that's ridiculous because she didn't even say anything about the relationship at all," she added. "I think he was just being petty and trying to get a reaction out of her. But I was really proud of her what she said on her Story."
While Underwood may be out of the picture, it's certain Randolph has a friend for life with Burnett.
Check out Showbiz Cheat Sheet on Facebook!