'The Bachelor': Demi Burnett Scrubbed All Instagram Photos of Slater Davis Despite Keeping Ones of Kristian Haggerty
Demi Burnett from 'The Bachelor' no longer has any photos of ex-boyfriend Slater Davis on her Instagram -- but photos of Kristian Haggerty remain.
We know Demi Burnett well thanks to her time on Colton Underwood's season of The Bachelor. And she made history with her engagement to Kristian Haggerty on Bachelor in Paradise, as it was the first time a same-sex couple was represented on the show. Unfortunately, Burnett and Haggerty couldn't make their relationship work. And Burnett also recently cut things off with her boyfriend she was madly in love with, Slater Davis.
Now, it looks like Burnett is scrubbing her Instagram clean of all evidence of Davis despite their very intense romance. And some old photos of Haggerty remain. Here's what we noticed.
Demi Burnett took the blame for how her relationship ended with Kristian Haggerty
Burnett and Haggerty appeared to be very in love on BIP, and it was Burnett who got down on one knee first on the show. At the reunion, Haggerty proposed to Burnett as well to really solidify their relationship. But Burnett later revealed that Haggerty's second proposal was unwelcome, and she also took a lot of the blame for how their whirlwind engagement ended.
"Kristian is very, very loving and she's the best girlfriend, the best partner to be with. She would do anything for you, and I didn't reciprocate that," Burnett admitted on the Almost Famous podcast. "I wasn't as good to her as she was to me. I was kind of distant. I was overwhelmed, I was freaked out."
Burnett added that if she could go back and "treat her better," she would've, as Haggerty deserved a much better romance than what Burnett offered. "I just feel really bad that I was the person I had become in the relationship, you know?" Burnett noted on the podcast.
Burnett just broke up with her boyfriend, Slater Davis
It looks like Haggerty found love again — and Burnett did as well. After meeting Davis, who's a musician, she said she experienced love at first sight and started dating him almost immediately back in February 2020. Even when Nick Viall asked Burnett on her podcast, Big Demi Energy, if Davis could be "the one," she noted it was entirely possible.
"I mean, I would like to think so," she noted. "See, it's like, not a long time but we've also been together every single day since we first met, which is insane."
Unfortunately, the romance was fleeting. "I recently broke up with my boyfriend," Burnett said on her podcast. "I love him, I'm crazy about him. He's wonderful and it's just been really hard."
As for why the two called it quits, it seems quarantining together may have had something to do with it. And Burnett also mentioned that she and Davis were "questioning everything each other's doing" while together, which created a relationship that was "toxic on every level."
Haggerty remains on Burnett's Instagram, but Davis does not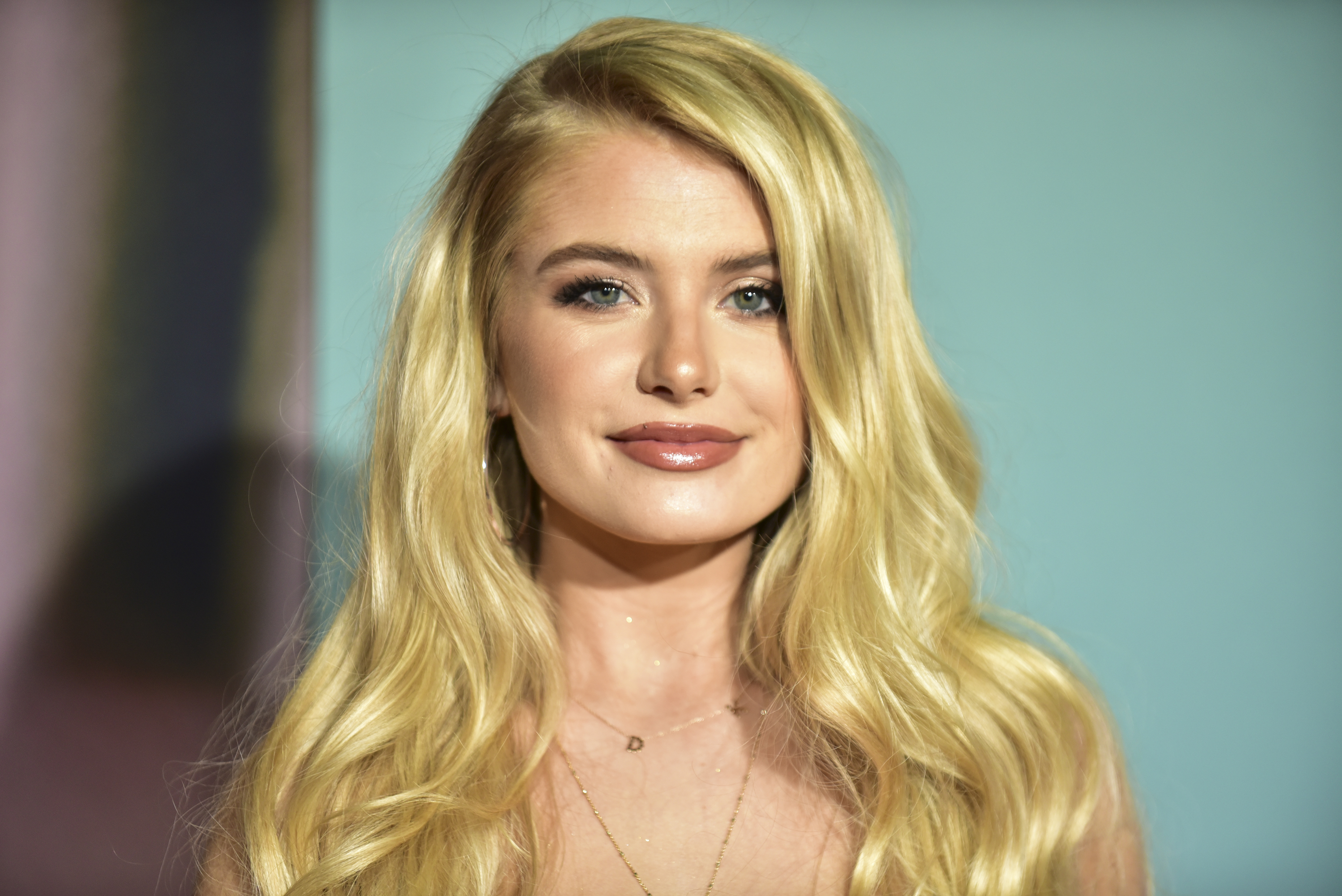 Burnett noted on her podcast that she and Davis weren't even officially splitting up, as they were still friendly and hopeful they could possibly work things out. But their Instagrams speak to a different story. Burnett scrubbed her Instagram clean of all evidence of Davis, and he did the same. Not only that, but Us Weekly reports Burnett also used a clown emoji to describe herself in the relationship on Twitter, though the tweet has since been deleted.
It doesn't look like Burnett always gets rid of all evidence of her exes on social media, though. She still has a few photos of her and Haggerty from their BIP days of happiness. And the post announcing her breakup with Haggerty is also still on her Instagram.
So far, Burnett hasn't created a breakup post dedicated to Davis, either. This could indicate that perhaps they're workings things through or they're choosing to keep their romance more under wraps now.
We're hopeful that Burnett is taking some more time to herself to figure out what she wants and needs in a relationship going forward!
Check out Showbiz Cheat Sheet on Facebook!