'The Bachelor': Demi Burnett Shut Down Instagram Followers Who Claimed She Has Lip Injections
Demi Burnett from 'The Bachelor' is working on an amazing new campaign, but her followers can't get over the altered look of her lips.
It might be Peter Weber's turn to find the woman of his dreams on The Bachelor, but that doesn't mean Bachelor Nation is done with Demi Burnett. While we might get a glimpse of Burnett making a cameo on Weber's season, she first got her start when she was fighting for Colton Underwood's love. After that, she fell in love during Bachelor in Paradise with Kristian Haggerty and even got engaged, though we know that didn't work out.
Now, Burnett is using her social media status to bring awareness to real-life issues. But her fans seem hyper-focused on her lips, especially after one photo she posted. Here's what they're saying about lip injections and what Burnett is claiming back.
Demi Burnett's been called 'desperate in the past' by her ex-girlfriend's sister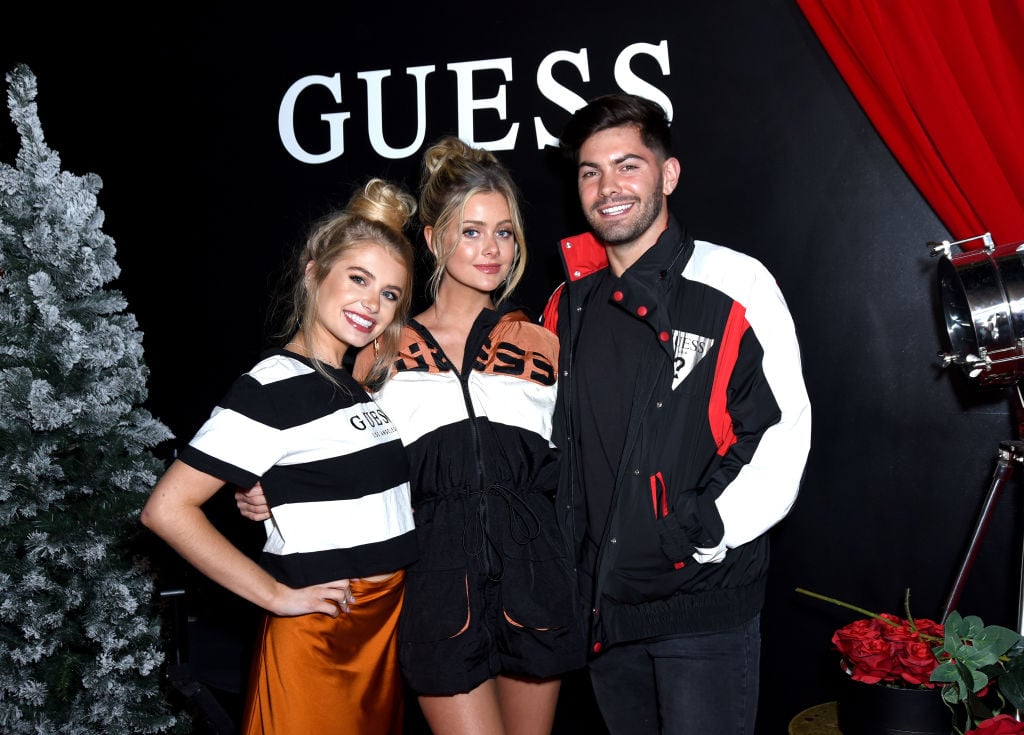 Whether you love her or hate her, there's no doubt Burnett is unlike any other. Her rambunctious personality was featured constantly on Underwood's Bachelor season, and it's certainly one of the reasons her ex-girlfriend, Haggerty, fell in love with her.
Those who watched Bachelor in Paradise thought that Haggerty and Burnett would make their relationship work post-show, but it wasn't in the cards. And even more drama surrounded the event after Haggerty's sister left a rude comment on Burnett's Instagram.
Elite Daily reminds us Burnett posted a photo of herself on her Instagram in a bikini on Oct. 29. While the photo got plenty of positive attention, Haggerty's sister left a comment that has since been deleted. "Not desperate at all…," the comment read, which of course led to speculation that Burnett and Haggerty had broken up by that point.
Burnett is now working on a campaign for sex positivity
We're not sure if the deleted Instagram comment is part of the reason Burnett started her new sex-positivity campaign, but it might be. Burnett has always been open and honest on both reality TV and her Instagram, and she told her followers all about her new campaign that's designed to lift people up who've been shamed for their sexuality.
"I've partnered with my favorite brand The Laundry Room @tlroom to launch my 'SEX POSITIVE' campaign," Burnett captioned her Instagram post. "If I can inspire anyone, I just want to be the person that I always needed. And I wanna be able to be that person for you.. to show you that all of it is ok. Be who you are. F*** what society is telling you to be. F*** trying to be perfect. Just be you and own that."
Her Instagram followers are convinced she got lip injections
It's definitely refreshing to see someone use their social media presence to help others, and Burnett is getting a ton of support from other Bachelor stars and fans alike. But on her Instagram post describing the campaign, her followers can't seem to get over her lips. According to a few, they appear to be larger than normal.
"I think you are awesome, but if you should be happy with yourself then why did you get collagen injections in your lips?" one follower questioned. "It's not just about sexuality, it's a culmination of many aspects of being."
Burnett wrote back, "I didn't get anything in my lips it's just over lined lip liner."
Others chimed in regarding her lips, too. "Please stop altering your lips. You're natural lips are beautiful," another wrote.
"Ur beautiful without the lip injections," yet another added.
To the last comment, Burnett again wrote back, "I don't have lip injections."
Whether the Bachelor star really does alter her lips or not, it doesn't matter. Her followers should be focused on her amazing new project instead of cosmetic procedures, and Burnett is doing a great job of bringing the focus back to where it should be on her posts. We're excited to hear more information about her campaign as it comes!
Check out Showbiz Cheat Sheet on Facebook!