'The Bachelor': Fans Are Calling Out Victoria F.'s Gaslighting Towards Peter Weber
[Spoilers ahead for Season 24, Episode 8]
Just when you thought the drama for Peter Weber's season couldn't get any worse, there's always something. And with Victoria Fuller still fighting for Weber's heart, that something was bound to involve her. This past episode was Hometowns, and Weber was finally going to meet everyone's families. However, Fuller did not get that chance and fans are calling out her gaslighting conversation with Weber.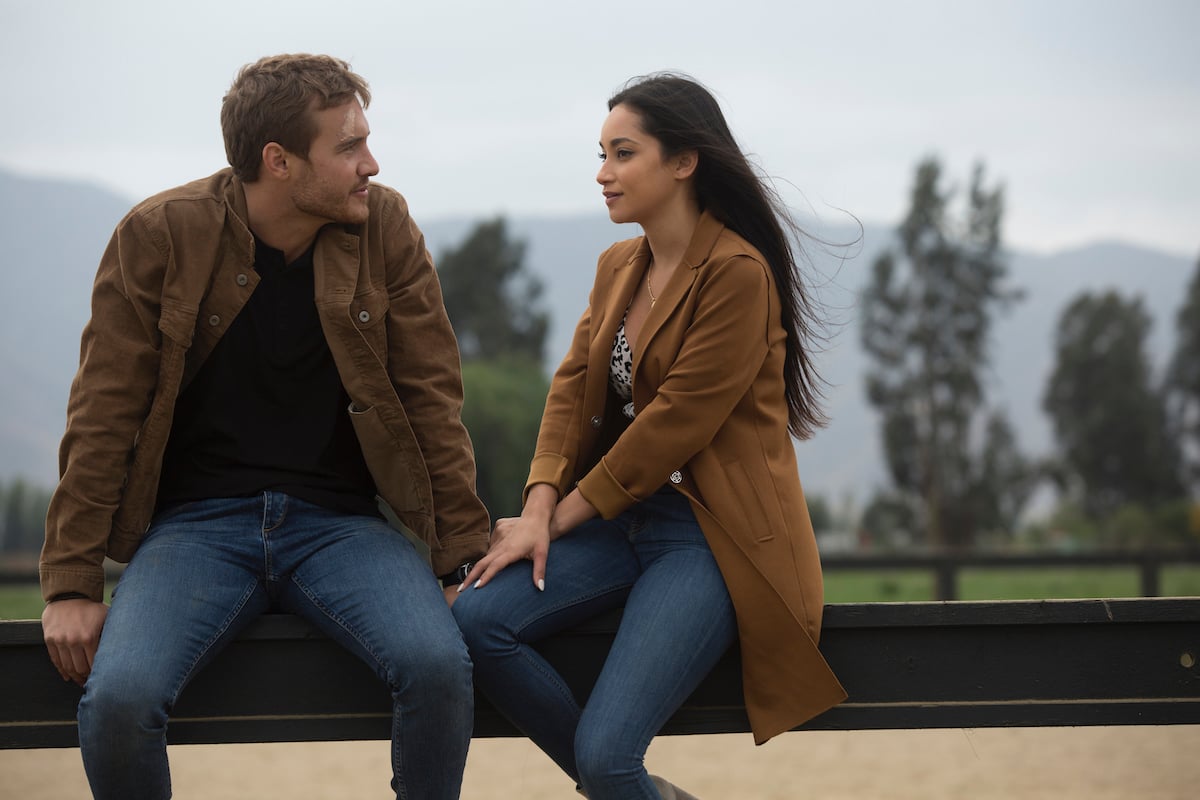 Victoria F.'s hometown date ended in disaster
Weber traveled to Virginia Beach, VA for Fuller's Hometown date, and they started at the beach with her dog. Things seemed to go smoothly as they went to an outdoor concert. Country singer Hunter Hayes — a non-ex of Fuller's this time — performed.
However, when the two split ways to get ready for Weber to meet her family, one of his exes came over to talk. Merissa Pence, though blurred out, was very clear about her intentions. She warned Weber about Fuller's romantic past and said she's "broken up" relationships. She just wanted him to have the whole picture when choosing his future wife. 
However, Weber wasn't able to have a full, meaningful conversation Instead of talking through the rumor or setting things straight, Fuller denied everything and then tried to cut their talk off.  
Fuller continued to gaslight Peter throughout their tense conversation 
This is where the "gaslighting" came in. Gaslighting is when someone manipulates another person into questioning their sanity. So, in this case, Weber came to Fuller with valid concerns about rumors he heard from a trusted source, and Fuller made him feel like the perpetrator. 
"I'm just asking for the truth," Weber told Fuller after she tried to cut off the conversation. "Well it doesn't matter anymore, Peter," Fuller responded. She then came at him with "You literally just came in here to act like that? Are you kidding me?" and proceeded to blame him for how the night turned out. "You're supposed to meet my family tonight, and you decided that what Merissa told you is more important than meeting my entire family," she said. 
Not to mention, the gaslighting turned into condescension. When Weber asked a valid question — "Do you ever fight for something you really want? Because I haven't felt you fight for this." — Fuller just laughed. "That's funny," she said in a patronizing tone. 
To Weber's credit, he replied, "I feel like every time it's been me trying to talk you down, or you wanting to give up on something." And she kept repeating that she doesn't agree yet… walked away. 
Fans are calling her out for how she talked to Weber
That fight finished with Weber being the one to apologize, again reinforcing the gaslighting nature of her side of the conversation. "If it somehow it came off that I was taking her side and not yours, I'm sorry for that," he said. She finishes off by saying she was going to tell him she was "falling" for him, but now can't. "How are we even supposed to move forward from this?" she said to Weber.
It was a tough scene to watch, with one fan tweeting, "Alternative title to tonight's @BachelorABC episode: How to Gaslight by Victoria F." Another wrote, "The AUDACITY of Victoria F to gaslight Peter into being the bad guy when he CALLS HER OUT FOR BEING A HOMEWRECKER oh my GOD #TheBachelor." The two eventually talked it out a bit more at his hotel the next day, but he never met her family and even Fuller didn't think she'd get a rose. 
But the Weber/Fuller saga continues, as he sent Kelsey Weier home instead, despite Fuller arguably having the worst Hometown date. With Fantasy Suites coming up, Fuller is one step closer to getting engaged to Weber.