'The Bachelor': Fans Ask Heather Martin Why She Was Edited Out of the 'Women Tell All'
Matt James' season of The Bachelor is full of odd moments, and no one expected Heather Martin to show up. Heather was originally one of the Bachelor contestants on Colton Underwood's season, and she came in late to vie for Matt's love. Unfortunately, he sent her home, and she didn't appear to be at the Women Tell All special. Oddly enough, fans swear they saw her there — and they're asking why she was seemingly edited out.
Who is Heather Martin from 'The Bachelor'?
The Bachelor contestants on Matt's season ranged from eccentric to deeply genuine to problematic. And no one expected Heather to show up. The New York Post reports Heather first got her start with the franchise when she tried to win Colton's love — and she was most known for her status as a woman who'd never been kissed. She finally got her first smooch on The Bachelor.
Heather voluntarily chose to leave Colton's season — but she truly thought she could develop a quick connection with Matt. She told host Chris Harrison that former bachelorette Hannah Brown convinced her she should meet Matt, as they'd be the perfect pair. Sadly for Heather, Matt was too far along with the other women to entertain the idea of a relationship with her.
Aside from the show, Heather adores her Christian faith. She posts Bible verses to Instagram and also appears to make a living as an Instagram influencer. She has 274,000 followers.
Fans are asking Heather Martin why she was edited out of the 'Women Tell All'
The Women Tell All gives Bachelor contestants an opportunity to speak their truth — and they certainly did. In terms of Matt's season, drama was discussed and tears were shed. But not every woman on the season attended — and it looked like Heather wasn't there.
Now, Bachelor sleuths are looking into this further — and they're finding evidence that Heather actually was in attendance. Yahoo notes there are shots from the Tell All that clearly show Heather sitting in the back amongst the other women from the season.
Now, fans are taking to Heather's Instagram to ask her why she was seemingly edited out. She posted a photo to Instagram of herself on the beach on March 1, and fans took to the comments.
"The back of your head looks great on WTA!" one fan commented. "So bummed we didn't get to see you tonight."
"Heather, what the heck happened?" another fan wrote. "Why did they cut you out of the WTA and not discuss how poorly the women treated you?!?"
"Why are you cut out of the Women Tell All?" another fan asked. "I literally just saw a shot that showed your back but they aren't showing you!"
Will Heather Martin be on 'Bachelor in Paradise'?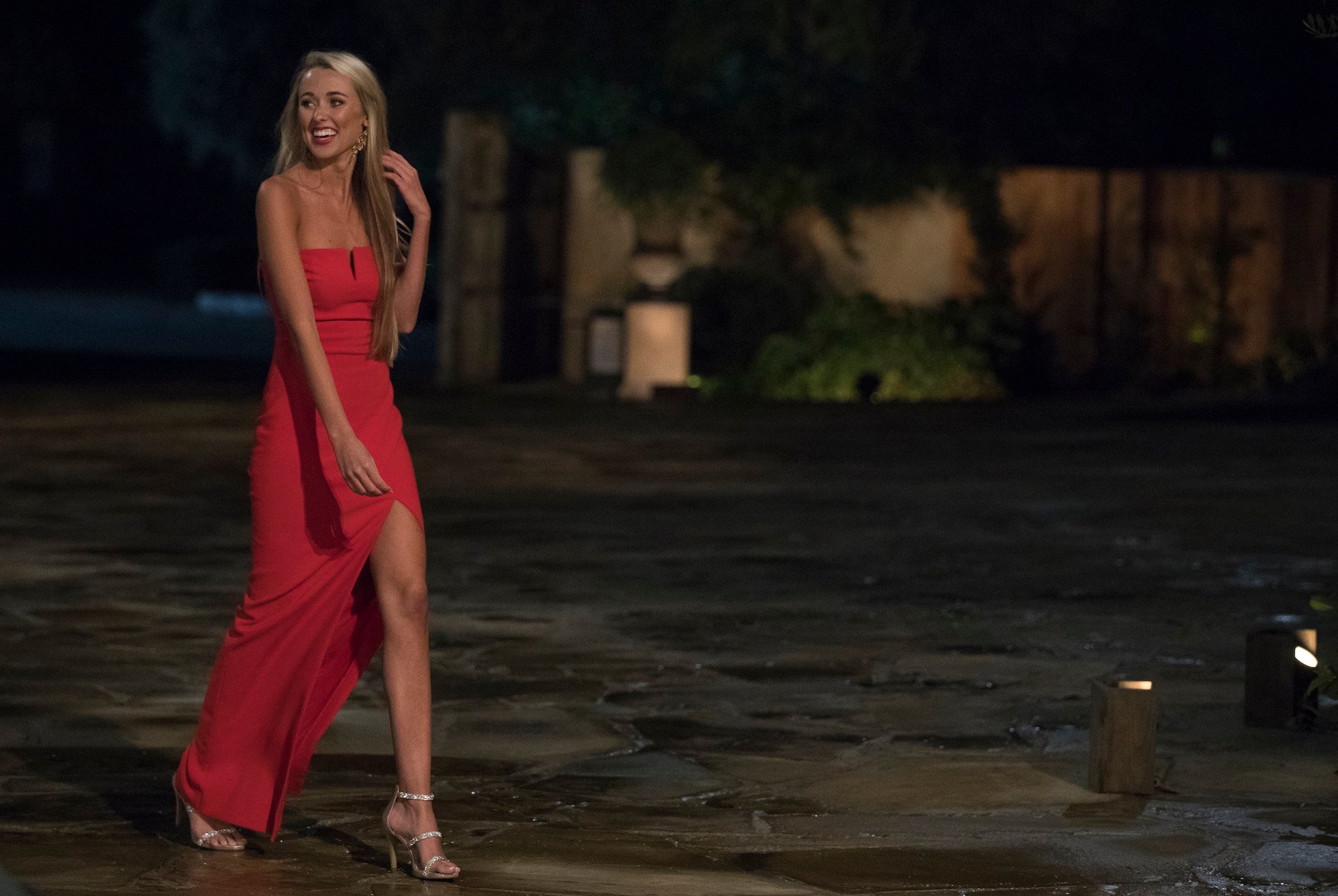 It doesn't look like Heather's answered any of her fans regarding why she wasn't given any air time at the Tell All. But it may not be the last of her. There's always a chance Heather could be one of the many Bachelor contestants chosen to be on Bachelor in Paradise.
So, will Bachelor in Paradise actually happen in 2021? According to show executives, they're doing their best to make it work. "We are hell-bent on figuring out how we make Paradise work," Rob Mills, senior vice president at ABC, told Variety. "Unless something horrendous happens, I feel very confident that Paradise is coming back on this summer — how and where it's going to be, it's still too early to tell."
We'll have to wait and see if Heather will be on the beaches of Mexico with other Bachelor contestants in the near future.
Check out Showbiz Cheat Sheet on Facebook!