'The Bachelor' Fantasy Suite Previews Are Here — But Susie's Is Missing
Fans can't wait for 'The Bachelor' Fantasy Suites -- but Susie's preview is missing from the lineup. Here's what might happen during Fantasy Suites week.
Fans of The Bachelor are loving Clayton Echard's season so far. His final three women are Rachel Recchia, Gabby Windey, and Susie Evans, and he has strong connections with all three women. Now, fans are anticipating the "Women Tell All" and Fantasy Suites next. The Bachelor social media released promos for Rachel and Gabby's Fantasy Suites — but fans noticed Susie's is missing. Here's what's going on.
[Spoiler alert: Clayton Echard's season of The Bachelor spoilers ahead.]
What episode of 'The Bachelor' is on tonight, March 7? Fantasy Suites happen soon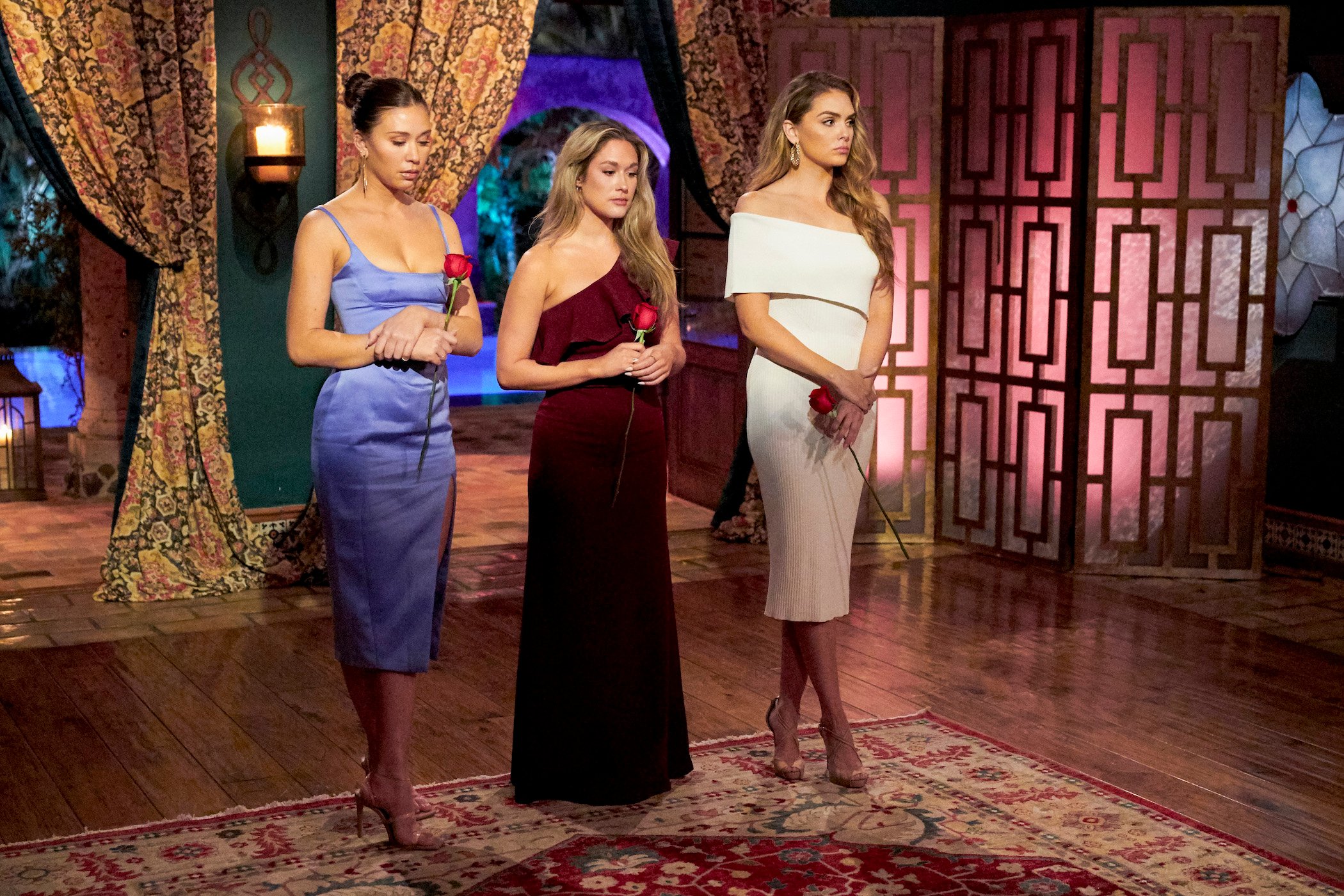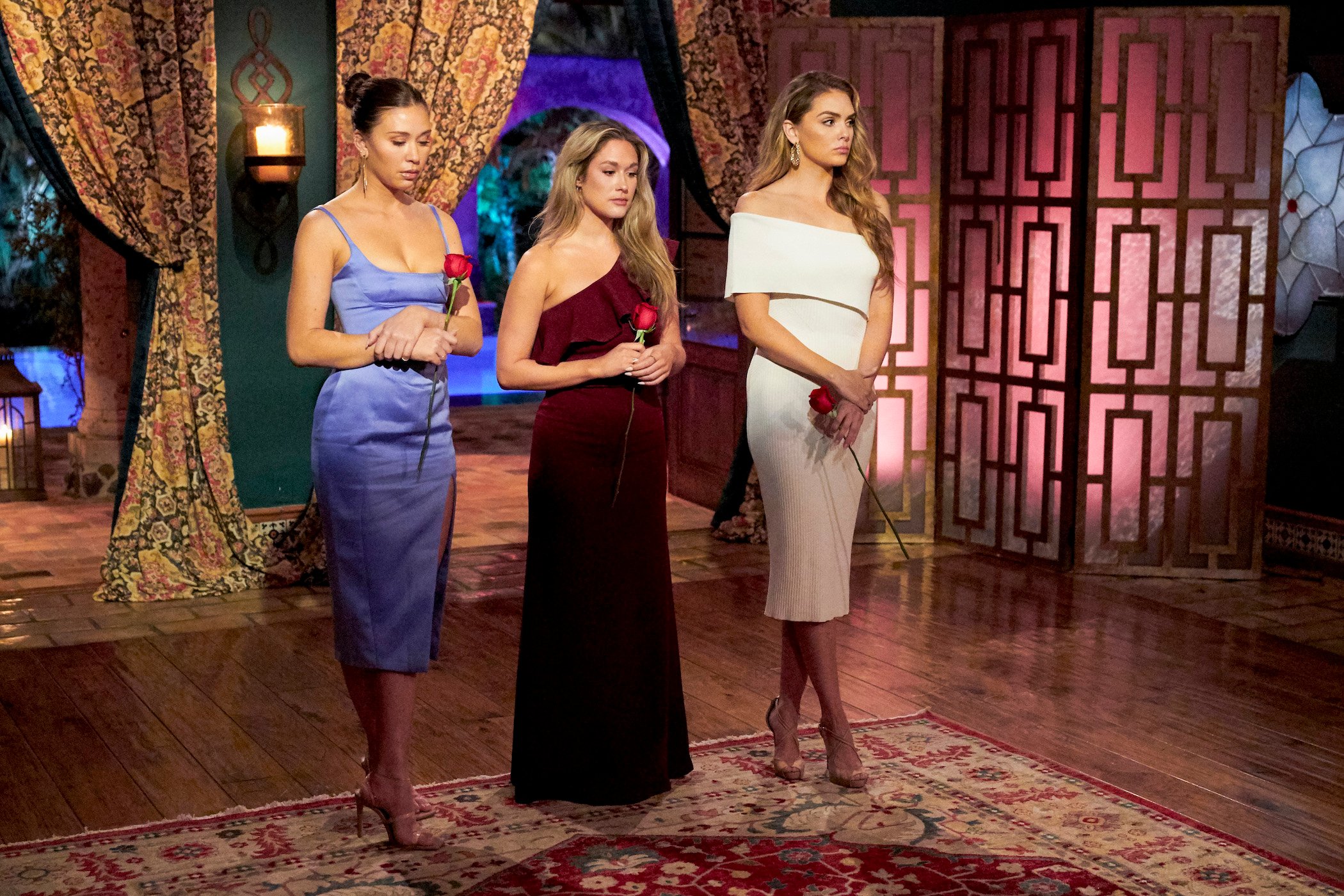 There's plenty of Clayton Echard and his final three women before the finale. So, what episode of The Bachelor is on tonight, Monday, March 7, 2022?
Tonight, the "Women Tell All" airs. The two-hour episode brings the eliminated women from Clayton's season back on stage to have conversations with him and each other. Fans will get to see the villainous Shanae Ankney come face to face with Clayton and the other women once again. And we'll also see Serene Russell speak to Clayton about her devastating elimination after hometowns.
The "Women Tell All" airs at 8 p.m. EST on ABC. Then, the following night, Tuesday, March 8, the Fantasy Suites begin at 8 p.m. EST. Rachel, Gabby, and Susie all made it to the penultimate moment in the season.
'The Bachelor' Fantasy Suites previews show Rachel and Gabby — but Susie's is missing
The Bachelor Fantasy Suites promos look ultra-dramatic for Clayton Echard. On March 6, 2022, The Bachelor Instagram posted the preview leading up to Rachel's Fantasy Suites date. Prior to this post, The Bachelor Instagram posted a video previewing Gabby's Fantasy Suites date.
In the post about Gabby, she explains how excited she is to have her overnight date with Clayton in Iceland. Clayton has a dune buggy date planned with Gabby first, and they look like they're having an incredible time. "I can see myself with Clayton for the rest of my life," Gabby says to the camera.
As for Rachel's date, her preview shows her proceeding with caution. "I love Clayton, but I don't know how he feels," Rachel says to the camera. "So, I don't know if I would be able to go in a Fantasy Suite not knowing where he's at at all."
While fans get a glimpse into Gabby and Rachel's dates, what about Susie? Fans see a bit of her Fantasy Suites date with the "Women Tell All" preview. But she doesn't have her own preview just yet, which could spell doom for her and Clayton.
"There are things that I feel like I can't compromise," she tells Clayton in the "Women Tell All" preview. Given the context, it seems she might choose to not advance into the Fantasy Suites if Clayton chose to join the other two women on overnight dates.
Update: Susie's promo was finally posted by The Bachelor Instagram on March 8, 2022, after the "Women Tell All" aired.
Does Susie win? Spoilers suggest otherwise
Does Susie win The Bachelor? Since the beginning of Clayton Echard's season, fans knew he would fall in love with his final three women and have sex with two of them. It seems likely Clayton goes to the Fantasy Suites with Gabby and Rachel, which could mean Susie walks away from the whole experience and doesn't win.
The Bachelor spoiler guru Reality Steve gave additional insights from the promos. "The two women whose backs are to us (and he's seemingly telling he was intimate with both) are Rachel and Gabby …. So, most people assume now Gabby and Rachel are your final two based on that shot in Iceland," Reality Steve reported. "Certainly looks that way, but with the way the editing works and how tricky they can get sometimes, the only thing we know for sure is that whole scene happens in Iceland."
We're hopeful The Bachelor social media will release more clips from Susie's date before or after the "Women Tell All."
Check out Showbiz Cheat Sheet on Facebook!