'The Bachelor' Finale: Why [Spoiler] Is Still in Iceland After Clayton Sent Her Home
Clayton Echard's season of The Bachelor has become one of the most controversial yet, especially as The Bachelor finale unfolds. Clayton fell in love with three women — Rachel Recchia, Gabby Windey, and Susie Evans. After Fantasy Suites week, Susie left. But at the end of part one of the finale, Clayton learned she's still in Iceland. So, why is Susie still around despite leaving after her Fantasy Suites date?
[Spoiler alert: The Bachelor spoilers ahead regarding Clayton Echard's finale.]
Clayton Echard tells Rachel Recchia and Gabby Windey he loves them both in 'The Bachelor' finale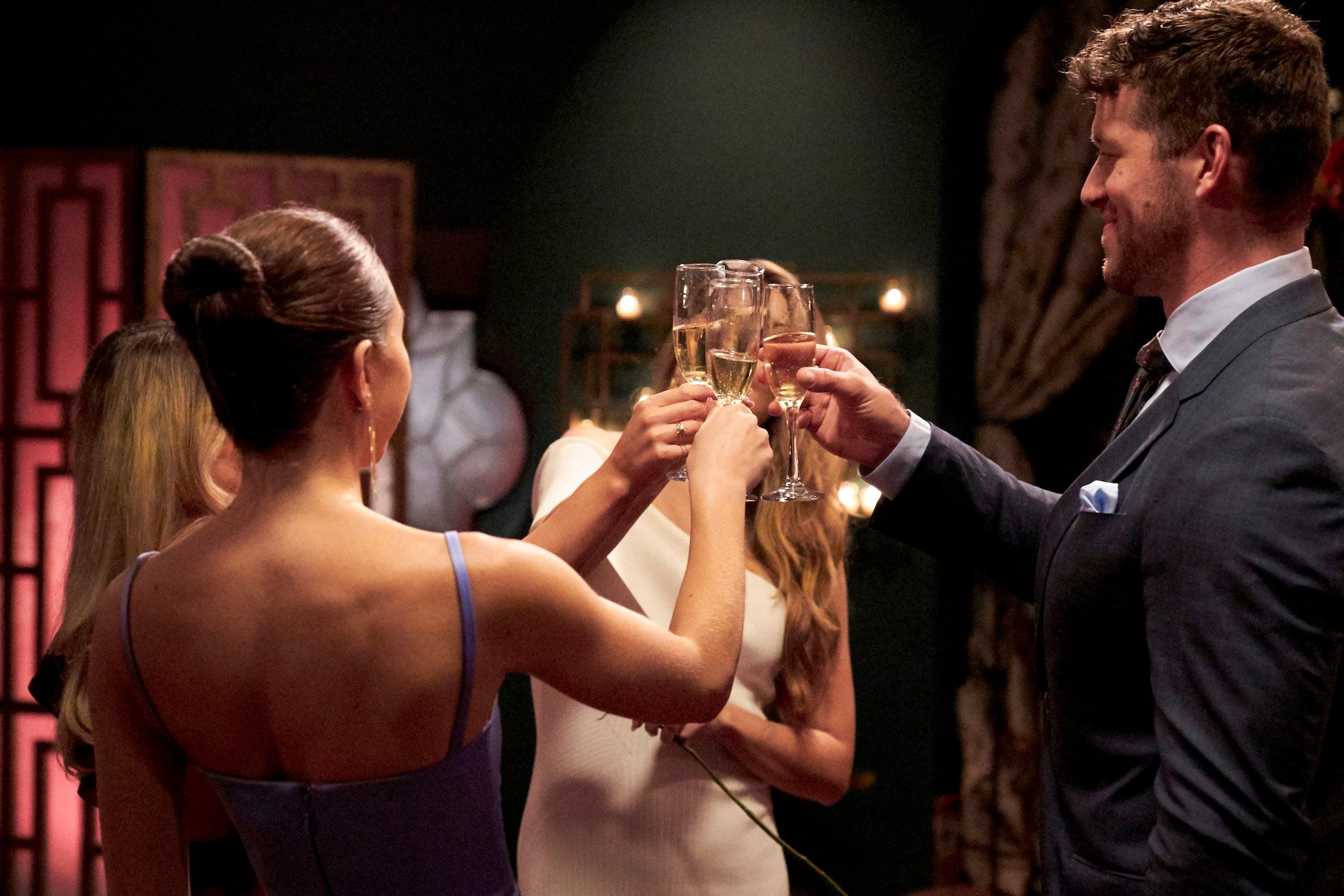 Part one of The Bachelor finale aired on March 14, 2022. During part one, Clayton Echard faced his final two women, Rachel Recchia and Gabby Windey. He told them he loved them both and also loved Susie Evans. He also noted he was intimate with both Rachel and Gabby. Finally, he told them the woman he chooses in the end is the one he loves the most, sending Rachel and Gabby spiraling.
Clayton eventually convinces both Rachel and Gabby to stay and meet his family. But after the women meet his parents, Clayton has a change of heart. He decides he still loves Susie the most and wants to pursue a relationship with her, which seems to baffle his parents.
"… You told me to follow my heart, and guess what, if it goes and gets broken and I break my heart in the process, so be it," Clayton says, according to Entertainment Tonight. "I know that my heart is telling me to go do this, if it doesn't work, it doesn't work."
Finally, at the end of the episode, Jesse Palmer revealed Susie's still in Iceland, giving Clayton that last chance he craves.
Why is Susie Evans still in Iceland?
A lot occurs for Clayton and his final two women between the Fantasy Suites dates and The Bachelor finale. So, why is Susie still in Iceland?
According to E! News, the third-place finisher on The Bachelor or The Bachelorette stays a few days at the final location. Emily Maynard's season of The Bachelorette is reportedly the first season where this practice takes place. This helps to prevent spoilers from leaking. Additionally, former contestant and lead Nick Viall revealed the runner-up for the show sees a psychologist within the first few hours of getting their heart broken by the lead.
Just because Susie's stayed in Iceland for a few days post-Fantasy Suites doesn't mean she's had the chance to explore the country, though. E! News reports contestants who aren't invited on dates with the lead typically spend their days in their hotel room. This is, again, likely to prevent major spoiler leakage.
Does Susie win 'The Bachelor'?
Does Susie win The Bachelor in the end? According to Reality Steve's spoilers, Clayton follows through with what his heart wants and finds Susie. After inviting her back on the show, she returns, and he picks her over the other two women. But Clayton and Susie's final moments don't go according to plan.
Reality Steve says Susie waits until the end of very end to tell Clayton she isn't in love with him, and they both leave single. "Clayton did tell Susie he was in love with her," the spoiler guru reports. "Susie tells Clayton in return that she is NOT in love with him, and she walks away. Clayton leaves Iceland single."
The Bachelor finale airs on March 15, 2022, at 8 p.m. EST on ABC.
Check out Showbiz Cheat Sheet on Facebook!
RELATED: 'The Bachelor' Clayton Echard Defends His Fantasy Suite Strategy, 'Physical Intimacy is Critical to a Relationship'