'The Bachelor': Hannah Ann Sluss Said Los Angeles 'Is Pretty Much on Lockdown' Due to Coronavirus
The coronavirus (COVID-19) is sweeping the globe, and social distancing is encouraged as major retailers, restaurants, and gathering places shut down. Americans everywhere are bracing for what's to come as they look to Italy, China, and other hot spots for advice. And celebrities are also keeping their followers informed regarding how their lives are changing in the face of the virus.
We know Hannah Ann Sluss as the winner of Peter Weber's Bachelor season. Unfortunately, things didn't end well for the couple, as they broke off their engagement. And now, Sluss is ready for an entirely new life in Los Angeles — though it's now all turned upside down thanks to coronavirus. Here's what she's said about living in California so far.
Hannah Ann Sluss hinted early on that she'd be moving to Los Angeles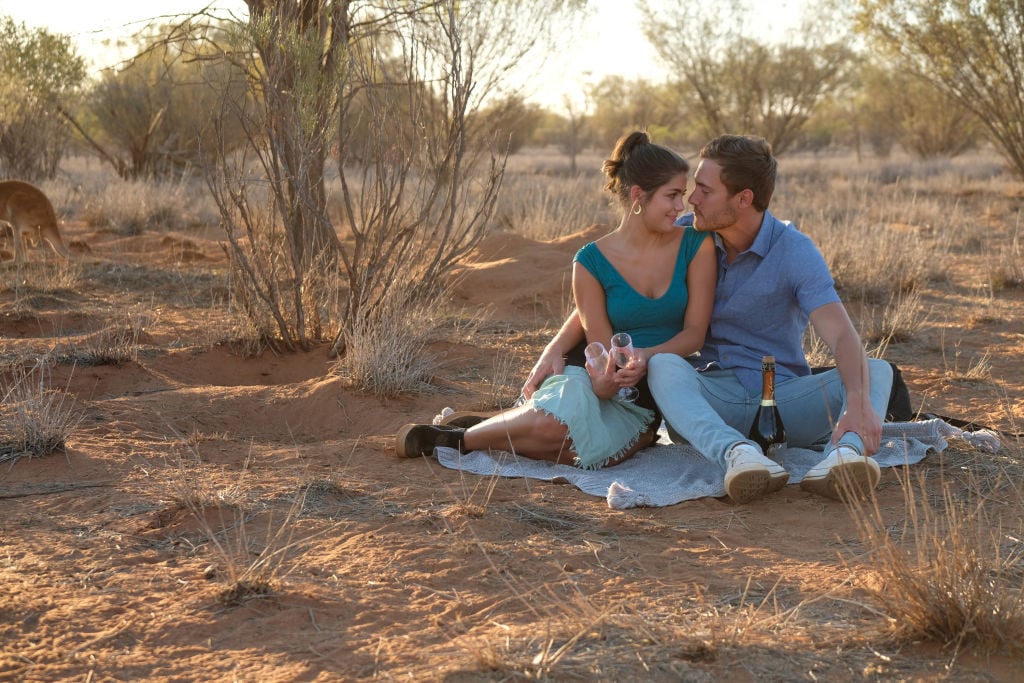 There was plenty of chatter prior to the end of Weber's season that indicated Sluss was planning on a big move out West. We know Weber resides in California, too. When fans caught wind that Sluss may be moving to Los Angeles, they assumed it was because she was the winner of his season — but we now know that that's not the case.
Hannah Godwin of Bachelor and Bachelor in Paradise fame is good friends with Sluss. The rumors of Sluss winning Weber's heart prior to the finale started with an exchange between Godwin and Sluss online, People reports. Godwin commented, "come see me," on Sluss's Instagram. And to that, Sluss commented back, "2 more weeks left until I will be living near you!!"
Godwin cleared it all up to People, though. "Fun fact: Hannah Ann and I discussed the possibility of moving to L.A. to pursue modeling years ago, and we were actually discussing possibly rooming together. It was very early. It was a super early conversation," she said. "So I know she's definitely been trying to move out West for a while."
She officially made her move
After all the chatter about Sluss moving to Los Angeles, she finally took the plunge. E! News reports on March 12, 2020, Sluss took to her Instagram Story to show off her apartment that was full of boxes.
"OK you guys, I'm moving into my apartment, and look at all these boxes I have," she said while showing everything off. "Amazon Priming everything. The funniest part is that this is the first time I'm walking into my apartment. I hope I like it because it's mine for the next year."
Since the initial move, Sluss has kept her fans informed regarding what her new life in Los Angeles is like so far. On March 15, she shared she was going out with a friend to find bedding. "We're afraid we're going to get quarantined," she told her Instagram Story while sipping on a coffee.
Sluss explained the coronavirus situation in Los Angeles from her perspective
Sluss is having a tough time with her move, but she seems to be in good spirits. While she's trying to go shopping for her essentials, she expressed to her Instagram Story that major retailers closing is a huge hurdle.
"I'm pretty sure I picked the worst time to move," she told her Instagram followers shortly after shopping for bedding. "L.A., we're pretty much on lockdown. But the funny thing is I picked my apartment without seeing it in person. And so Sarah over here is being an awesome friend and she's actually showing me around."
Upon Sluss's return home, she noted she thinks she's "all stocked up" with the essentials after going to Target and the grocery store several times this week. "I hope everyone else is staying safe out there," she added.
Check out Showbiz Cheat Sheet on Facebook!