'The Bachelor': Hannah Brown Is 'Praying' For Colton Underwood to Get Better After He Contracts Coronavirus
Coronavirus (COVID-19) is sweeping the globe, and celebrities everywhere are telling their followers to seek shelter and practice social distancing to flatten the curve. Fans continue to see more and more familiar face contract the virus. And it seems former Bachelor Colton Underwood is one of many to contract it now.
Underwood took to his Instagram to share how he's feeling after experiencing symptoms and a proper diagnosis. And we know his ex, Hannah Brown, is currently self-quarantining, too — though she appears to be healthy. Brown is now extending her thoughts and prayers to Underwood amidst the chaos. Here's what she wrote.
Colton Underwood and Hannah Brown seemed to mend fences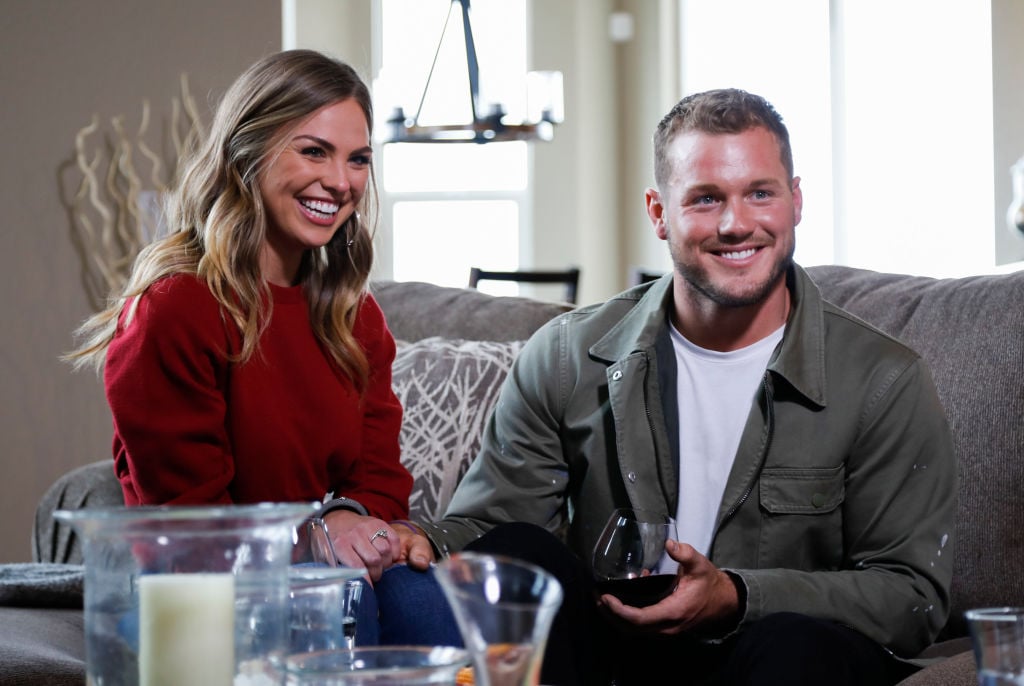 Brown first got her start on Underwood's season. While she met his parents during a one-on-one date, the sparks just weren't there. And her drama with fellow pageant queen Caelynn Miller-Keyes also didn't help the situation with Underwood. We know Brown was sent packing, but she was later chosen for the role of The Bachelorette, which is when she gained a ton of notoriety and fame.
Sadly, for Brown, we know her journey on The Bachelorette didn't work out, either. While Underwood and Brown may not have left things off on the best terms during his season, he later commended Brown's growth.
"For Hannah, I feel like she's won so much in this last year, even though she came out single. She's still a winner. She's grown so much," Underwood told HollywoodLife. "I'm so proud of her, from the very first date that she had with me to where she's at now, I see a completely different person."
Underwood is currently quarantined after contracting coronavirus
Underwood is now getting extremely candid with his followers regarding his health. "I wanna let you guys know I'm 28, I consider myself pretty healthy, I work out regularly, I eat healthy, and I became symptomatic a few days ago. Got my test results back today and they are positive," he told his Instagram followers in a video posted on March 20. "The main thing is I can't even walk up a flight of stairs without being out of breath or go to the bathroom without having to sit down because I'm exhausted."
His girlfriend, Cassie Randolph, is also sharing her perspective on the situation. Randolph noted via her Instagram Story on March 20 that she and Underwood have been practicing social distancing for nine days. As for Underwood, he's at her parents' home, and she's the one taking care of him.
"He is currently on the third story and I'm taking care of him by bringing him anything he needs (food, medicine, water, blankets, games) and then I disinfect myself every time I leave him," Randolph wrote.
Brown is extending prayers
As for Brown, she's participating in social distancing in her own way. She's currently quarantined with Tyler Cameron, the runner-up on her season of The Bachelorette. Buzzfeed notes Cameron picked her up at the airport, and they've been isolating together with a few other friends in Florida. Prior to the quarantine, Cameron's mother died of a brain aneurysm, and Brown's brother overdosed. There's speculation they're both helping each other during their individual family difficulties.
It looks like Brown and her "Quarantine Crew" caught wind that Underwood is sick, too. She promptly took to his Instagram post to comment, "Praying for you Colton! Feel better!" And she added a heart emoji, too.
Brown certainly isn't the only star reaching out. Chris Harrison also wrote, "Sorry to hear this brother. Praying for you. Get better!"
And Underwood's other ex, Becca Kufrin, also commented, "Feel better. Skip the stairs and stay on the couch buddy!"
We're hoping Underwood gets well soon and that Randolph and her family stay healthy during this difficult time. Hopefully, Underwood's Instagram posts can help others recognize coronavirus symptoms and encourage them to practice social distancing.
Check out Showbiz Cheat Sheet on Facebook!