'The Bachelor': Is Peter Weber Rich? Aspects of His Life Make Us Think So
It seems like just yesterday when Peter Weber was on Hannah Brown's season of The Bachelorette. Despite their amazing chemistry, he wasn't Brown's first choice. And now, he's attempting to find love as The Bachelor, though the start of the season has been ultra-rocky so far.
Despite all the drama that's gone down with some of the contestants, they seem devoted to learning about Weber's life. And fans may wonder if Weber is wealthy since many Bachelors of the past have appeared to make quite a bit of money. Here's what we think given what we know about Weber's job and living situation.
Peter Weber makes a living as an airline pilot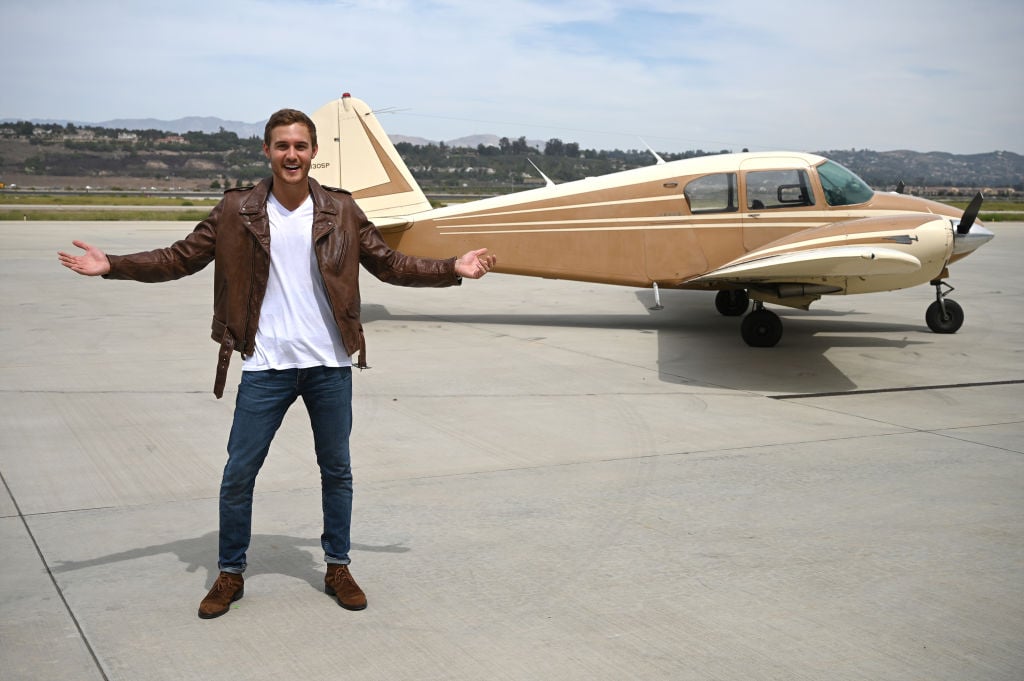 Weber is known for being an airline pilot, and it's no secret that multiple flight attendants are vying for his love this season. It seems he's probably making quite a good salary working for Delta Air Lines, too. While many Bachelor stars turn to a life of social media influencing once they're finished being on the air, Weber told USA Today he's already back to his day job post-reality TV.
"That's my passion," Weber told the publication. "That's my first love."
As for how much Weber makes being a pilot, it appears he could be making up to six figures someday. CNN Business reports, "Starting first officers at Delta today earn an average of about $68,000 in base pay, according to Kit Darby, an expert on pilot pay, while the most senior captains earn about $261,000."
Weber may also have a bit saved from his early days as a child actor. He was featured as a student on a Sylvan Learning Center commercial in his youth and has been in a variety of other short films since then.
While Weber is content being a pilot, we know he made quite a bit from being The Bachelor, too. Cosmopolitan notes ABC hasn't revealed how much the leads on the show make exactly, but Reality Steve said $100,000 salary was the average back in 2011.
He's from Westlake Village, California, which has a high cost of living
California isn't cheap, and it might speak to Weber's family's wealth. He lives in Westlake Village, California. According to AreaVibes, the nation's average cost of living is indexed as 100. While California itself has an index of 140, Westlake Village has an index of 195. This means Weber's area is 39% higher than the California average and 95% higher than the nation's average.
While goods and services, transportation, and health care were all higher than average in Westlake Village, it's the housing that put it over the top. If the national average index sits at 100, the housing index for this area of California sits at 385. California as a whole has a housing index of 196.
His parents are wealthy enough to still help support him
Once Weber moves out of his parents' house, we're not sure if he'll be able to afford to stay in Westlake Village. But for now, he's still living with mom and dad, and they appear to have good jobs. The Chicago Tribune notes Weber's mother was a pageant queen and flight attendant growing up, and she now appears to work as a real estate agent. And we know his father was also a pilot, as he's mentioned that multiple times in the past.
No matter what his parents do, it's clear they're making enough money to support him and his younger brother to live at home.
"People forget: I'm Cuban, OK … In old-time Cuba, the kids would be at home and in their 20s they would get married, and they would still live at home. They would have children, and the grandparents … it was one big happy family," Weber's mother told the Bachelor Party podcast, E! News reports. "And that's one of the reasons that Peter and my other son Jack are still living at home, because there's no reason really to move out."
Since Weber has a stable job, is living at home, and is from a very wealthy area, is he rich? We doubt he's raking in millions, but he appears to be quite stable. We're sure that'll be enough for whichever woman he chooses.
Check out Showbiz Cheat Sheet on Facebook!