'The Bachelor': Jason Tartick Turned Down the Chance to Propose to Kaitlyn Bristowe
Kaitlyn Bristowe's love story on The Bachelorette ended like most others. She ended the season engaged to Shawn Booth, thinking that they would eventually get married. But three years after their engagement, Booth and Bristowe ended their relationship. Shortly after that, Bristowe began dating another member of Bachelor nation, Jason Tartick. Bristowe's journey to find love was rehashed when The Bachelor: The Greatest Seasons Ever aired an episode about her season. And now, people are pushing for her and Tartick to get engaged.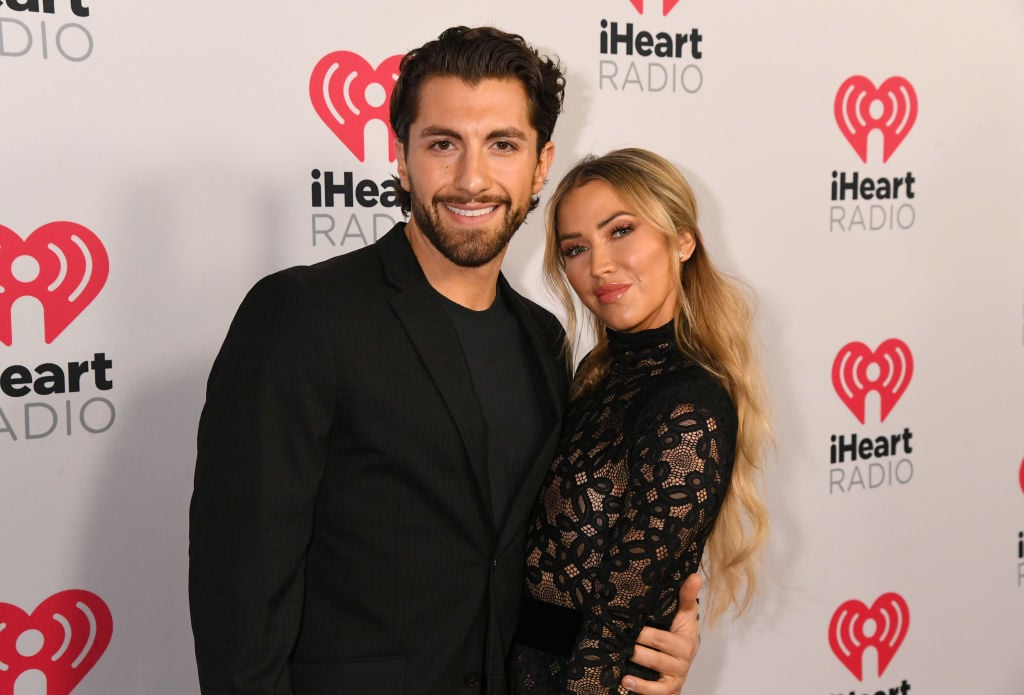 Kailyn Bristowe and Shawn Booth's relationship
Fans were shocked to see that Bristowe and Booth were splitting.
"After three incredible years, we have decided to go our separate ways," the pair said in a statement at the time. "This difficult decision comes after thoughtful, respectful consideration. Even though we are parting as a couple, we're very much committed to remaining friends and we will continue to support each other. Due to the nature of how we met, our relationship has always been very public, and we have enjoyed sharing it with all of you, but we ask that you respect our decision and our privacy at this time."
On the LadyGang podcast, Bristowe revealed that the reason for the split was that Booth just didn't love her as much as he felt he should have.
Jason Tartick and Kaitlyn are thinking of getting married
Tartick and Bristowe met when Tartick came on Bristowe's Off the Vine podcast after competing on Beca Kufrin's season of The Bachelorette. They now regularly appear on one another's social media accounts and are pretty serious about each other.
"We were sitting outside by the fire the other night just having a glass of wine, and we had such a good day, and I remember him just being like, 'Should we look at rings?' And I was like, 'OK!' — which we've done a couple times," Bristowe told Entertainment Tonight. "But I don't think I'm gonna get a quarantine proposal, because I don't want one." 
"All I know is that I don't want it to be like, live somehow in front of people. I want it to be a private moment," she continued. "I don't want it to be quarantined, but I want it to be private."
Jason could have proposed on 'The Bachelor'
The Bachelor producers approached Tartick about proposing on the show before Bristowe's recap episode aired.
"They actually came to me asking me if I'd like to take this opportunity to propose," he told the outlet.
"I shot it down after about a day of thinking," he said.
Ultimately, Tartick didn't want to start his future with Bristowe on a night that focused on her relationships with her exes.
"We don't need these stories to align in the same showing," he told the outlet. 
And apparently, he made the right decision.
"But I told Kaitlyn after… she's like, 'Thank God [you didn't agree],'" he said.
So, though Bristowe and Tartick are planning on taking their relationship to the next level at some point, Bachelor fans probably won't get to see the proposal happen on tv at any point.