'The Bachelor': Kelley Flanagan Edited Her 'Black Lives Matter' Statement After Getting Slammed by Fans
Protests are occurring nationwide as a call for justice after the death of George Floyd. And many celebrities are offering their money, support, and social media platforms to educate their followers on systemic racism. The Bachelor Season 24 star Peter Weber created a "Black Lives Matter" post in solidarity with the protests — but girlfriend Kelley Flanagan waited to create a post. Not only that, but her post included some opinions about looting that didn't sit well with her followers, so she edited the post. Here's what she said.
Kelley Flanagan and Peter Weber caused controversy with their relationship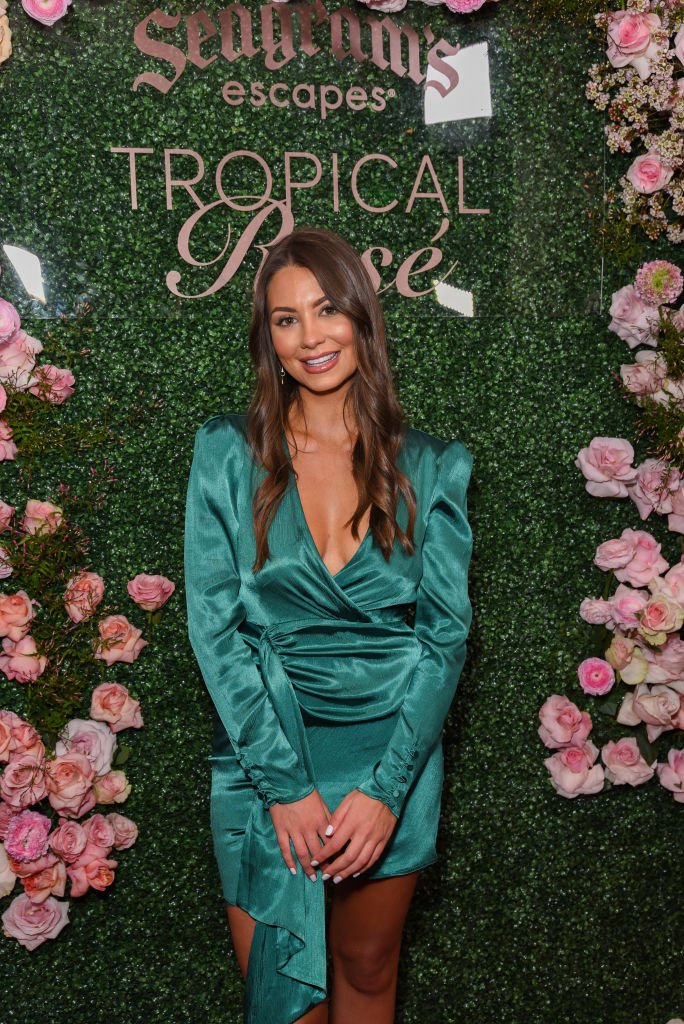 Weber and Flanagan turned the Bachelor world upside down when they announced they were dating. Weber finished his season with a broken engagement to Hannah Ann Sluss. Then, on the reunion episode, he seemed to rekindle his flame with Madison Prewett — but that didn't work out either. Then, just weeks later, it seemed he and Flanagan were seeing each other despite him eliminating her on the show.
So, how did these two reconnect? Weber said he ran into Flanagan in February 2020 during the Super Bowl and again in Los Angeles. After that, it seems the rest is history. Fans then noticed they appeared to be quarantining together during the coronavirus pandemic, and they finally made their relationship official via Instagram.
Weber added a 'Black Lives Matter' statement to his Instagram
RELATED: 'Bachelor' Fans Slam Peter Weber for 'Tone Deaf Message' on Instagram
Weber's been adding plenty of content about Flanagan to his Instagram. But it seems he's trying to use his fame and social media platforms for the better, as he's now showing his support for the "Black Lives Matter" movement after Floyd's death.
"In today's day and age, it is so sad that racism is still an issue. What happened to George Floyd is unacceptable and anyone that was involved in taking his life needs to be held accountable. We need to do better," he captioned his Instagram post. "… I agree with George Floyd's brother by saying the best way to honor George's memory is through peaceful protesting to help create the change we need. I pray we can all come together in a trying time like this and not become more divided."
It seems many other Bachelor Nation stars are in support of Weber's post. Nick Viall commented back with a heart emoji, as did Demi Burnett's ex, Kristian Haggerty. Flanagan also posted a series of hearts.
Fans slammed Flanagan for her now-edited post
Floyd died on May 25, and on May 28, Flanagan added a photo of her and Weber water skiing. A follower commented, "what is your stance on #georgefloyd? I seem to have missed the part where you used your privilege and platform to do the right thing and advocate to your followers about the RACIST and UNJUST things going on in this county."
Flanagan acknowledged the criticism and explained why she waited to share her stance. She replied, "coming soon. Trying to figure out a way to word it best."
She delivered on her promise. Shortly after Weber's statement, Flanagan shared a photo of hands holding signs with Floyd on them — but her caption missed the mark. She seemed to share some anti-looting sentiments, but after she was called out, she edited the post.
"Happy to know that you're willing to learn," a follower commented. "While looting is sad and i feel for the small biz owners, property and items can be replaced. Black lives cannot."
To that, Flanagan responded, "thank you. I edited out the looting part because I hear your voices and understand your positions. In a perfect world, i am a proponent for peaceful protest, but I also understand it is not my position to say how a race that has faced such discrimination should grieve."
We're glad Flanagan is learning and attempting to use her platform to help Black lives during this time.
Check out Showbiz Cheat Sheet on Facebook!