'The Bachelor': Madison Prewett Explained Exactly How She and Connor Saeli Started Talking
Madison Prewett from Peter Weber's 'Bachelor' season just explained how she started talking to 'Bachelorette' contestant Connor Saeli.
Peter Weber's season of The Bachelor was a trainwreck for all parties involved. In the end, Weber got down on one knee for Hannah Ann Sluss — though it seemed his heart was truly with Madison Prewett. Prewett left the show on her own accord, as she didn't think she and Weber could make things work outside of the show. This ultimately led to a disastrous live finale, as Sluss roasted Weber for keeping her from his true feelings.
Now, there's speculation that Prewett may be involved with Connor Saeli from Hannah Brown's season of The Bachelor. And Prewett is dishing on how she and Saeli connected in the first place. Here's what she said.
Madison Prewett and Peter Weber couldn't make their relationship work
Weber's Bachelor season proved to be a total disaster. While Sluss publicly roasted her ex live and on stage for wanting to reconnect with Brown and still being in love with Prewett during their engagement, it looked like Weber and Prewett were willing to give things another shot. Prior to the live finale, Prewett and Weber got together and discussed their relationship. And they expressed they both had a lot of love for each other during the finale.
We know Weber's family can't stand Prewett, however, and they expressed as much to host Chris Harrison and everyone watching. And shortly after the finale aired, the couple announced they were going their separate ways.
"Madi and I have mutually decided to not pursue our relationship any further," Weber wrote on Instagram. "Believe me this was not easy for either of us to be ok with, but after a lot of honest conversations, we have agreed that this is what makes most sense for the two of us. The love and respect I have for Madi will continue to endure."
Prewett squashed rumors that she's dating Connor Saeli
While Weber and Prewett officially called it quits, everyone's wondering who they'll see next. At the end of March, Weber was spotted with contestant Kelley Flanagan who fans remember as the attorney he met outside of the show prior to the season starting. As for Prewett, rumor has it that she's connected with Saeli.
Us Weekly notes Saeli joined John Paul Jones, another contestant from Brown's season, on Instagram Live. And Jones asked Saeli if he and Prewett were an item.
"Wait Connor, we're having a talk, man, what happened?" Jones said. "I remember her being very together and very purpose driven, and not giving into some of the pressures I imagine would arise during the last couple episodes. She's very — she's got her stuff together."
To this, Saeli didn't confirm or deny the rumors — but he was sent into a laughing fit, suggesting something was going on.
Mike Johnson also questioned Saeli prior to Jones' Instagram Live session. And to Johnson, Saeli said, "I don't know, we'll see."
Prewett said Saeli was the one to reach out to her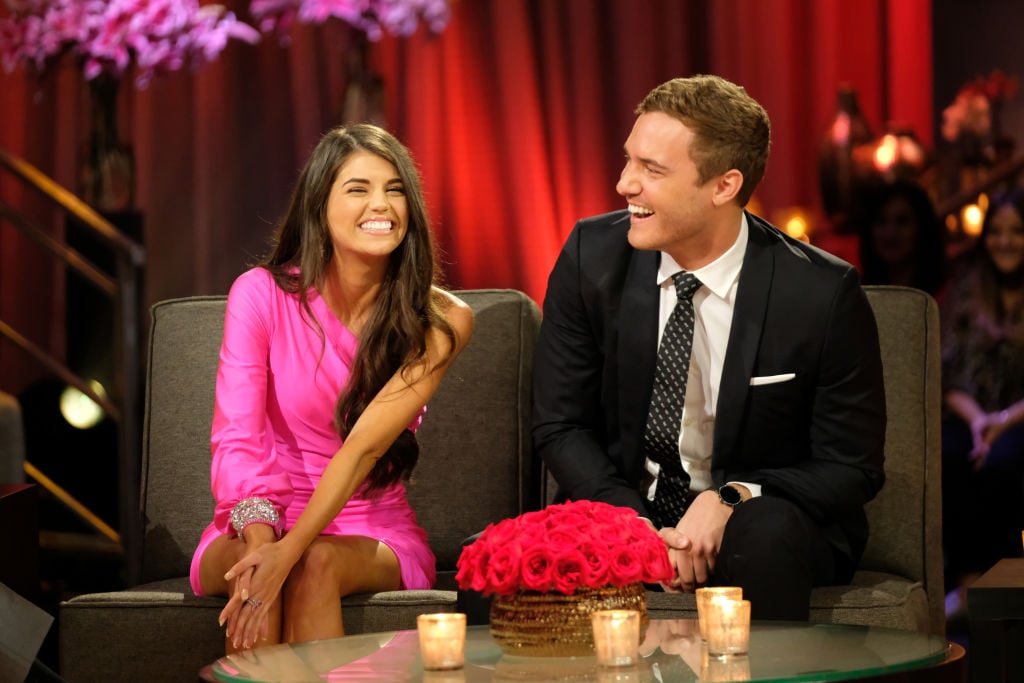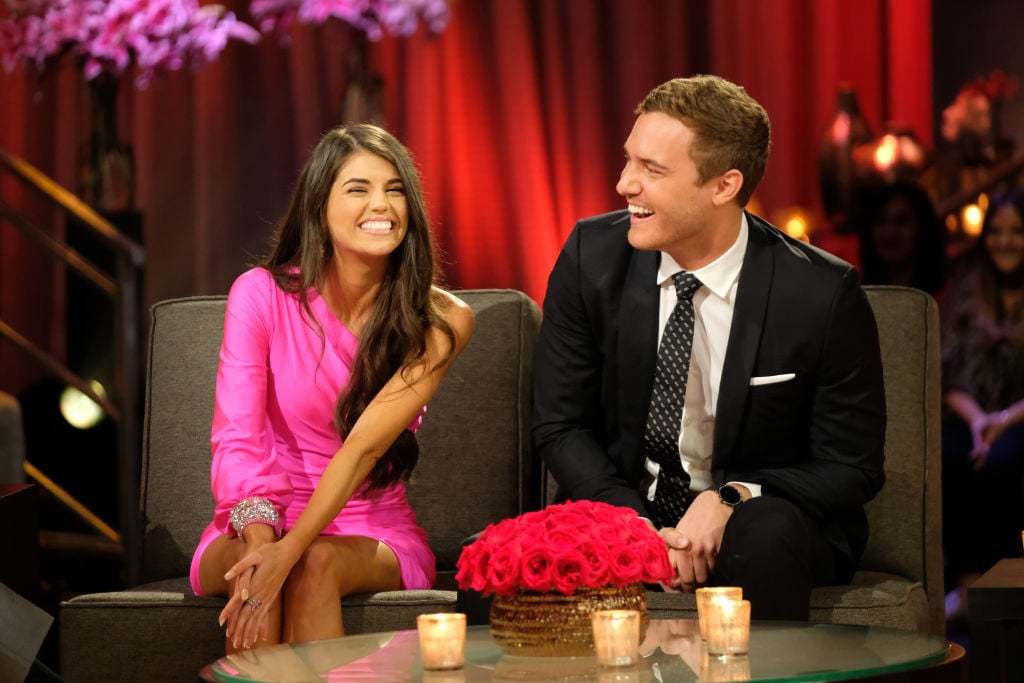 According to Prewett, nothing serious is going on with Saeli, though. People notes Prewett took to Instagram Live to answer fan questions. She told her followers, "We are not together. I am not with anyone right now. I am just focusing on myself and taking it one day at a time. So yeah, so there's that."
So, how did the rumors of them dating begin? Prewett verifies that the two were talking, and it was actually Saeli who reached out to her first. "He seems like a really sweet guy and he, like, reached out [to me] right after the finale and just sent some encouragement and some support," she said. "Really sweet, but that is it."
We remain unconvinced that something else isn't going on with Saeli and Prewett, though. They're both single, as Us Weekly notes Saeli and girlfriend Whitney Fransway parted ways just two months after Saeli left Bachelor in Paradise. And Saeli is "hopeful" he'll "find his person" at the end of the day. We'll have to wait and see what transpires!
Check out Showbiz Cheat Sheet on Facebook!