'The Bachelor': Madison Prewett Told Kaitlyn Bristowe That She Wanted Peter Weber to Be With Hannah Ann Sluss
Peter Weber's season of The Bachelor is over, but fans are still wondering exactly what went down between Weber, Madison Prewett, and Hannah Ann Sluss. We know Weber proposed to Sluss at the end of his season, but their engagement was short-lived, as he still had lingering feelings for Prewett. And while Prewett and Weber discussed giving their relationship another go, it just wasn't in the cards. Now, all three of them are speaking out about what occurred from their perspective.
Prewett took a month to herself before coming forward with her side of the story. But she finally talked with Kaitlyn Bristowe on the Off the Vine podcast about her relationship with Weber, and she revealed that she thinks Sluss was a much better fit for The Bachelor than she was. Here's what she said.
Madison Prewett talked about her breakup with Peter Weber on Kaitlyn Bristowe's podcast
Prewett left no stone unturned when speaking with Bristowe for over an hour on Off the Vine. Those who watched the After the Final Rose ceremony know that Weber and Prewett were willing to give things another go after Weber and Sluss broke off their engagement. But just days after the live ceremony, they called it quits for good.
That's far from the end of the story, though. Shortly after the breakup, Weber was spotted hanging out with contestant Kelley Flanagan. And Prewett said Weber contacted her and told her how much he missed her just days before the media shared the photos.
"Two days before they were spotted in Chicago, he was calling me and texting me, being like, 'I miss you. Let's get back together.' I think that, to me, was a little confusing," Prewett said. "But when you break up … and you just come off a show that was emotionally and physically exhausting, everybody handles that differently and everybody leans on different things."
Prewett and Hannah Ann Sluss are still in contact now
Sluss has made it clear that she's forgiven the engagement debacle that occurred with Weber. But she's also taken to multiple podcasts to speak her truth. During the After the Final Rose special, she also slammed Weber for involving "three women" in their engagement, as she knew Weber wasn't over Prewett or Hannah Brown.
Prewett and Sluss were close on the show, so it's difficult to say how they're really doing now. But there appears to be zero animosity between them. In early April, they both jumped on Instagram Live to talk to their followers together — and they had conversations back and forth about life in quarantine and what they're up to now post-Bachelor.
While Prewett and Sluss certainly get along, they're probably not best friends. Sluss told Nick Viall on his Viall Files podcast that they had plans to "go get some coffee," but it doesn't sound like they're as close as they once were. "I think everyone involved just wants to move forward. And, me and Madison, we were really good friends on the show," Sluss noted. "And we'll see where this coffee date brings us."
Prewett said she thought Weber and Sluss made more sense as a couple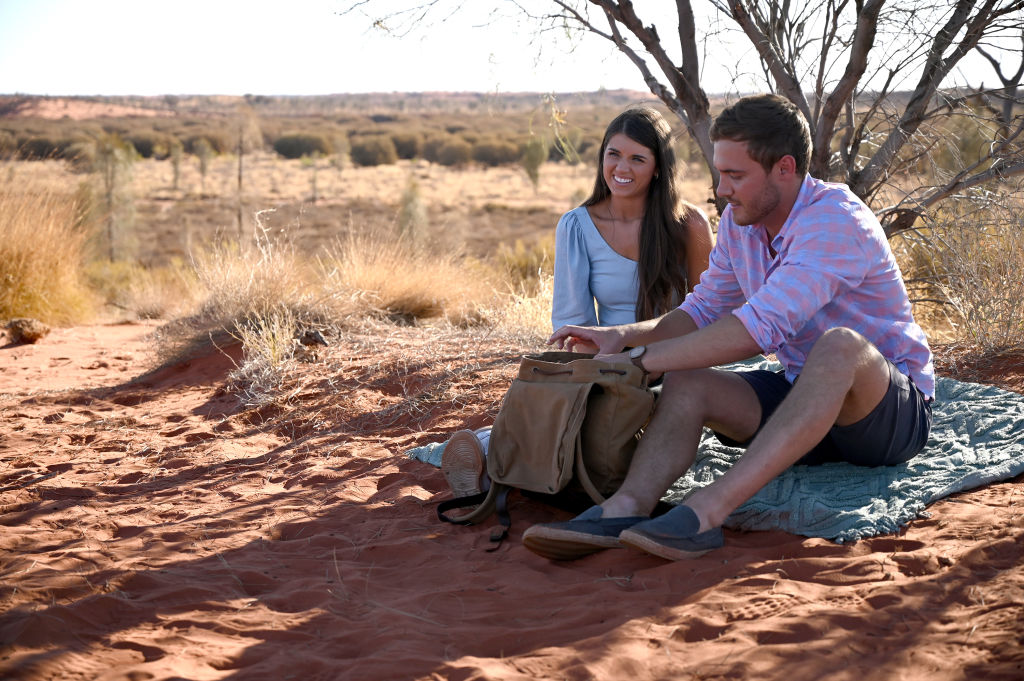 When Prewett spoke with Bristowe, she explained her reasoning behind walking away from her relationship with Weber the first time. Prewett noted that she didn't think she and Weber would work long term — and she thought Sluss was a much better fit.
"Truly, me walking away, honestly, to me, I thought was more of a selfless act of me saying, 'I love you so much, and I don't know that this can work, but you have a sure thing here. You have someone here who is ready for you, who can give you an engagement, who does love you so much, and is an incredible girl,'" Prewett told Bristowe. "And I said throughout the entire process, if Peter doesn't end up with me, I want him to end up with Hannah Ann. … They make more sense. They're great together."
Now, we know Weber appears to still be giving things a shot with Flanagan. And Prewett and Sluss are ready to move forward with new relationships on their own time. We're happy to hear Prewett speaking her truth, and we'll have to wait and see what happens with Weber and Flanagan!
Check out Showbiz Cheat Sheet on Facebook!