'The Bachelor': Madison Prewett's Mom Left the Sweetest Comment Under Peter Weber's Breakup Post
The latest season of the hit reality show The Bachelor has had fans on the edge of their seats from day one. From steamy hookups to awkward first dates, the season has been full of drama, intrigue, and plenty of interesting introductions – and bachelor Peter Weber has been in the center of it all. From the very beginning, Weber was fascinated by eligible Madison Prewett, and the attraction certainly seemed mutual. However, their relationship was not to last, and the two recently shocked their fans with some devastating news. In the wake of the split announcement, Prewett's mother left a kind comment on Weber's Instagram, which inspired fans to sing her praises on a recent Reddit thread.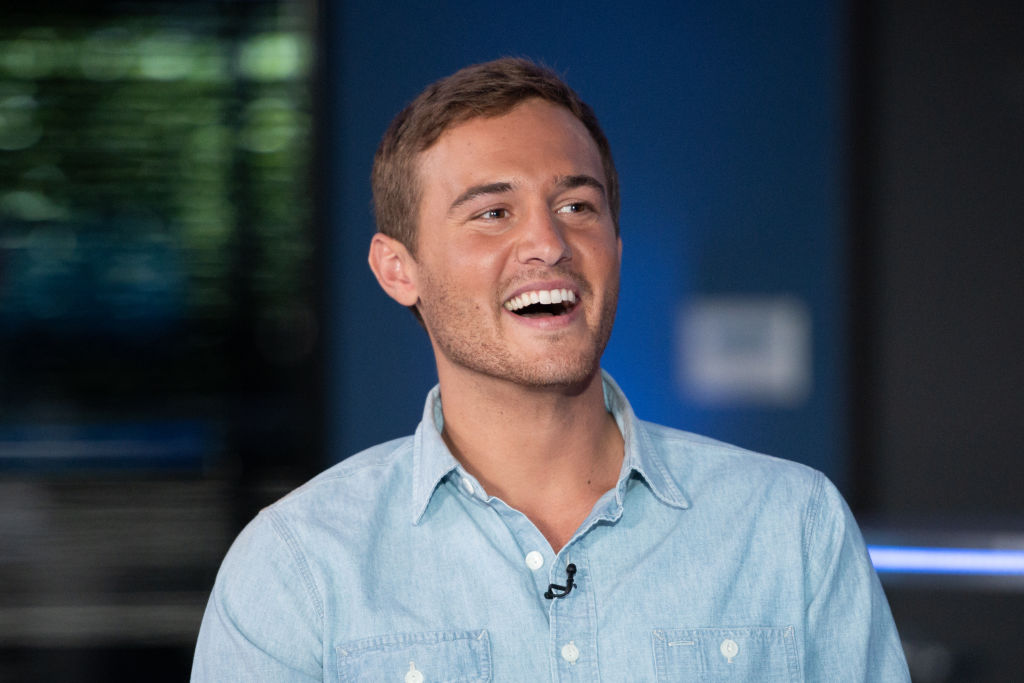 Madison Prewett and Peter Weber seemed to be perfect for each other
The chemistry between Peter Weber and Madison Prewett was evident from day one. When Prewett first arrived at The Bachelor mansion, she showed up in grand style, wearing a giant paper airplane and joking that she intended to "land" Weber's heart. Prewett and Weber bonded over an early date to a wedding, where Prewett caught the bridal bouquet and she and Weber enjoyed some one-on-one time.
Later in the season, Weber traveled with Prewett to her hometown in Alabama, to meet her family and unwind over a few games of basketball. Prewett's family seemed especially taken with Weber, and by the time the duo left Alabama, they seemed more smitten with each other than ever. Still, they went through some rough patches on the show, especially after Weber admitted that he had been intimate with some of the other girls on the show.
When did Peter Weber and Madison Prewett break up?
After tensions boiled over on The Bachelor, Madison Prewett decided to leave the show. She flew home, while Peter Weber decided to pursue a romance with Hannah Ann Sluss. Weber proposed to Sluss – but then broke things off only a few weeks later. Weber and Prewett crossed paths again on the live reunion show after the series finale, where they both revealed that they still had feelings for each other.
Weber and Prewett started dating in earnest, in spite of opposition from Weber's mother, who was never a huge fan of Prewett. However, only days after deciding to date, the two broke things off. As Weber announced on his Instagram page, "Madi and I have mutually decided not to pursue our relationship any further. Believe me, this was not easy for either of us to be ok with, but after a lot of honest conversations, we have agreed that this is what makes most sense for the two of us." 
What did Madison Prewett's mother say to Peter Weber on social media?
Although many fans might have been disappointed, and a few left salty remarks in the comments of his Instagram page, there was one person who showed nothing but class and support for his decision. Madison Prewett's mother left a comment on his breakup post, saying that she wishes Weber "the very best" and that she was "thankful for the opportunity" to meet him.
Fans on Reddit pointed out how Prewett's mother's comment put Weber's own mother's behavior to shame and that she is the type of mother-in-law that anyone would love to have. Others praised how the older woman was able to "take the high road" and although some claimed that her post was "calculated," the vast majority approved of her kind comment. Although Weber and Prewett might not have lasted, there's no reason why all the parties involved can't go on to find their own happiness in life.