'The Bachelor': Matt James' Contestant Rachael Kirkconnell Is Under Fire for 'Liking' MAGA Posts on Instagram
This season of The Bachelor is just getting started, but there are a few women convinced Matt James is their perfect match. Rachael Kirkconnell is already working hard to make a strong connection with James, and we're curious to see where their relationship goes. But it looks like Kirkconnell is causing a scene thanks to her online activity.
Recently, Kirkconnell was called out for 'liking' a post from one of her friends in support of MAGA culture and President Donald Trump. Here's what fans are saying about it.
Rachael Kirkconnell from 'The Bachelor' is upsetting fans for her social media activity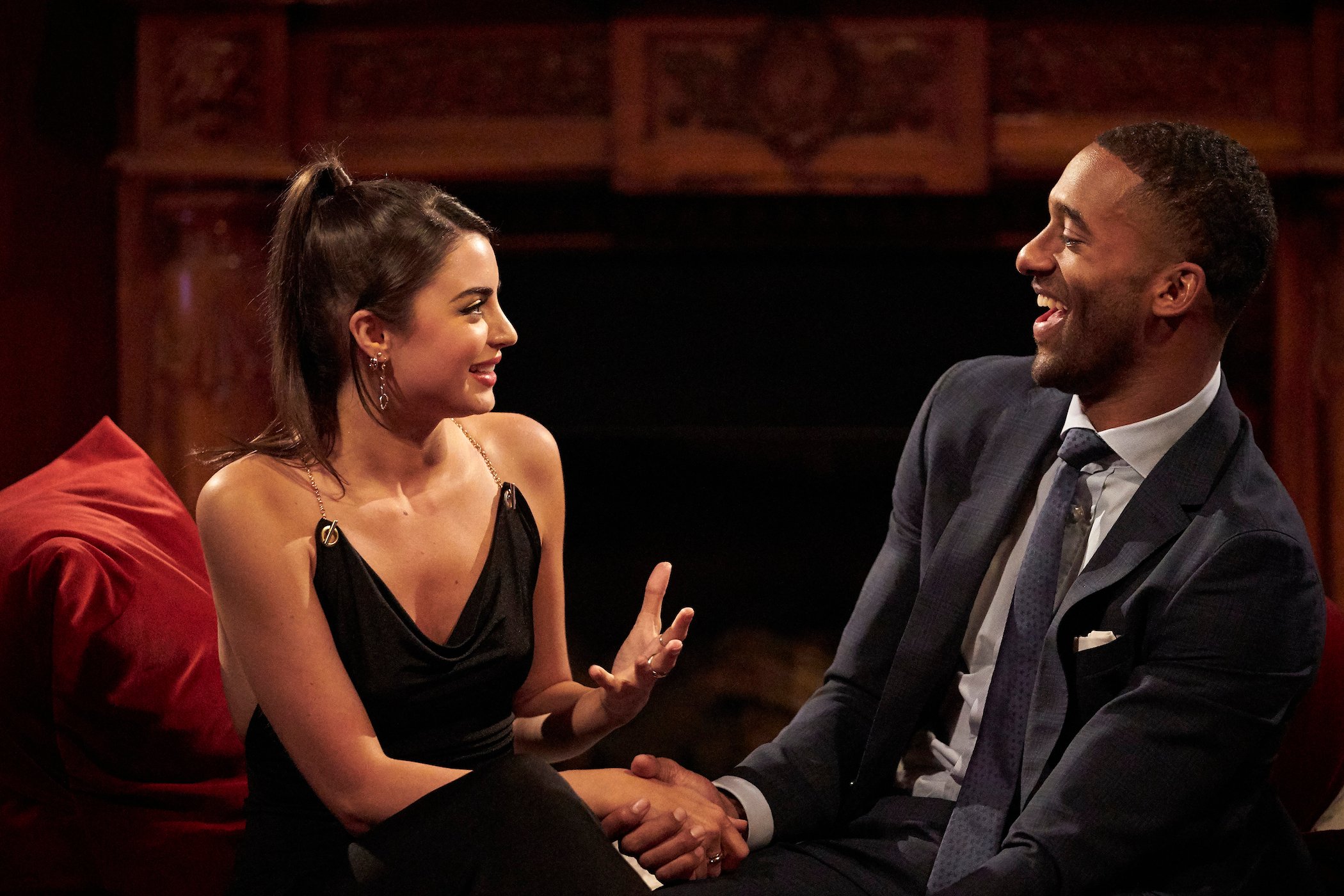 Kirkconnell is getting plenty of screen time on James's season of The Bachelor. Women's Health notes the Georgia native graduated from Georgia College and State University in 2019, and it looks like she loves hanging out with her sister, heading to festivals, and chilling on the beach. Unfortunately, it's not her laid-back persona that's getting attention.
The Bachelor star started gaining negative attention when a TikTok user claimed Kirkconnell used to bully her in high school. According to Screenrant, after this TikTok gained traction, many others echoed the same sentiment. And photos later emerged showing Kirkconnell dressed as a Native American for Halloween.
Kirkconnell was also called out for "brownfishing" on social media, which is the practice of making oneself appear darker in skin tone in photos. And she also allegedly posted information from PragerU to her Instagram, a right-leaning organization commonly spreading racist opinions.
Kirkconnell 'liked' a post of her friends wearing MAGA hats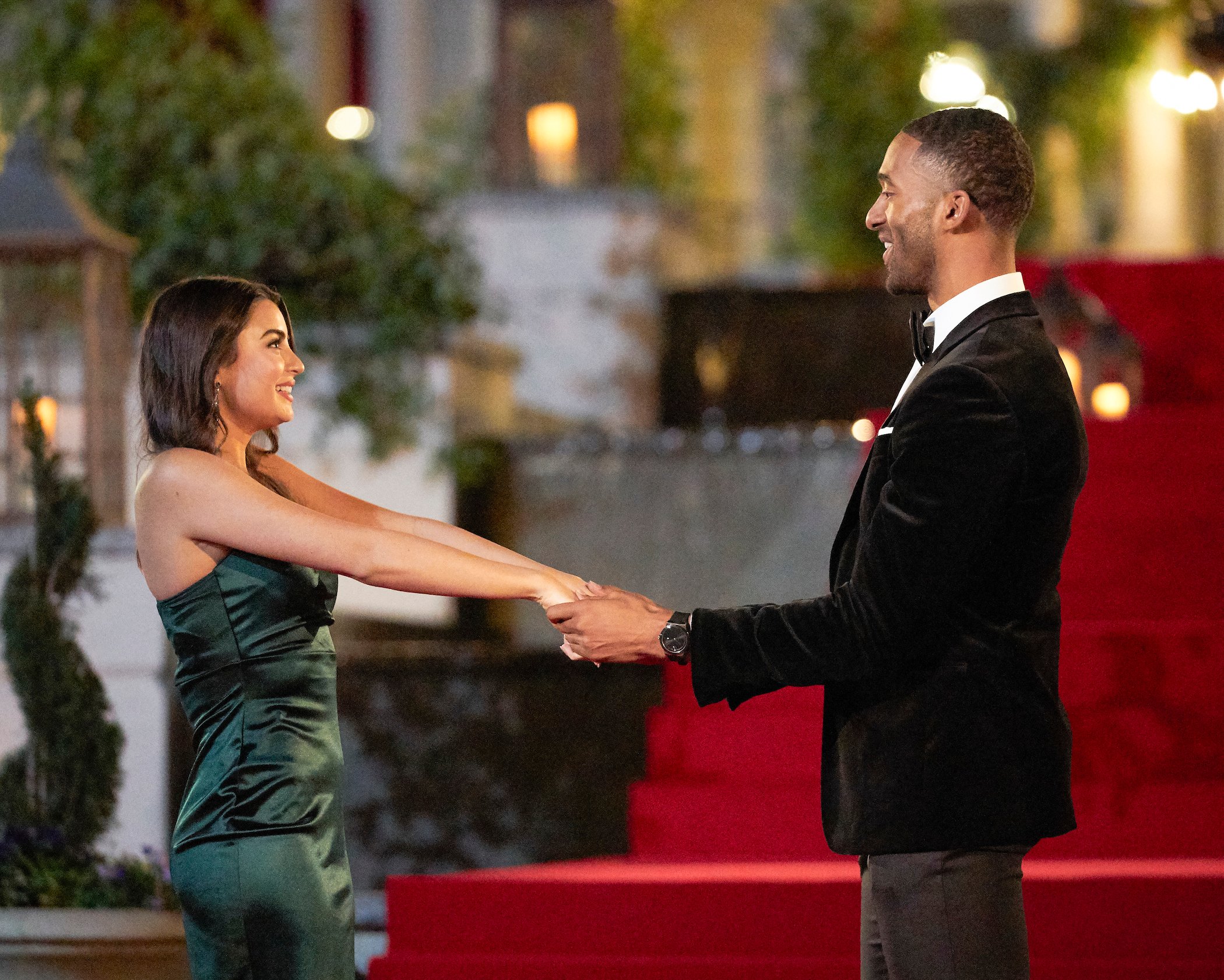 The Bachelor star is under fire once again thanks to a simple "like" on Instagram. Reddit users noticed Kirkconnell "liked" a post that showed two women side by side with their arms around each other. One woman wore a MAGA hat, and the other is seemingly pointing to the hat.
The screenshot taken by the Reddit user clearly shows Kirkconnell "liking" the post. While it could be that these are her friends and this doesn't speak to her politics, many of the other comments on the post clearly suggest the post is all about supporting the president.
"Making America great again while celebrating our independence #trumptrain," a follower commented on the Instagram post.
As for when the post was added to Instagram, it seems it was published in 2016. We're not sure whether Kirkconnell would "like" the post in 2021.
Fans are upset with Kirkconnell for 'liking' the post
While Kirkconnell may have "liked" the Instagram post years ago, it seems Bachelor fans are upset regardless.
"Posted this in the POC sub but I feel like it needs to be seen here too, two of Rachael's closest friends repping their MAGA proudly with her 'like' of approval …," a Reddit user wrote.
"Ya I'm pretty much done with Matt's season," another fan wrote. "Tired of them casting the same old, same old regardless of lead and setting the leads up to indulge this nonsense. It's so shameful."
Others think it's possible Kirkconnell didn't like the post due to its politics. "Maybe she didn't read the caption or her friends' hat and just saw her friends' faces and liked it!" yet another added.
We'll be interested to see if Kirkconnell responds to any of the current rumblings with her online activity.
The Bachelor airs Mondays at 8 p.m. EST on ABC.
Check out Showbiz Cheat Sheet on Facebook!