'The Bachelor': Nick Viall Can 'Totally Empathize' With Peter Weber Proposing to Hannah Ann Sluss
'Bachelor' star Nick Viall spoke to Peter Weber on his podcast about Weber's breakup with Hannah Ann Sluss -- and he completely empathizes.
Peter Weber's Bachelor season may be over, but fans still have plenty of questions regarding what went down. We know Weber proposed to Hannah Ann Sluss, though their relationship didn't work out since Weber had lingering feelings for Madison Prewett. And we've heard Sluss' opinions about her failed relationship. But now, it's Weber who's coming forward.
Weber spoke to former Bachelor Nick Viall on The Viall Files podcast. Together, they rehashed exactly what went down with Sluss, how Weber feels about the relationship now, and what he has in store for the future. While many Bachelor fans are appalled by how Weber behaved on the show, it seems Viall is much more forgiving. And he even noted he can "totally empathize" with Weber's decision to propose.
Peter Weber said his engagement with Hannah Ann Sluss didn't feel right
Sluss publicly roasted Weber during the After the Final Rose ceremony. And she later went on the Bachelor Happy Hour podcast to share her experience directly after the engagement.
"Gosh, I was miserable with him," she told the podcast. "Once January started because of the whole wishy-washyness started. And I was just like, 'I need someone who knows who they are, who knows what they want, who's not going to be with someone just because their mom told them to.'"
As for Weber, he has a different perspective on their relationship. He noted the time apart and rumors were tough on the engagement. And the "happy couple" weekends immediately after the show ended weren't as passionate as he hoped.
"It just didn't feel 100% right for me," Weber told Viall. "And I kept trying to think that it was going to get better, and it didn't necessarily get better."
Nick Viall and Vanessa Grimaldi couldn't make their relationship work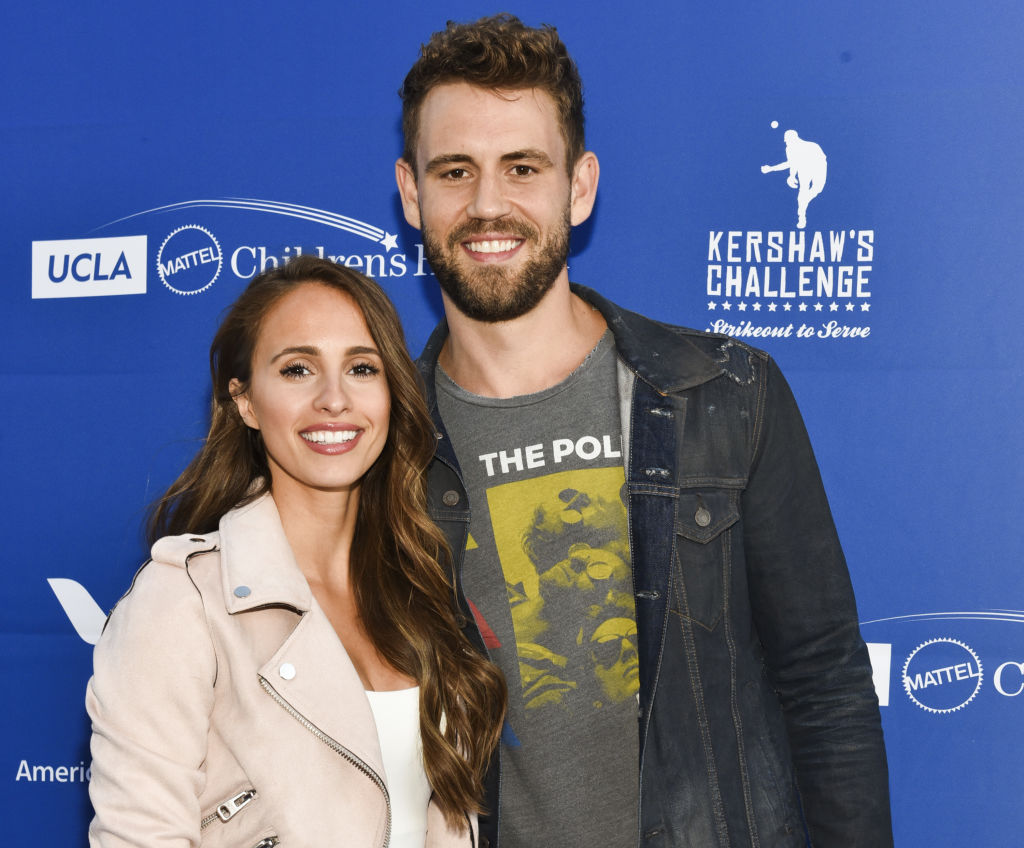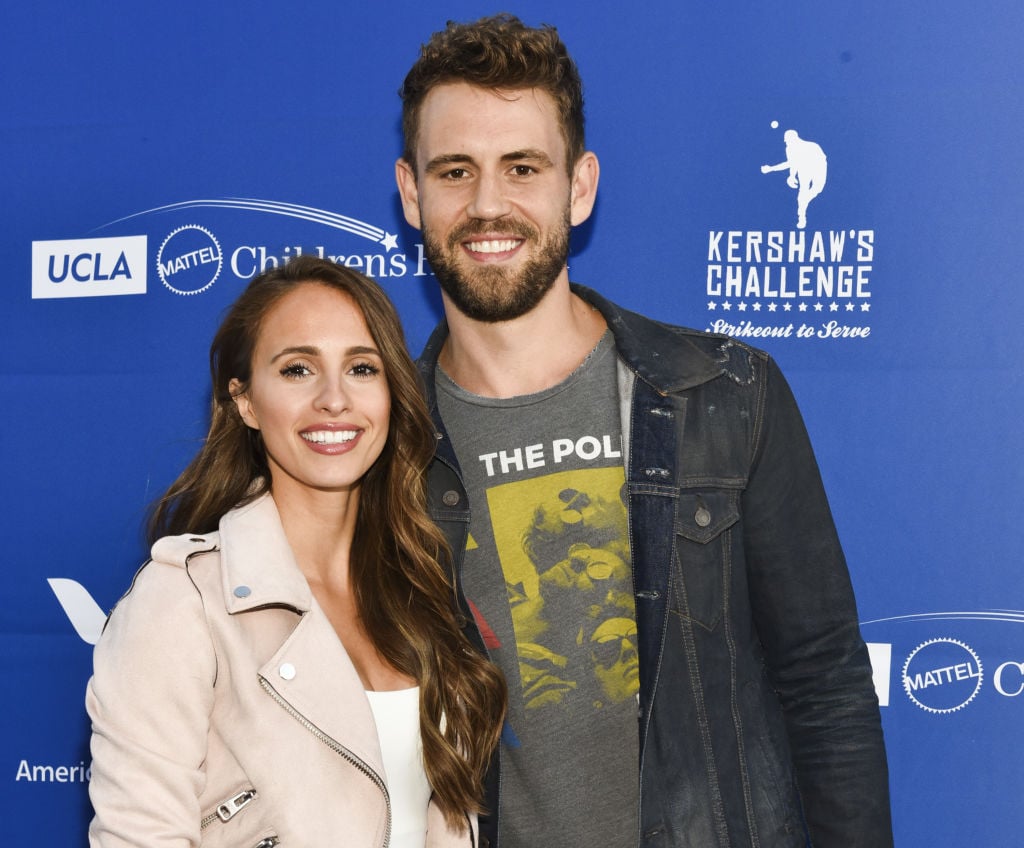 Viall's been in Weber's shoes. At the end of his season, he proposed to Vanessa Grimaldi — but they couldn't make things work. Grimaldi shared on the Let's Talk About It podcast that she didn't even want to get engaged on the show, but the pressure of The Bachelor was too great.
"I didn't want to get engaged. They didn't air this," Grimaldi stated. "I had a conversation with him, and I said, 'Listen, wouldn't it be better if we just date outside of the show and then get engaged? Because that'd be more meaningful. We'd get to know each other.'" Unfortunately, Viall wanted the engagement — though their relationship ended just a few months later.
Viall mentioned his engagement during his podcast episode with Weber as well. "I was very much in love with Vanessa when I proposed to her," Viall stated. "There was immediate drama between us, and turmoil."
Viall said he can 'totally empathize' with Weber's decision to propose
Viall understands why Sluss was incredibly hurt by Weber's decision to propose. But he also told Weber during his podcast episode that he completely empathizes with his confusion regarding his proposal.
"The only difference between you and I in this situation is there was no one else that I had feelings for," Viall told Weber. "I tried to muscle it through. … You had this situation with Madison. I can't imagine if I had that situation, having faced the immediate problems that Vanessa and I had, what my actions might've been."
"I totally empathize with what you were thinking with Hannah Ann," Viall added. And he then noted that while Sluss was "the victim" of the situation, he doesn't hold any hard feelings against Weber for what occurred.
Given what Viall shared, it's clear he's done some serious thinking about his relationship with Grimaldi and how it all went down. We're hoping Weber can take some of his perspectives to heart so he can be a better partner in the future.
Check out Showbiz Cheat Sheet on Facebook!