'The Bachelor': Nick Viall Thinks Peter Weber Has 'Integrity' and Is 'Willing to Own His Mistakes'
Peter Weber's Bachelor season was one of the messiest yet. We know he proposed to Hannah Ann Sluss at the end despite still having feelings for Madison Prewett — and of course, it backfired. Sluss and Weber couldn't make their relationship work in the end. And while Weber attempted to reconnect with Prewett, they decided to part ways just days after the live After the Final Rose ceremony.
Weber recently went on former-Bachelor Nick Viall's podcast, The Viall Files, to talk about life after the show and his various breakups. While many have condemned Weber for his choices, it seems Viall holds no ill-will. In fact, he thinks Weber's actually been quite responsible.
Peter Weber got a ton of flack for how he treated Hannah Ann Sluss on 'The Bachelor'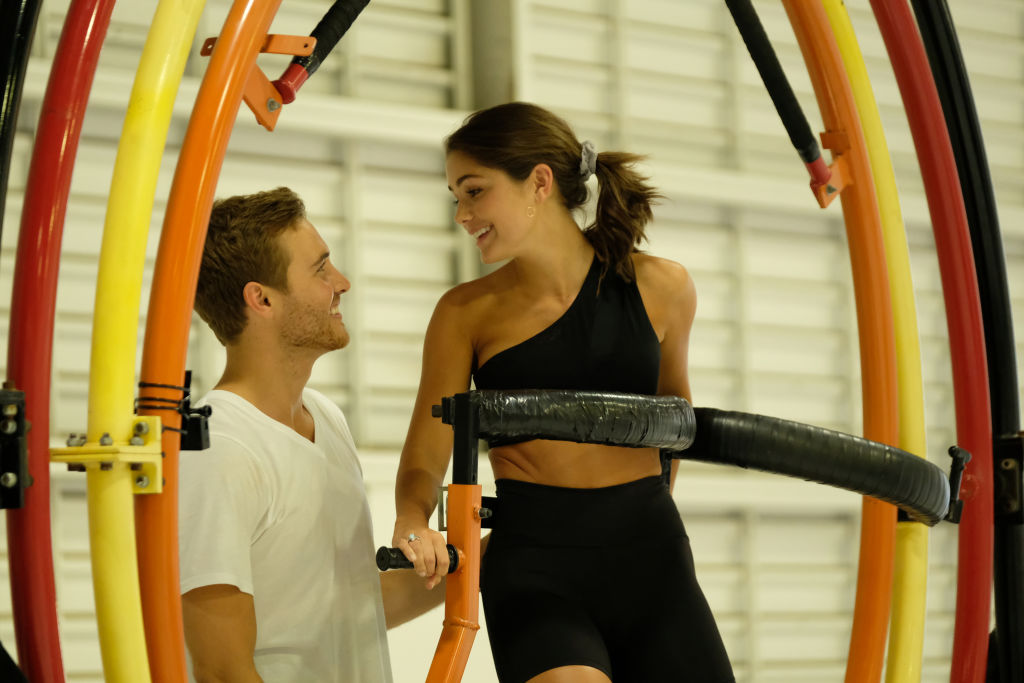 Sluss adored Weber, and she gleefully said "yes" to his proposal when the show neared its end. Unfortunately, there were other factors at play. It seems Weber truly loved Prewett and couldn't stop thinking about that relationship during his engagement. And he also spoke with ex Hannah Brown while with Sluss, which caused much concern for Sluss in her relationship.
Sluss has publicly roasted Weber on one more than one occasion, as she felt blindsided by his lingering feelings for Prewett and his desire to reconnect with Brown. And it seems many fans were on Sluss's side as well.
"Proposing to Hannah Ann when you were so undecided and in love with another girl at the same time was so wrong and sleeping with her and Victoria F If you were planning to pick Madison wasn't fair to her either," one of Weber's Instagram followers noted.
"All I saw through your season was poor choices and indecision," another added.
Weber admits he made plenty of mistakes
Weber fully admits he hurt Sluss greatly. While he never intended to betray her trust in such a way, he told Nick Viall on The Viall Files podcast that he felt confused and conflicted in his engagement. And this isn't the first time that Weber admitted fault. He told Us Weekly early in 2020 that he made serious mistakes, but he doesn't have any regrets.
"I made mistakes for sure. There's no doubt about that," Weber admitted. "I was really lucky that a lot of the women were so patient with me and they showed me a lot of grace throughout it because I'm not perfect at all — not even close. So I wouldn't say regrets, but some mistakes."
"One of the hardest things of the entire season was saying bye to relationships because that's why I applied," he added. "But again, I don't necessarily regret that because that was just wearing my heart on my sleeve."
Nick Viall says Weber has 'integrity' despite it all
Despite all of the mistakes Weber made, it seems Viall still has a lot of compassion for the situation at hand. While Weber spoke on The Viall Files podcast, they both talked about how unique and difficult The Bachelor really is. And Viall mentioned that he believes Weber has a lot of "integrity."
"I know I've been a supporter of you. I just want to point out, even to the people listening, I've talked to Peter on my podcast … I've talked to Peter offline. This guy's never complained to me about the show, about producers, about anything," Viall noted. "Peter's made mistakes, and he's been criticized for them, and he's opened himself up. … And to me, that says a lot more about someone and their integrity."
"Even offline, you've never b*tched to me about anyone else," Viall told Weber. "That shows someone — again, not perfect — is willing to own his own mistakes, and in the long run I think you're a better person for it."
It looks like Viall will be a fan of Weber from here on out. As for fans, we're not sure if they'll change their tune.
Check out Showbiz Cheat Sheet on Facebook!