'The Bachelor': Peter Weber Couldn't Promise Hannah Ann Sluss' Father That He'd Remain Single Right After His Broken Engagement
Hannah Ann Sluss from 'The Bachelor' said her father reached out to Peter Weber post-breakup to ask if Weber would be pursuing other women.
It's hard to keep track of everything that's occurred since Peter Weber's season of The Bachelor ended. We know he proposed to Hannah Ann Sluss on the show, and she was excited to spend the rest of her life with the man of her dreams. But that went downhill fast. Weber couldn't get Madison Prewett off of his mind despite the fact that she willingly left the show prior to the finale rose ceremony. And it seems he may have had some lingering feelings for ex Hannah Brown as well.
We know Sluss and Weber are no longer together. And Sluss has since spoken out about the betrayal she felt and everything that went down that fans didn't get to see. She spoke to ex-Bachelor Nick Viall about the breakup via his podcast, The Viall Files, too. And she noted that when her father asked Weber if he was planning on pursuing other women right after his failed engagement, Weber couldn't give a straight answer.
Hannah Ann Sluss said everything was downhill with Peter Weber since January 2020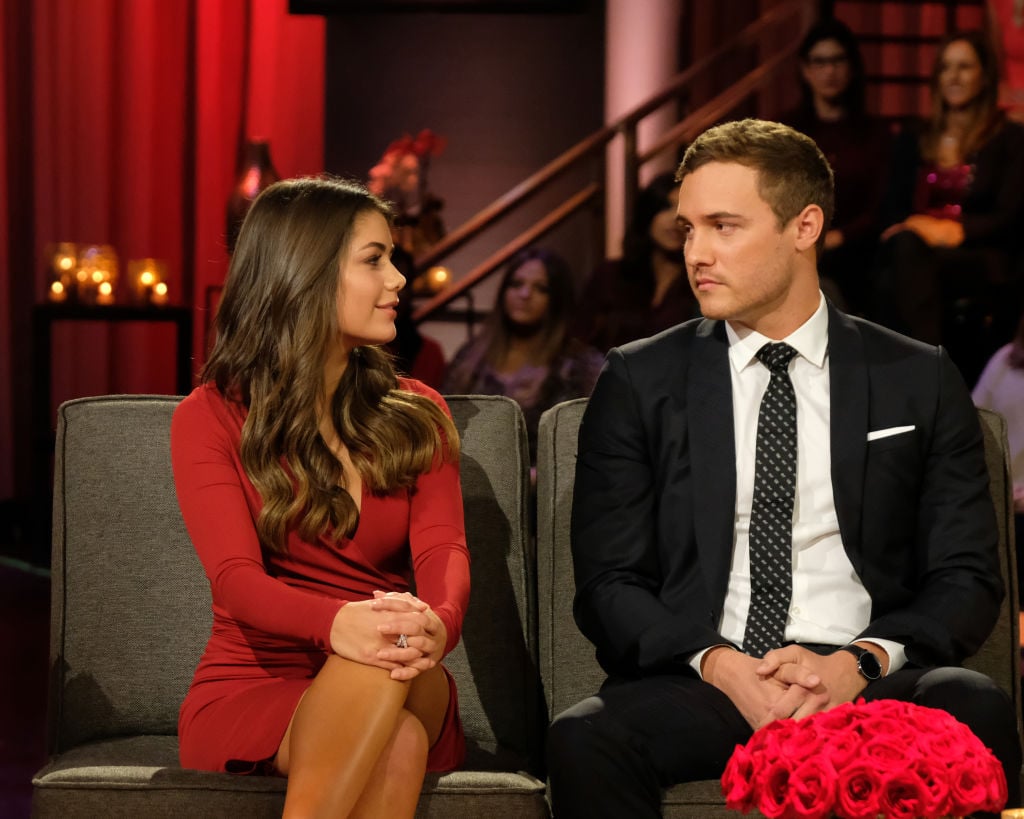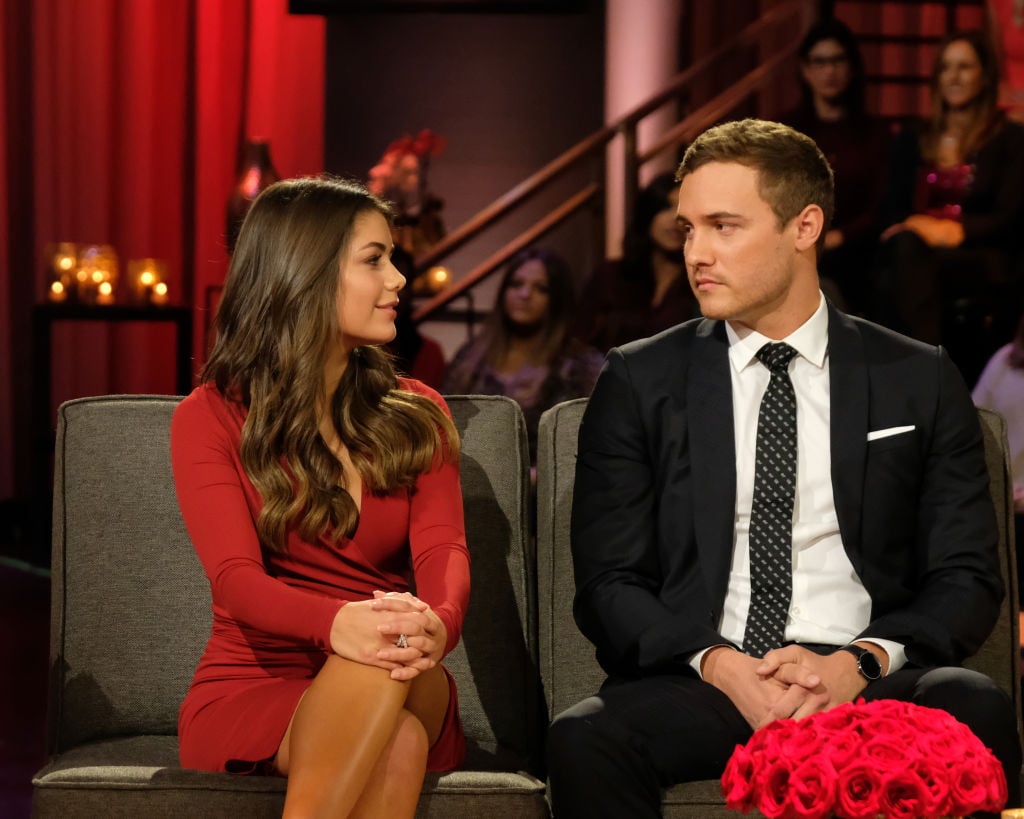 Right after Weber put a ring on Sluss' finger, their relationship went into a severe decline. Sluss talked to the Bachelor Happy Hour podcast about what went down, and it seems by January 2020, she could feel her engagement slipping through her fingers. And she definitely didn't realize her breakup was going to happen on-camera.
"I knew it was going to be a tough conversation. And we both even said we will move past this, we will overcome this as a couple," Sluss told the Bachelor Happy Hour podcast. "Through text messages and voicemails, I trusted his word."
Sluss noted that she later realized that Weber still wasn't over Prewett, and he also wanted to reconnect with Brown for "closure."
"Gosh, I was miserable with him," she told the podcast. "Once January started because of the whole wishy-washy-ness started. And I was just like, 'I need someone who knows who they are, who knows what they want, who's not going to be with someone just because their mom told them to.'"
Rumor has it Weber is now romantically involved with Kelley Flanagan
While Sluss publicly aired her grievances during the After the Final Rose live finale, it didn't end there for Weber. He felt he betrayed Sluss — but he still attempted to reconnect with Prewett. Prewett joined him on stage, and the two seemed to be working through their feelings despite Weber's mother's outcry against the young woman. Now, we know Prewett and Weber called everything off — but it seems Weber isn't giving up on all the women on his season just yet.
As of March 2020, Weber was spotted getting flirty with contestant Kelley Flanagan. Flanagan and Weber met prior to The Bachelor, and she joined the cast. While she didn't win his heart on the show, photos reveal Weber tossing her off his shoulder playfully when they last hung out. And it seems even host Chris Harrison is supportive of their possible romance.
Sluss said her father questioned Weber on whether he'd stay single post-breakup
Sluss' family had a relationship with Weber, too, of course. When talking to The Viall Files podcast, Sluss revealed that her father even asked Weber prior to the live finale if he was planning on pursuing romantic relations with any other women right after his split.
"After we broke up, my dad reached out to Peter. … My parents were like, 'where do we go from here?'" So my dad reached out to Peter just wanting to know if he was going to be single or not after the final rose," Sluss noted. "And Peter said, basically was saying that he couldn't answer that."
Sluss noted that her father wanted to protect her and know ahead of time if Weber was planning on getting back together with someone else. "It was never very clear to me that we broke up because of Madison," Sluss added. "He told my family 'he's processing his emotions,' he said tidbits here and there, but like, it was so downplayed and wishy-washy."
Sluss is quite perceptive, so she knew something was amiss. And now, she's freed from the misery of that relationship — and we're loving her candid responses and strength through everything she's been through.
Check out Showbiz Cheat Sheet on Facebook!