'The Bachelor': Peter Weber Felt 'Deceived' Watching The Drama Back
There has been a lot of debate over Peter Weber and his season of The Bachelor. "Drama" is the perfect keyword for the season, but it's more than that. Between the women's personalities and the hate online, this has just been an exhausting past few weeks. How does Weber feel watching it back? He definitely agrees that the different point of view has changed his feelings about certain situations.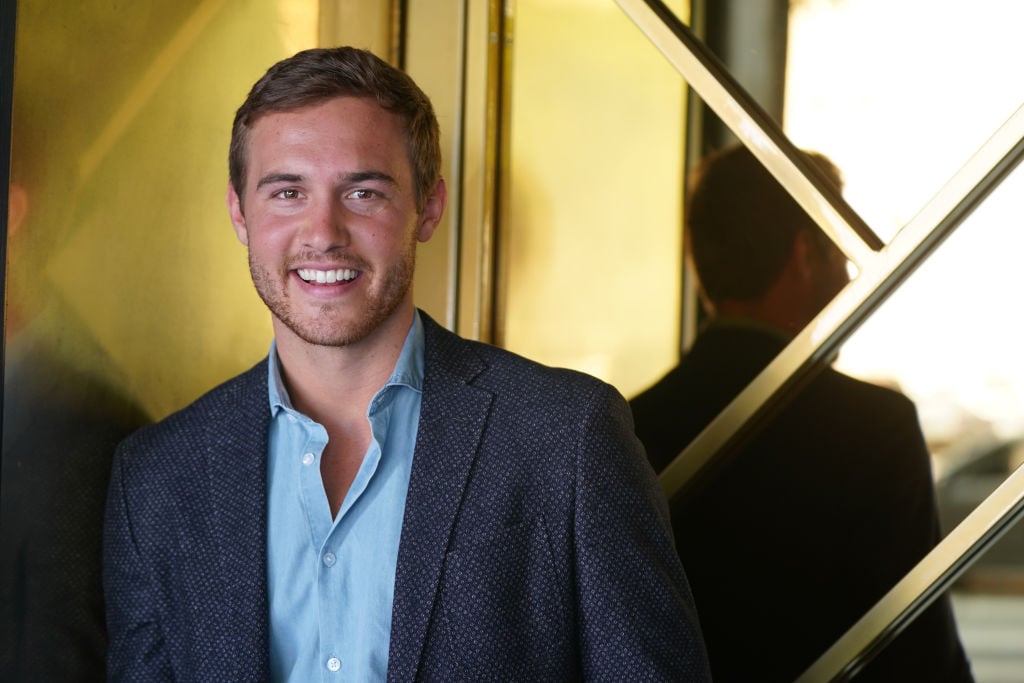 Weber thinks online hate has "overwhelmed" the conversation around 'The Bachelor'
In an appearance on Entertainment Tonight's Roses and Rosé, hosted by Lauren Zima, Weber was candid about the hate that's followed a lot of people involved with the show. "I feel like so many of us have been under attack with the show. I don't understand why in recent seasons there's been so much hate kind of coming on," he said. "That kind of saddens me." 
Weber was frustrated when he touched on what the main purpose of the show is. "This is truly about trying to hopefully have an amazing love story and it's just being overcome and overwhelmed right now with this insane drama and all this hate and it sucks." Zima then noted that he was a little down about it, too. 
This is a contrast to Weber on the show, who had no idea what was going on behind the scenes when he wasn't around the girls. Which, of course, has been the main cause of all the drama. Like when Kelsey accused Hannah Ann of stealing her special champagne to Tammy going to Peter twice to talk about two other contestants, Kelsey and Mykenna. 
It's "tough" watching the show and Weber feels a little deceived by the drama on screen
Weber agreed with Zima that he was a bit bummed about it all. "It's tough watching it, it is," he said. "And again, there's a lot of stuff I didn't know. I knew that as I was filming that I only had my interaction with each of the women, that's all I could go off of but it's tough."
At first, Weber didn't want to use the word "deceived" when describing his feelings on the show. But then when Zima brought it up again, he did agree he was "a little bit" duped by how bad the drama had gotten. "I get that people can be dramatic and people can be catty sometimes, but I didn't know it was necessarily to that extent," Peter admitted. 
However, Weber understands the criticism revolving around him
Weber has received his fair share of criticism for how he's handled the season, but he doesn't like it when people say he was rewarding the drama. "I can understand being indecisive because dating 30 women is not easy and that will never be easy and no one is prepared for that," he said. "So, I totally give myself grace for being indecisive in a moment that's so confusing and so tough and it's kind of rushed. You have deadlines, you have to let go of people, and that I'm okay with," he said. 
The drama has been a focal point of the season, but with most of the women involved in fights gone (Sydney, Alayah, Mykenna, Tammy), maybe it will go back to focusing on the women's growing feelings for the pilot. Then again, it's The Bachelor, so maybe not.