The Bachelor': Producers Are in Talks With Rachel Lindsay After She Called the Franchise out for Its Lack of Diversity
Rachel Lindsay has earned her spot as one of the most outspoken leads in the history of The Bachelorette. As the only black lead in its history, the franchise often looks to her to speak on racial issues that arise during the show. And while Lindsay did not sign up to be the token spokesperson for all racial issues, she has never backed down from discussing what matters.
As the conversation around racial equality and social justice has been moved to the forefront around the world, Lindsay has become more outspoken about the lack of diversity in the franchise. And now, Bachelor execs are listening.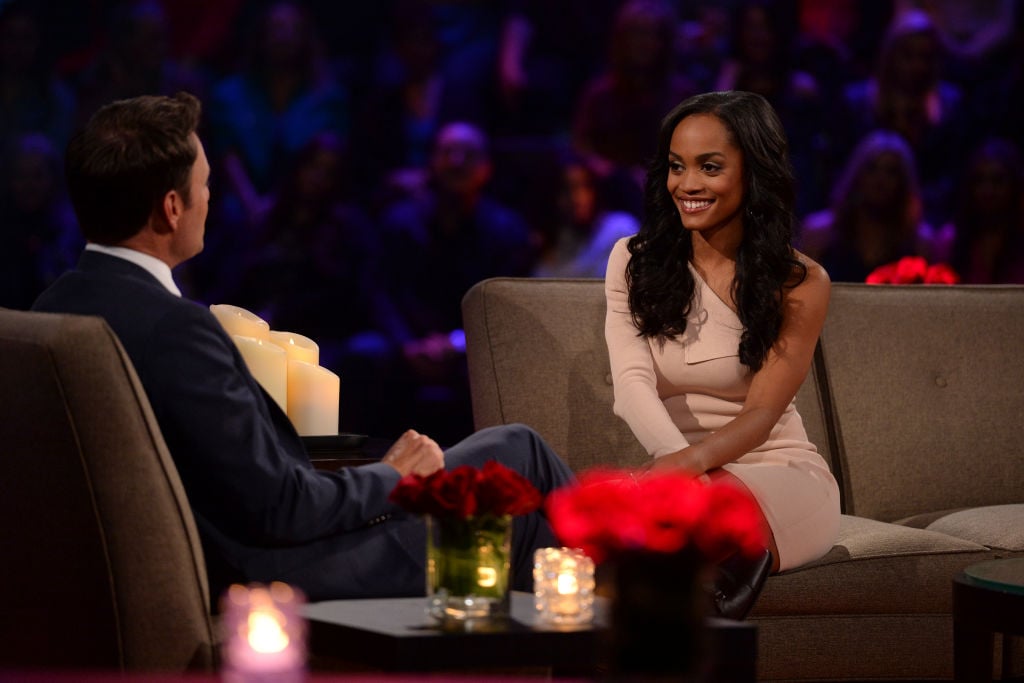 Rachel calls 'The Bachelor' out
In a recent interview with AfterBuzz, Lindsay shared her feelings on the lack of diversity within the franchise.
"In 40 seasons of [The Bachelor], you've had one black lead," she said. "We are on 45 presidents. And in 45 presidents there's been one black president. You are almost on par to say you're more likely to become the president of the United States than you are a black lead in this franchise. That's insane. That's ridiculous."
She did admit that her season of The Bachelorette had relatively low ratings compared to some of the other seasons, but said that production doesn't really try to appeal to black audiences at all.
"That's very frustrating for me, and if we're going around talking about 'black lives matter,' and what's important… well then let's talk about systemic change when it comes to The Bachelor franchise."
And if things don't change, Lindsay is thinking of leaving the franchise.
"It's been asked of me, will I continue in this franchise if it continues in this way," she said. "I can't. I have to see some type of change. It's ridiculous. It's embarrassing. At this point, it's embarrassing to be affiliated with it."
'Bachelor' production responds
Since Lindsay made such a bold statement about potentially leaving the franchise, Bachelor execs have been paying attention.
"They agree with me," Linsday told HollywoodLife. "They're pretty much saying, 'I hear you. We see you. We recognize that change needs to be made and they make it seem as if there will be steps taken."
She recently published a blog post of action steps that the network can take to make the show more diverse.
"I think I lost all hope when it wasn't Mike Johnson," she said of the producers overlooking Johnson for the role of the Bachelor. "And I thought, well, we're never gonna get it at this point. I mean, he checked all the boxes. So I do feel like my blog sparked some attention, and I'm hoping to put a voice behind it. And I am getting the attention of producers. I have had executive producers reach out to me since the blog."
Lindsay hopes that soon the show will cast leads of a variety of races.
"I'd like for them to cast more leads of color," she told the outlet. "And I say Black because I'm Black. But I don't want to stop there. Asian, Indian, Middle East, or whatever it may be, just to diversify what the leads look like."