'The Bachelor': Rachael Kirkconnell is Getting Support From Serena Pitt and Pieper James
Matt James' season of The Bachelor has finally come to an end, and it took an uncomfortable turn. Rachael Kirkconnell was one of the finalists on the show, and fans finally got to find out if Matt chose her in the end. Unfortunately, the After the Final Rose ceremony revealed a lot about Rachael's past — but she's now getting support from other stars this season, like Serena Pitt and Pieper James.
[Spoiler alert: Spoilers ahead for Matt James' ending of The Bachelor.]
Are 'The Bachelor' Matt James and Rachael Kirkconnell still together?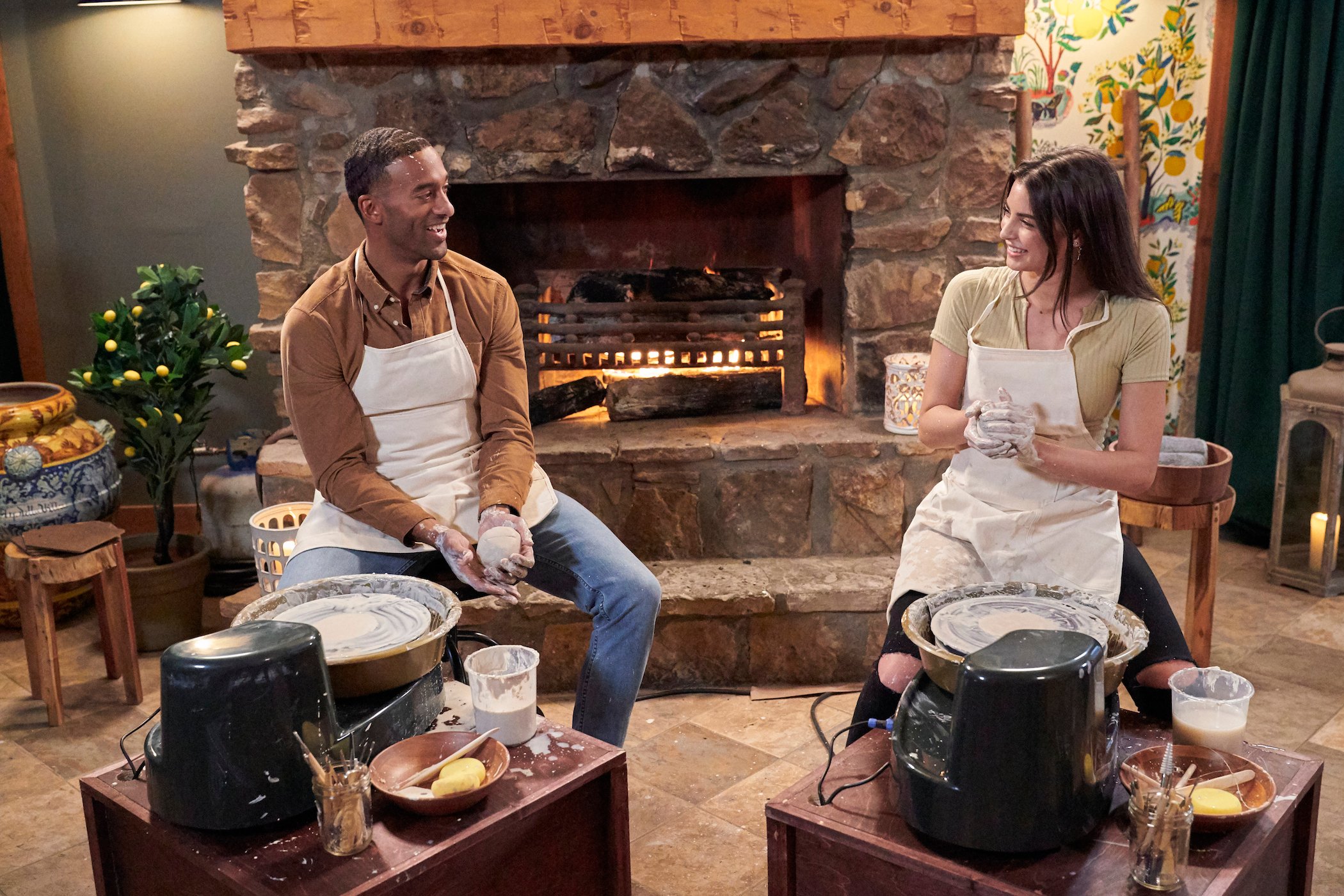 RELATED: 'The Bachelor': Matt James Wants 'Real and Institutional Change' Amid Rachael Kirkconnell and Chris Harrison Controversies
Matt James had a tough choice to make at the end of The Bachelor. While he adored Michelle Young, he didn't feel as strongly in love with her as he felt with Rachael Kirkconnell. Thus, he chose Rachael — but that was far from the end of their love story. Matt noted he didn't feel like a proposal felt right at the time, so he didn't get down on one knee. And their relationship got even more real off the show.
Photos from years past resurfaced showing Rachael attending an old South-themed Antebellum party. Not only that, but she also appeared to like photos of her friends posing in front of a Confederate flag. After getting slammed by the public, Chris Harrison attempted to defend Rachael, which later caused him to step aside from the franchise. And it was revealed during the After the Final Rose ceremony that Matt and Rachael split over Rachael's controversies.
"When I questioned our relationship, it was in the context of you not fully understanding my blackness and what it means to be a Black man in America," Matt explained to Rachael, according to Yahoo. "It broke my heart, because this is the last conversation I thought we'd be having. I didn't sign up to have this conversation."
How is Rachael Kirkconnell doing now? She's getting support from others
So, how is Rachael doing now in the wake of her public breakup from Matt James? It seems she's putting in the work and keeping her fans updated on how she's educating herself.
After AFTR aired and now that this season of The Bachelor is all said and done, she posted to her Instagram about what she's learned.
"Just when you think you found your way, life throws you onto a new path," she captioned her Instagram post on March 15. "It's unpredictable, unexplainable, and things might not go the way you hoped for. While I certainly wish things turned out differently, I also believe there is a reason for everything."
The comments show Rachael getting a lot of support from some of her fellow stars, too. Serena, a fan favorite, commented, "Rachie," with a heart emoji. 
Pieper, another favorite, also left a positive comment. "Cheers to change," she wrote.
Jessenia Cruz, another contestant on Matt's season, also commented, as did MJ Snyder and Mari Pepin.
"Proud of you for having important conversations and the progress you're making!" Mari added.
What happened to Serena Pitt on 'The Bachelor'? Has she said anything about the controversy?
Serena seemed like a frontrunner on Matt James' Bachelor season. But, during hometowns week, she realized Matt wasn't the one for her. She decided to leave on her own accord, leaving Matt heartbroken. While on the Women Tell All, she reconnected with Matt and pondered on her decision, as she knows she still cares for him, but the two remain apart.
So, has Serena made any comments about the Rachael debacle? It doesn't look like she has. On March 3, she posted about the Women Tell All to Instagram. Since then, she's made other posts, but nothing about what's gone on with the franchise.
Rachael's commented on Serena's posts, though, proving they're friends. "Perfect lil lady," Rachael commented on a photo of Serena on March 13.
We're hoping to see more of Serena in the future. As for Rachael, we'll be interested to see if she can learn from recent behaviors and move forward with grace.
Check out Showbiz Cheat Sheet on Facebook!