'The Bachelor' Spoilers: Reality Steve Reveals [SPOILER] Tells Clayton She Isn't in Love
The Bachelor spoilers from Reality Steve regarding Clayton Echard's finale are finally here. Fans expect a wild finale given everything that happened with Susie Evans during Fantasy Suites week. Now, Reality Steve's spoilers confirm one of the final women gets to the end and tells Clayton she doesn't love him after all's said and done. Here's what allegedly goes down.
[Spoiler alert: The Bachelor spoilers ahead regarding the finale.]
Does Susie win 'The Bachelor'? New spoilers reveal more about the finale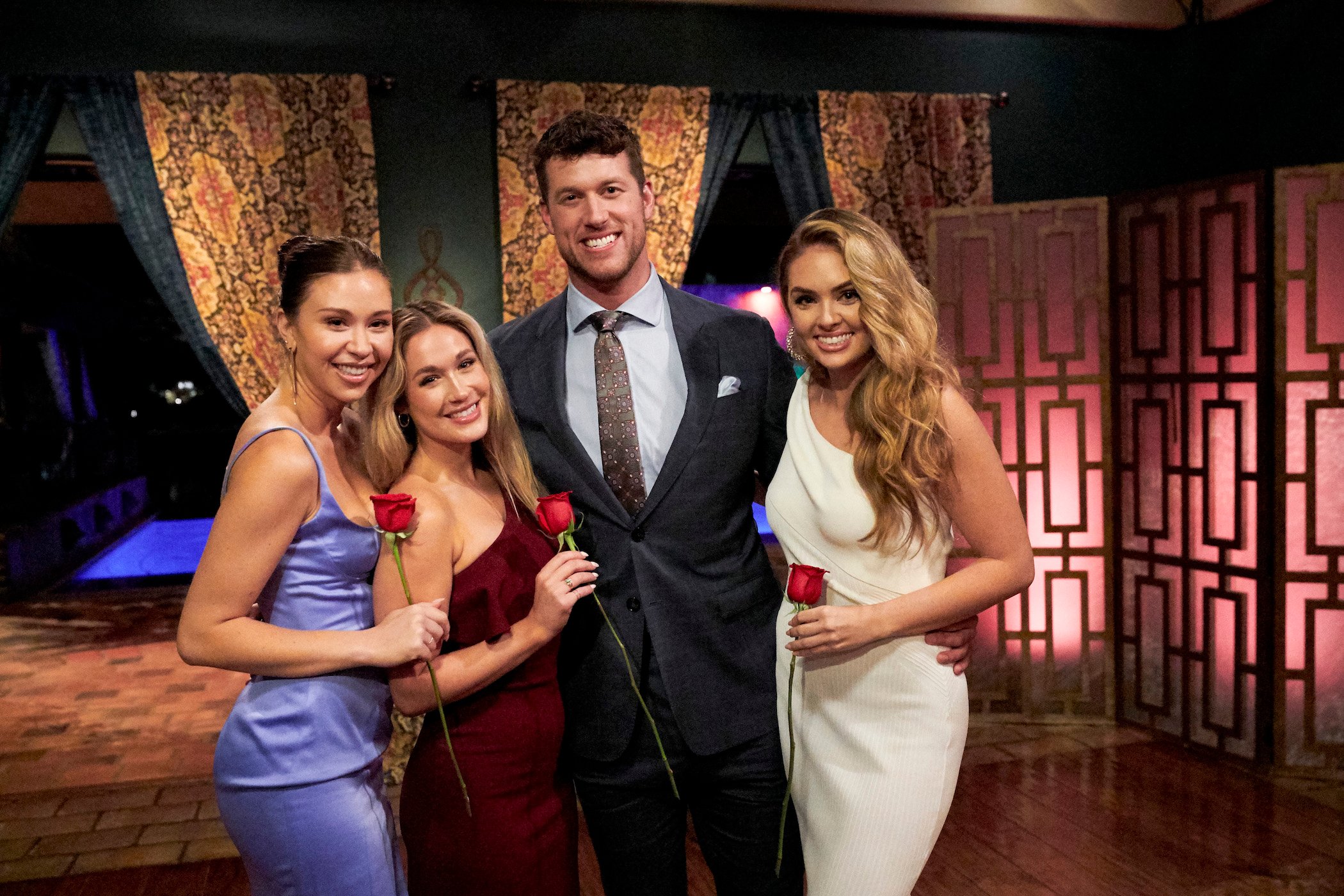 The Bachelor spoilers from Reality Steve earlier in the season noted major drama was ahead between Susie Evans and Clayton Echard. During Fantasy Suites week, Susie had the last date. By that point, Clayton had been intimate with both of the other women, Rachel Recchia and Gabby Windey. Susie then told Clayton that it would be "impossible" to move forward with an engagement if he'd been intimate with the other women. After a difficult and upsetting conversation, she leaves.
Reality Steve's spoilers note she returns. After giving roses to both Rachel and Gabby, he finds Susie again and asks her to rejoin the group — and she allegedly agrees to do so. After much consideration, Clayton ultimately decides he loves Susie the most of all the women, and he allegedly picks her at the end.
'The Bachelor' spoilers: Reality Steve reveals Susie tells Clayton she isn't in love
Reality Steve's new Bachelor spoilers reveal a shocking end. According to the spoiler guru, Clayton sends Rachel and Gabby packing, and he chooses Susie in the end despite their rough conversation during Fantasy Suites week. When Clayton chooses Susie in the end, he has a ring picked out — but he doesn't get to propose. He tells her he's in love with her, and she tells him she isn't in love with him.
"Clayton did tell Susie he was in love with her," Reality Steve reports. "Susie tells Clayton in return that she is NOT in love with him, and she walks away. Clayton leaves Iceland single."
Some fans believe Clayton isn't single in the aftermath of everything that went down during the finale. And while Clayton allegedly leaves Iceland a single man, it seems the real finale happens during "After the Final Rose." Brandon Jones, Clayton's friend from Michelle Young's season of The Bachelorette, also alluded something big will happen during "After the Final Rose."
"Clayton is going to hate me for this, but I know all the details now and you guys are all so wrong," Brandon told his Instagram followers, Reddit. "Just wait 'til 'AFR.'"
Clayton thought Susie was gunning to become the next lead for 'The Bachelorette'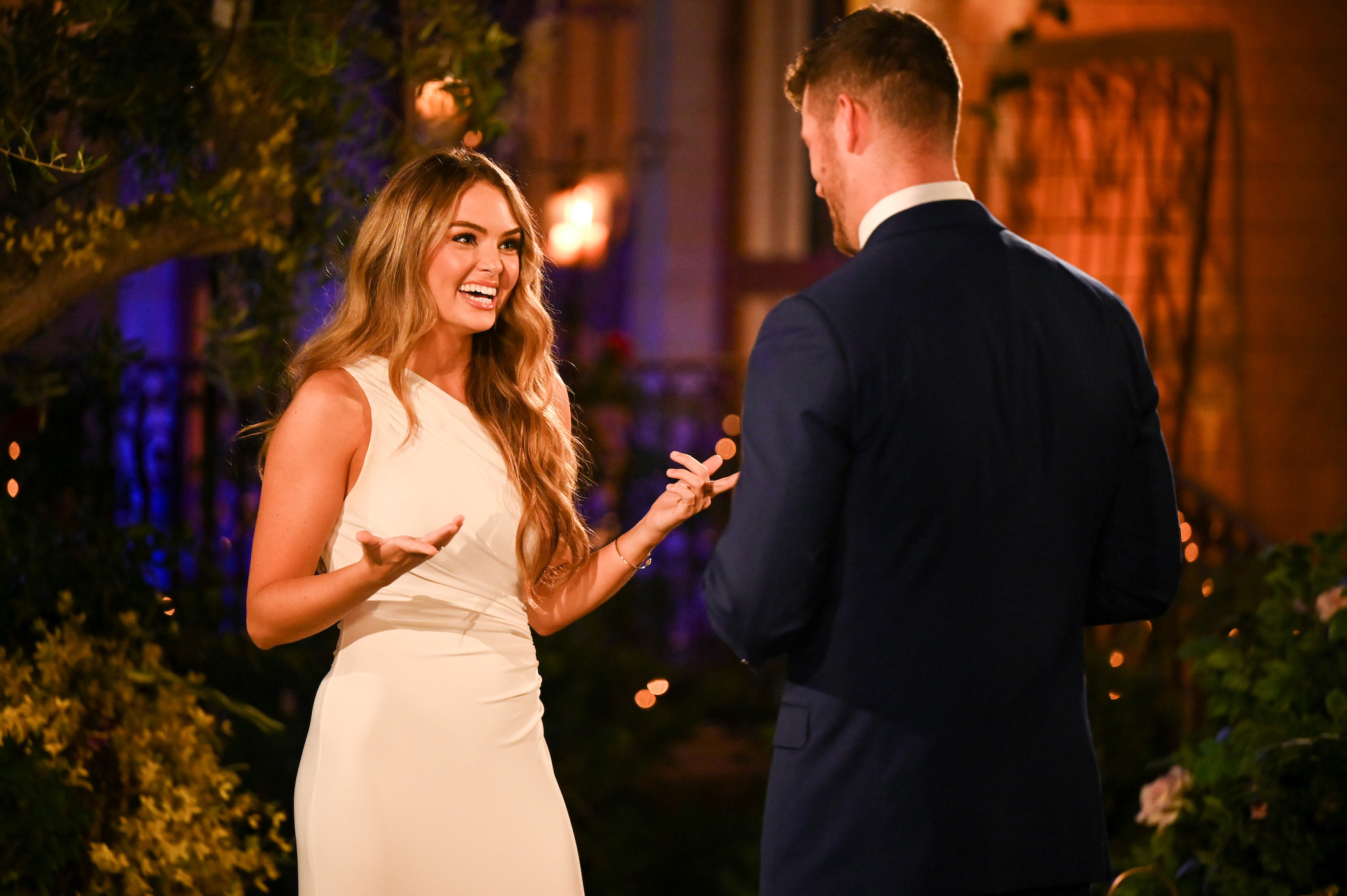 After reading The Bachelor spoilers, we'll be interested to see what Clayton thinks of Susie after everything that occurred. Screen Rant reports Clayton explained how he felt when Susie initially told him she didn't want to continue on. He noted he thought she might be gunning to become the lead of The Bachelorette.
Clayton spoke to numerous podcasts about these feelings. He described the breakup as putting him in "a really dangerous headspace," where he thought she might not have pure intentions with him. Clayton then confirmed he no longer feels this way. But given the spoilers, we wonder if he again had those same feelings during his second rejection.
The Bachelor finale begins Monday, Mach 14, 2022, at 8 p.m. EST on ABC.
Check out Showbiz Cheat Sheet on Facebook!
RELATED: 'The Bachelor' Host Jesse Palmer Says He'd Never 'Allow' Himself to Love 3 Women