'The Bachelor': Reality Steve's Spoilers Are Likely Wrong About Clayton's Proposal
Reality Steve's spoilers state a never-before-seen ending is about to happen on Clayton's season of 'The Bachelor' -- but evidence doesn't support the claims.
Reality Steve is known for his spoilers about The Bachelor, and he had plenty to report about Clayton Echard's season. Clayton's Fantasy Suites with his final three women — Rachel Recchia, Susie Evans, and Gabby Windey — recently aired. And after the major drama with Susie, Reality Steve reported a shocking ending is coming. But fans think he's wrong, especially after a recent interview question Clayton answered.
[Spoiler alert: The Bachelor Fantasy Suites spoilers and speculation on the ending ahead.]
Does Susie come back on 'The Bachelor'? Reality Steve's spoilers state she does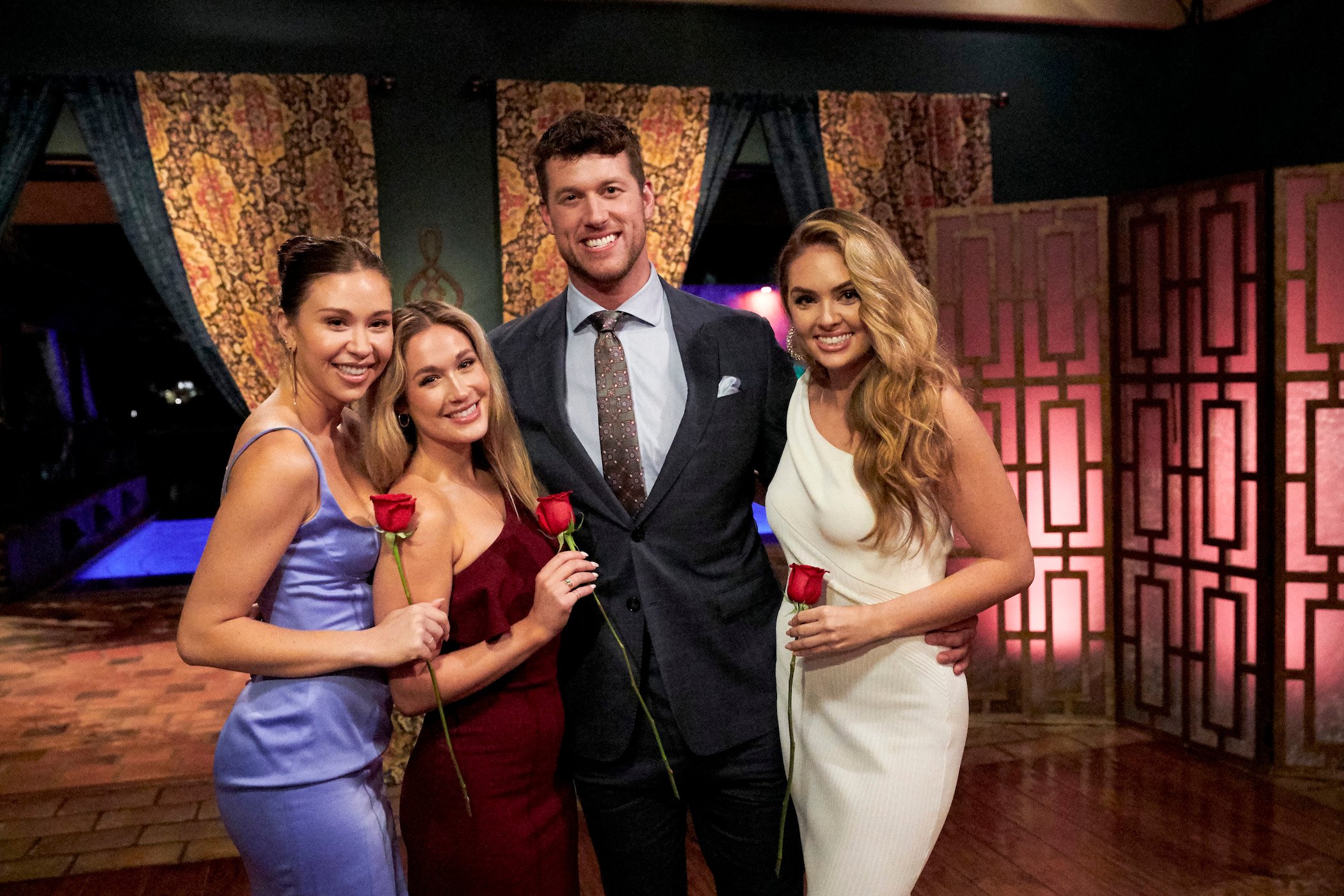 During The Bachelor Fantasy Suites week, Susie Evans sent a boundary with Clayton Echard — but it was too late. She had the final Fantasy Suites day, and when it came time for dinner, she told Clayton it'd be impossible to move forward with an engagement if he had been intimate with the other women. Clayton then told Susie he had been intimate with at least one other woman. He also said he would've proceeded with the Fantasy Suites differently had he known her ultimatum.
While speaking about the dates, Susie walked out. The couple then continued to argue about the situation until they both agreed it'd be best for both of them if she left. Susie then left the date in tears.
So, does Susie come back on The Bachelor after what occurred? Reality Steve's spoilers state she does. According to spoilers, Susie returns, Clayton proposes to her, and she rejects him.
"Not only did Susie not end up self-eliminating at the final three, but she also does something we've never seen in 45 previous seasons of the show: reject the lead's proposal," Reality Steve states.
Fans think Reality Steve's spoilers are wrong because of Clayton's statements he made about engagement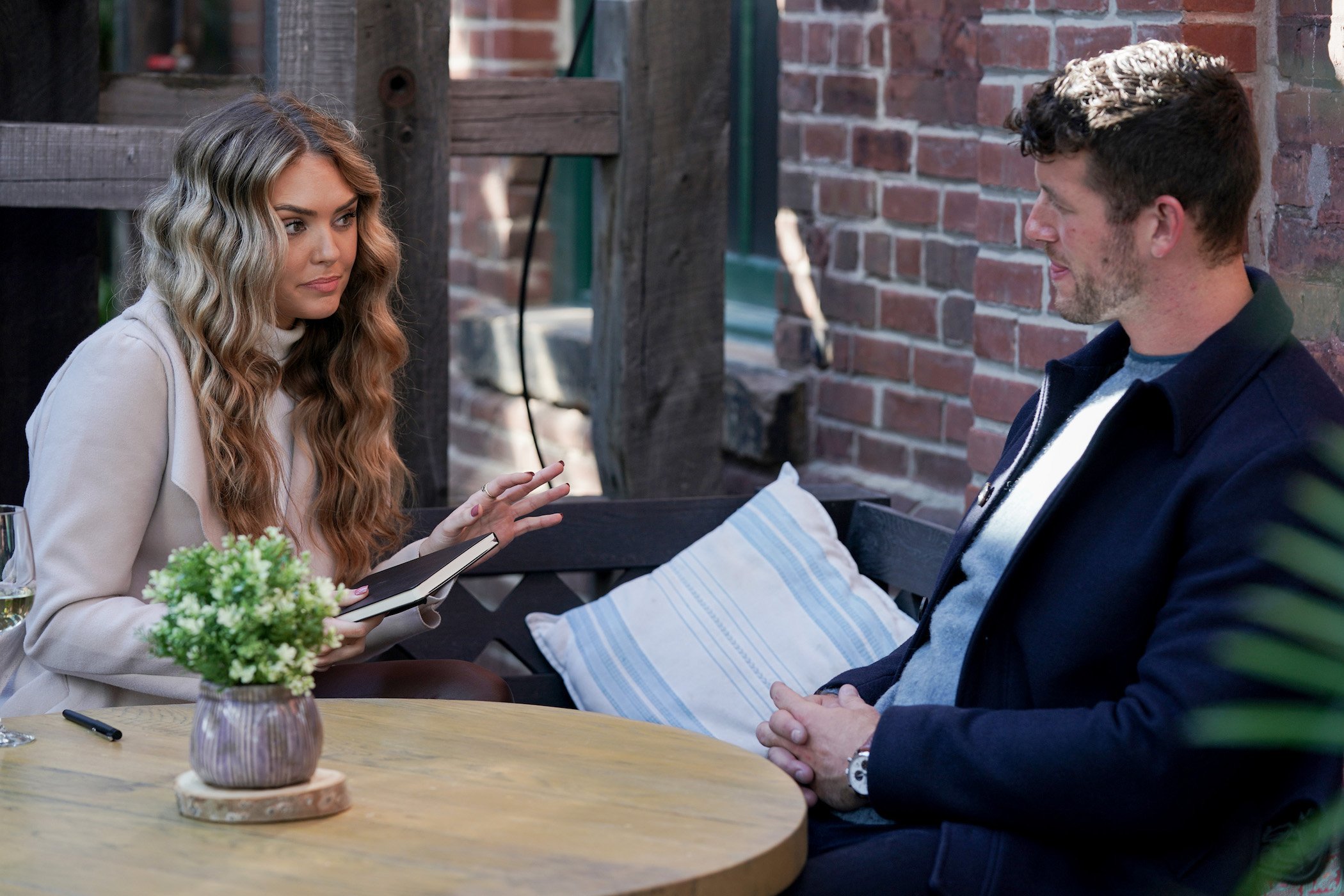 With Reality Steve's spoilers stating Susie returns to The Bachelor, fans can't wait to see what happens between Susie and Clayton in the end. But could the spoilers be wrong?
Fans suspect the spoilers aren't correct. While speaking to Kaitlyn Bristowe on her Off the Vine podcast, Clayton stated he wouldn't propose to any of the women without first getting physically intimate with them, as that's important to him in a relationship. He also stated if he didn't have sex with any of the women during Fantasy Suites, he would leave the show dating them without an engagement. Clayton didn't have sex with Susie. Given what Clayton stated, it's unlikely he proposes to her in the end.
"Do we think there's a possibility RS is right about the situation but not the person?" a fan on Reddit guessed. "Like, maybe Susie actually leaves and he proposes to Rachel/Gabby and they're the one to reject him."
"Honestly, as soon as I saw Susie in the car, I highly doubted RS," another fan stated. "I just can see no feasible way either of them could've been talked into Susie staying."
'The Bachelor' preview for the final rose doesn't include Susie
The latest preview for The Bachelor final rose ceremony doesn't show Susie — giving more credence to the idea that Reality Steve's spoilers are incorrect.
"I am in love with both of you," Clayton tells Rachel and Gabby during the final rose ceremony. "Whoever I pick, I love the most."
Rachel and Gabby are then seen crying. "How do you even say this out loud?" Rachel asks the camera in tears.
It's still unclear what happens with Clayton and his final two. But if Susie does return, as Reality Steve suspects, we'll be quite surprised.
Check out Showbiz Cheat Sheet on Facebook!