'The Bachelor' Season 27 Spoilers: Who's Eliminated Night 1?
ABC's The Bachelor Season 27 is finally here, and night one will set the stage for the rest of Zach Shallcross's exciting season. Zach is serious about finding the love of his life, and he doesn't want to waste any time getting to know the women. So, who's eliminated on the first night? Here are The Bachelor spoilers.
[Spoiler alert: The Bachelor Season 27 spoilers ahead regarding night 1 eliminations.]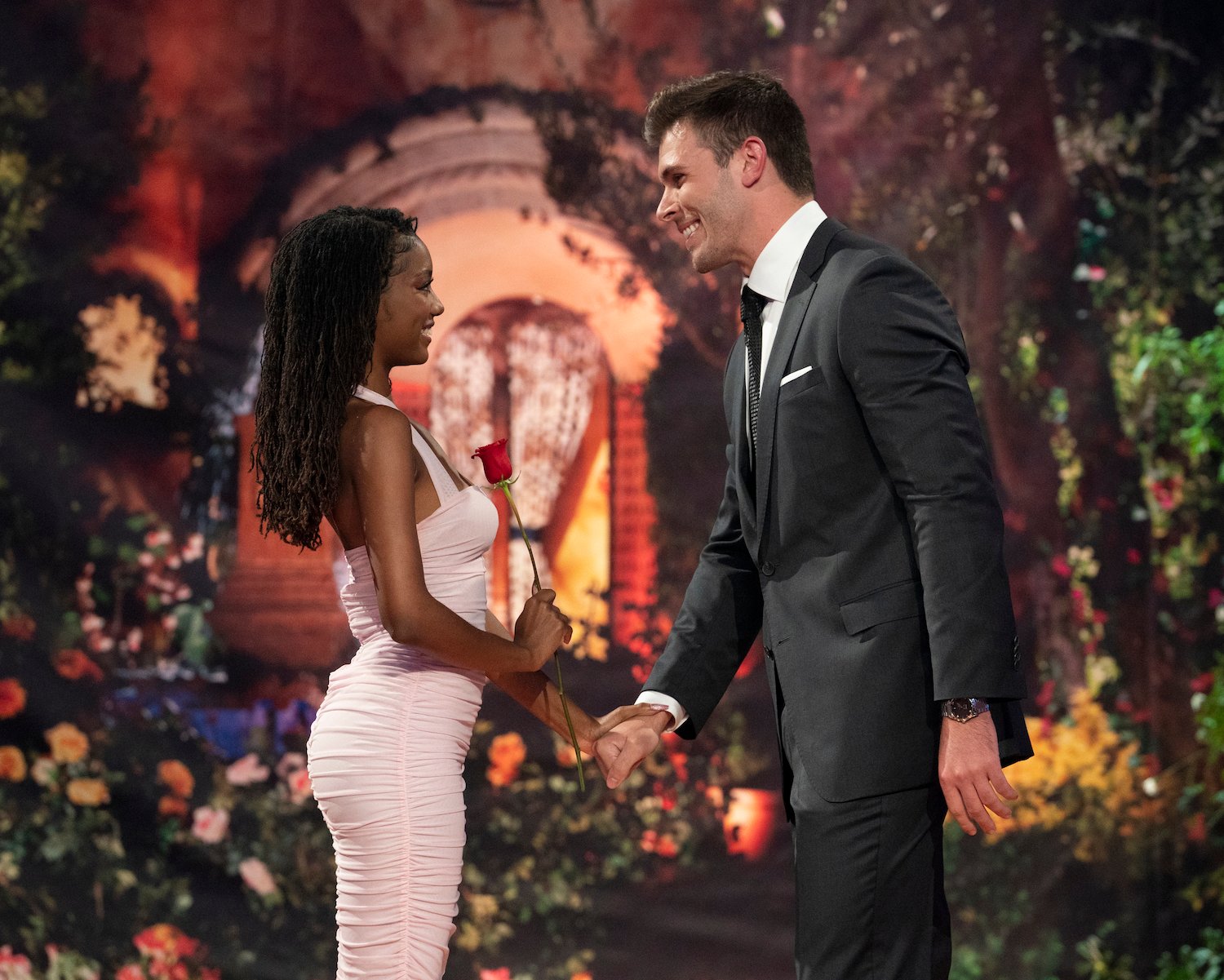 'The Bachelor' Season 27 spoilers: Who's eliminated night 1?
Zach Shallcross doesn't want a drama-filled season, but fans can still expect an eventful first night. According to The Bachelor Season 27 spoilers from Reality Steve, a record 10 women are eliminated on night one. This means more women in episodes 2 and 3 of the season can go on dates.
"First time in almost 15 years that 10 people got sent home on night one," Reality Steve posted. "Which meant that everyone got to be on a date in episodes 2 and 3. Usually, 2 or 3 people don't get dates in those episodes because they have too many left. But not this season."
So, who heads home on the first night of the season? Zach sent Cara Ammon, Holland Parsons, Lekha Ravi, Olivia Lewis, Olivia Miller, Becca Serrano, Sonia Sharma, Vanessa Dinh, and Viktoria Eichner home during the first rose ceremony. Madison Johnson is the 10th contestant who goes home. Reality Steve states some rumors suggest Madison leaves on her own accord, but the episode likely shows Zach sending her home as his choice.
Zach Shallcross talks about the 1 'rule' he had for himself on the first night
The Bachelor spoilers make it seem like Zach Shallcross is serious about finding the love of his life. During The Bachelorette Season 19, Zach self-eliminated after diving head-first into his relationship with Rachel Recchia. Now, heading into night one of The Bachelor Season 27, Zach has one rule for himself.
"I guess one rule was I wanted to meet and speak with all the women I can [with] whatever time allowed and can make work," he told Us Weekly. "That was most important to me. Regards to the kissing, sometimes you just had that connection and it's like, 'Who am I to deny that?' If it feels right, if it's forced, definitely not. But if it's natural and it's mutual, then hell, 'Why not?'"
Who receives the First Impression Rose?
The Bachelor Season 27 spoilers from Reality Steve state Greer Blitzer receives the First Impression Rose from Zach Shallcross.
Us Weekly reports Greer lives in New York City after relocating from Houston, Texas. She works in medical device sales and describes herself as a "hopeless romantic." During the chaos of the first night in season 27, Zach says Greer made him feel "relaxed," which might be why she received his first rose.
"Zach is the most genuine, emotionally intelligent, sweet soul," Greer says in the promo for the season. "All of us want a guy like that." Unfortunately, later in the promo, she's seen crying. Viewers will have to wait to find out why she sheds tears.
The Bachelor Season 27 premieres Monday, Jan. 23, 2023, at 8 p.m. ET on ABC.
For more on the entertainment world and exclusive interviews, subscribe to Showbiz Cheat Sheet's YouTube channel.