'The Bachelor': Senior Citizens Spin-Off Possibly Coming to Hulu
Fans of The Bachelor and The Bachelorette are excited to hear about what's to come with the franchise. We know Katie Thurston and Michelle Young are the next bachelorettes, and Bachelor in Paradise is upon us. Now, it looks like fans could be looking at a possible senior citizen spin-off of the show coming to Hulu. Here's what we know.
There's a possible senior citizens spin-off of 'The Bachelor' on its way
The Bachelor and The Bachelorette have proven their success time and time again. The format works the same way for each show — one man or woman is the lead, and contestants spend weeks getting to know them in the hopes they'll fall and love and get engaged in the end.
Now, fans want more. Many want to see a variety of ages and races on the show, as it's historically featured white leads and a young cast. It looks like we might get exactly what we're asking for, as Rob Mills was recently promoted to be Disney TV's Executive Vice President of Unscripted and Alternative Entertainment. He'll be overseeing unscripted television for Hulu, Yahoo reports, and he has some ideas for The Bachelor franchise.
"Hulu is an exciting possibility," Mills told Deadline. "You can certainly experiment with all sorts of different long form Bachelor programming. You're not hamstrung by running time or even standards. It's definitely exciting. I think it's early, but it's certainly not something that we're not thinking of."
As for the senior citizen idea, Mills thinks the idea could be a hit. The idea started last year when ABC was looking for contestants over 65. "These people have great stories to tell," Mills added. "That feels that's a home run idea if we get it right."
Who is the oldest bachelor or bachelorette?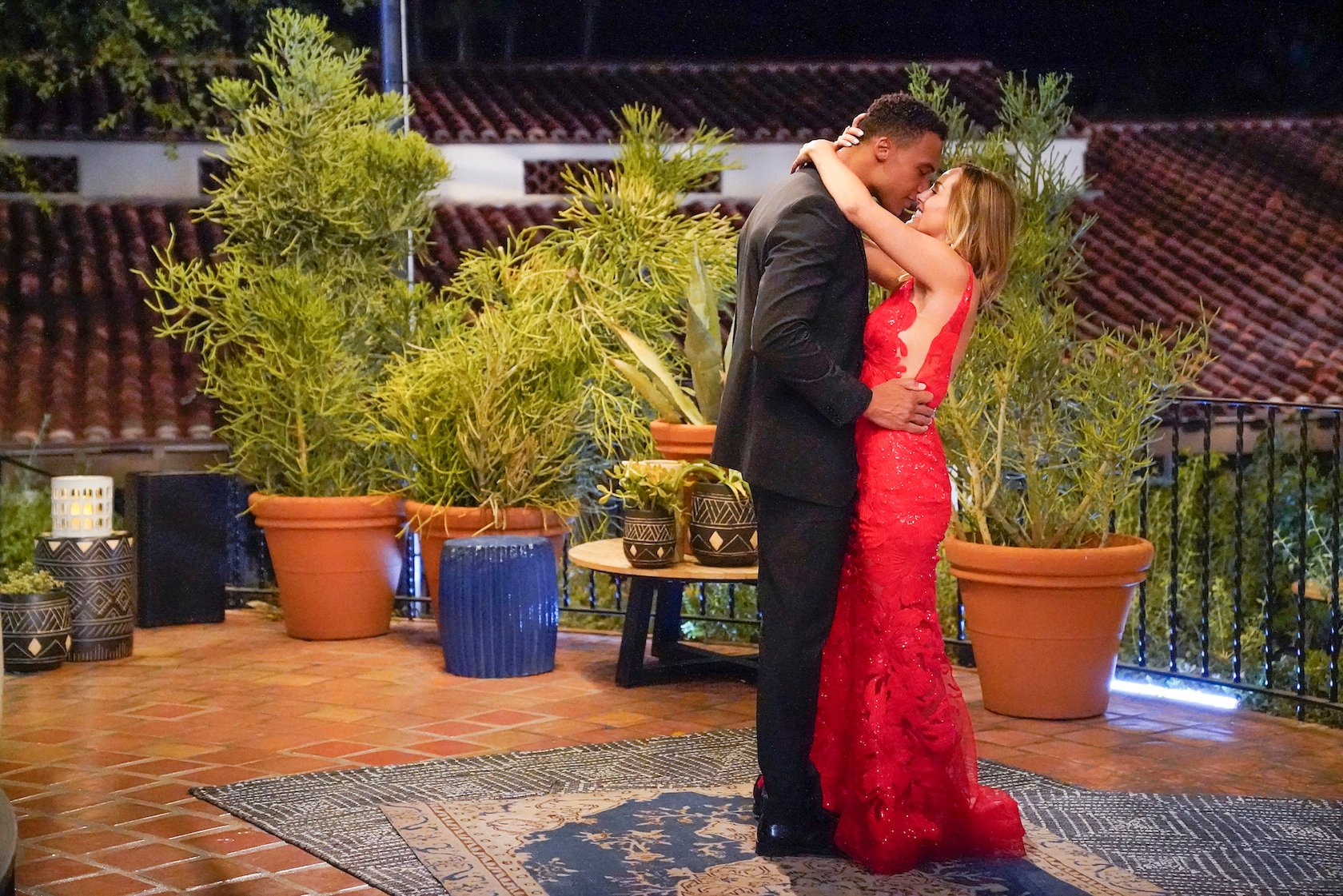 A senior version of The Bachelor or The Bachelorette could change up the dynamic of the show completely. Most of the leads on the shows have been men or women in their 20s or early 30s. But it seems the show already toyed around with this idea when they cast the oldest bachelorette, Clare Crawley.
Crawley is 40 years old, and she got her start on Juan Pablo Galavis' season of The Bachelor. She was also featured on Bachelor in Paradise, though she didn't find love until she was the lead in the show. Crawley left her season early with Dale Moss, and the two appear to be on and off in 2021.
"I feel like my age is really an asset," Clare shared. "I've gone through twists and turns and I know what I will and won't put up with. Twenty-three-year-old Clare had no clue what I wanted. And I'm glad that wasn't the end of my love story because I'm such a different woman now."
As for the oldest bachelor, that goes to Byron Velvick. He was 40 years old when he was the lead for season 6. Today, he's 56.
Can I watch 'The Bachelor' on Hulu? How about 'The Bachelorette'?
We're not sure what the timeline is like for a possible senior season of The Bachelor or The Bachelorette. But there are a few seasons of each show available on Hulu in 2021.
Season 17, 18, and 25 are available for The Bachelor. Season 17 featured Sean Lowe as the lead, season 18 had Juan Pablo Galavis, and season 25 had Matt James.
As for The Bachelorette, Hulu only has seasons 5 and 10. Season 5 has Jillian Harris leading, and season 10 features Andi Dorfman.
Bachelor in Paradise and The Bachelor: Greatest Seasons — Ever! are also available on Hulu.
We're looking forward to seeing what's in store next for the shows, especially with Tayshia Adams and Kaitlyn Bristowe taking over for Chris Harrison in the near future.
Check out Showbiz Cheat Sheet on Facebook!