'The Bachelor' Spoilers: Brandon Jones Confirms Fans Are 'So Wrong' About Clayton's Ending
Fans keeping up with Clayton Echard's season of The Bachelor watched the Fantasy Suites debacle take place. Susie Evans left the show after learning Clayton was intimate with at least one other contestant. And Reality Steve's spoilers regarding The Bachelor alert fans that they should express a surprising twist at the end — but Brandon Jones from Michelle Young's season of The Bachelorette says the spoilers are "so wrong."
[Spoiler alert: The Bachelor spoilers ahead regarding the Fantasy Suites and final rose ceremony.]
Is Clayton Echard engaged? Reality Steve's spoilers state he's not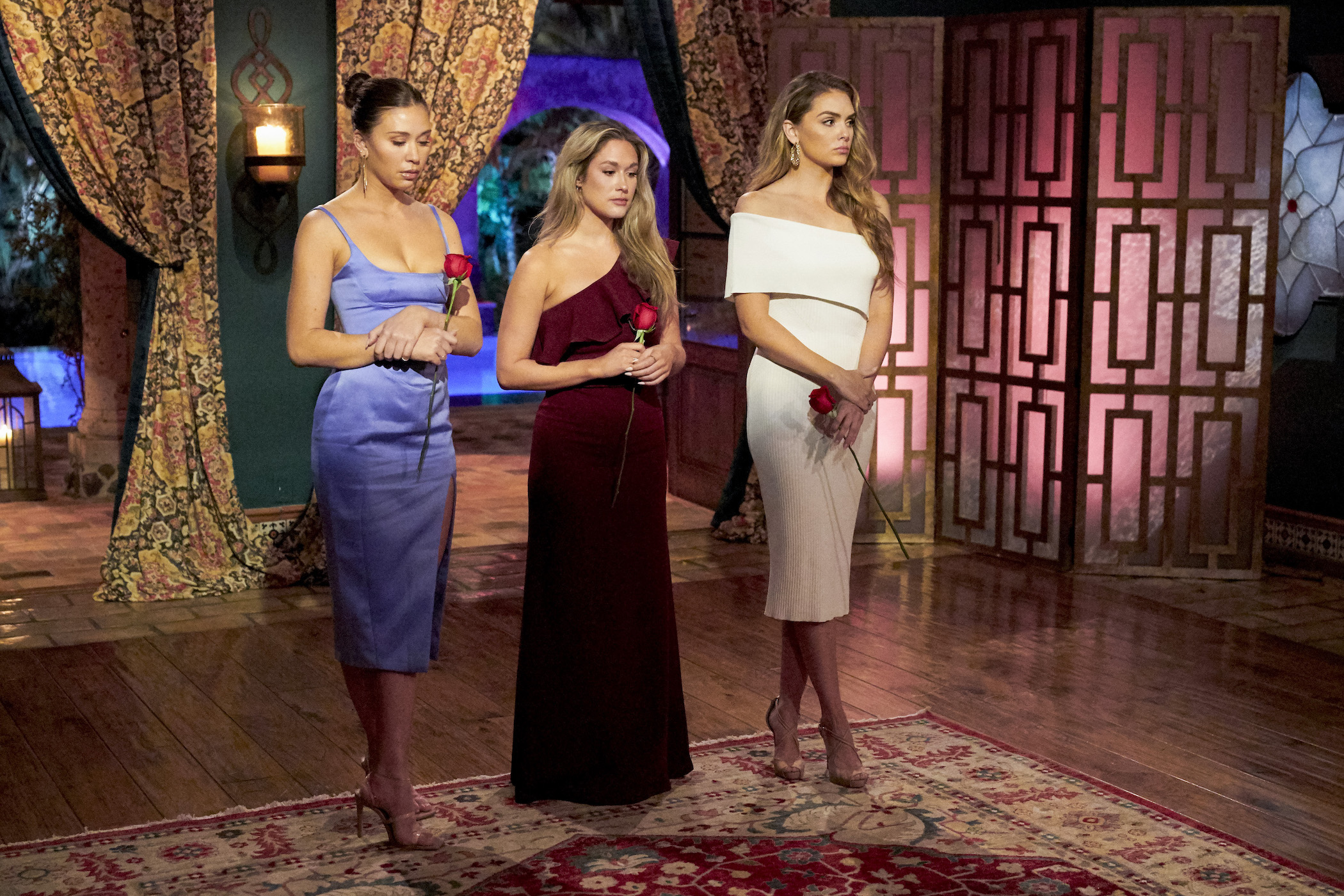 Clayton Echard's Fantasy Suites didn't go according to plan. While on his dates with Rachel Recchia and Gabby Windey, he told them he was falling in love with them. He also asked them to stay the night in the Fantasy Suite — and they did. When it came time for Susie Evan's date, she told him she couldn't move forward with an engagement if he was intimate with the other women. Clayton told Susie he was intimate. Ultimately, she left.
This means Rachel and Gabby are the only two left for the final rose — and Clayton may get down on one knee for one of them. But Reality Steve's Bachelor spoilers state otherwise. According to the spoiler guru, Susie returns, Clayton proposes, and she rejects the proposal. Clayton allegedly doesn't leave engaged.
"Not only did Susie not end up self-eliminating at final three, she does something we've never seen in 45 previous seasons of the show: reject the lead's proposal," Reality Steve wrote.
Brandon Jones from 'The Bachelorette' said fans are 'so wrong' about 'The Bachelor' spoilers
If Reality Steve's spoilers for The Bachelor are to be believed, then the two-night finale will likely feature Susie's return right at the start. But Brandon Jones, a contestant from Michelle Young's season who speaks to Clayton, says fans don't have the spoilers correct.
"Clayton is going to hate me for this, but I know all the details now and you guys are all so wrong," Brandon told his Instagram followers via video, according to Reddit. "Just wait 'til 'AFR.'"
According to Brandon, fans will get all the answers during the "After the Final Rose" special — but not until then.
"I don't trust anyone connected to this franchise when it comes to teasers," a Reddit user noted. "This could be damage control, or it could be to increase his engagement. There's no telling with [Bachelor Nation] people."
Fans think Susie Evans doesn't return for the final rose ceremony
Aside from Brandon's claims about Clayton's ending, fans aren't convinced Susie returns to The Bachelor despite what the spoilers state. The new promo for the final rose ceremony doesn't give any indication that Susie returns. Instead, it takes fans back to the early promos where Clayton tells both Rachel and Gabby he loves them and had sex with them.
"Whoever I pick, I love the most," Clayton states in the promo.
"How do you even say this out loud?" Rachel questions during an interview through tears. Gabby is also seen crying.
"Wrong answer," Gabby states.
The end of the Fantasy Suites teased Susie's possible return — but given the note Susie and Clayton ended on, we're guessing the next time she sees him is during "After the Final Rose."
The Bachelor airs Monday, March 14, 2022, at 8 p.m. EST on ABC.
Check out Showbiz Cheat Sheet on Facebook!