'The Bachelor': Susie Doesn't Tell Clayton She Loves Him Back in New Fantasy Suites Promo
The Bachelor Fantasy Suites always serve as a fan-favorite episode — but Clayton Echard's situation looks like it's full of drama. Since the beginning of the season, the promos show Clayton telling his final three women he's in love with all of them. He also tells the women he was "intimate" with two of them. But Susie's new promo could point to her exit, as she doesn't tell him she loves him back.
[Spoiler alert: The Bachelor spoilers at the end regarding what happens with Clayton's final three women.]
'The Bachelor' Fantasy Suites put Clayton Echard in a tough situation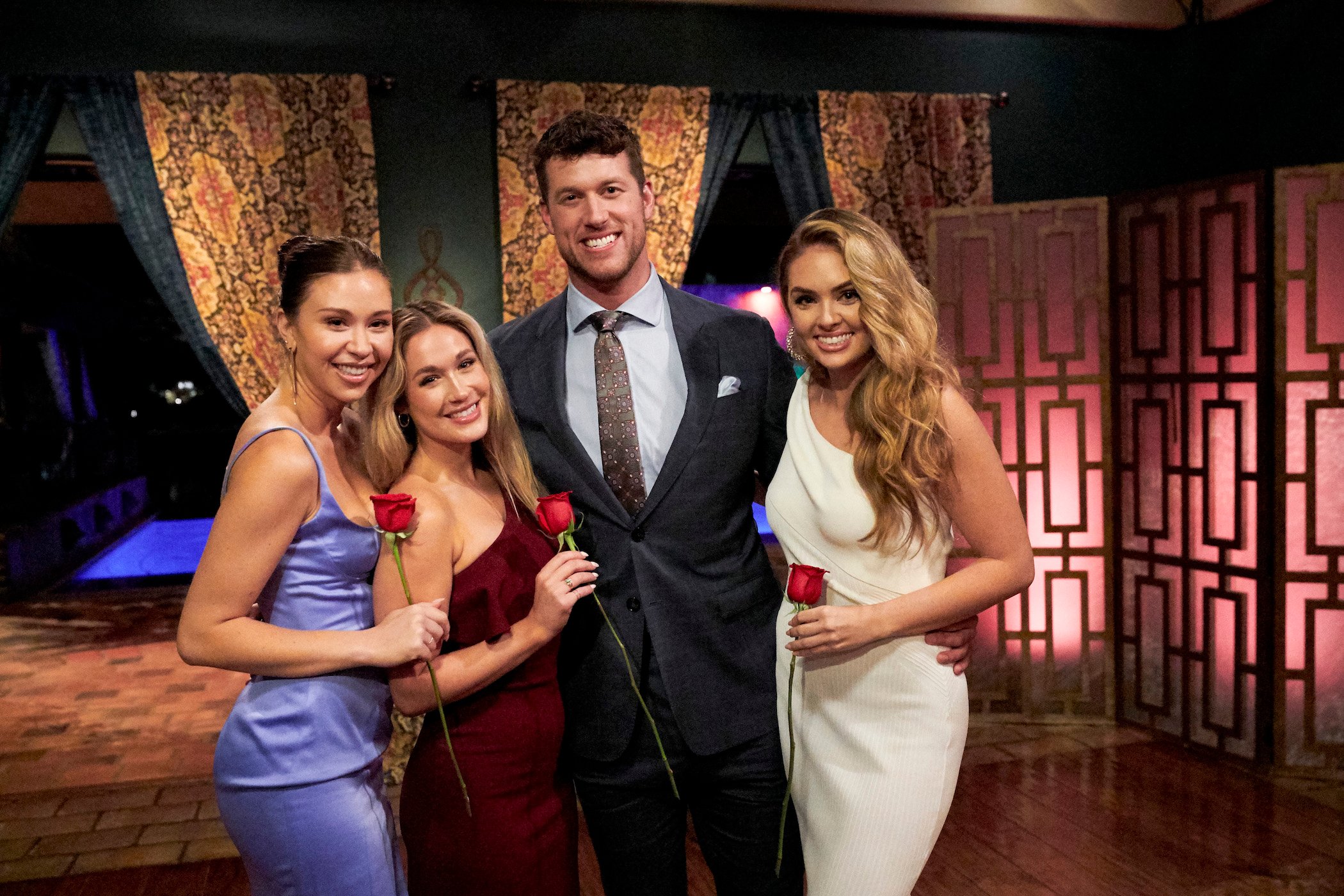 Rachel Recchia, Susie Evans, and Gabby Windey are the three women headed to The Bachelor Fantasy Suites in Clayton Echard's season. Clayton has cultivated close, loving relationships with all three women — and it's clear Rachel, Susie, and Gabby have already started the process of falling in love. Now, it seems Clayton's allowing himself to fall, too. But it could come at a price.
The new promo on The Bachelor Instagram and Twitter shows Clayton standing before all three women with only two roses left to give. He tells the women he's in love with all of them. Another shot shows the women scattering, crying, and seemingly furious after Clayton also says he was "intimate" with two of them.
"I just want to make sure that again, at the end of all this, no one's blindsided, there's no drama," Clayton tells People. "That's all I was focused on. I was like, 'Please, let there not be drama.' And yeah, as people have seen in promos and such, I found a way to run right into all the drama. It was my own doing. So, I have to take full credibility for that."
Clayton tells Susie he loves her in a new promo for 'The Bachelor' Fantasy Suites — but she doesn't say it back
The new promo released by Bachelor production on March 8, 2022, shows footage of Susie's date first, followed by Rachel's date and Gabby's date. Given the other promos released by Bachelor production, it's likely Rachel's date actually happens first and Gabby's date happens next. This is key to understanding Susie's Fantasy Suites date promo, which was released way later than Rachel and Gabby's date promos.
Another new promo shows Susie's solo date. Within the promo, Clayton tells Susie he's in love with her — and she seems shocked by his admission. With that said, she's worried. She asks Clayton, "Have you slept with another woman?" This indicates Gabby and Rachel had their dates ahead of her. She also seems nervous to ask whether he's also in love with the other two ladies.
Another sign that could point to Susie's exit is in her language. When Clayton tells Susie he loves her, she doesn't say it back this time. "Well, I appreciate you," she tells him. "Honestly, I didn't expect to hear that. I adore you. I think you're incredible. But there are things that I feel like I can't compromise."
Does Susie win 'The Bachelor'? She appears to give Clayton an ultimatum
Susie's promo of The Bachelor Fantasy Suites shows her telling Clayton she would have a tough time accepting an engagement if he slept with other women. And the promos throughout the season show Clayton says he was "intimate" with two women — presumably Gabby and Rachel. What does this mean for Susie? Does she win the season, or does she self-eliminate after hearing the news?
Reality Steve has new spoilers for The Bachelor. According to the spoiler guru, Clayton gets down on one knee for Susie, but Susie rejects the engagement. "Not only did Susie not end up self-eliminating at the final three, but she also does something we've never seen in 45 previous seasons of the show: reject the lead's proposal," Reality Steve wrote. "So yeah, I'd say the narrative around this season will now change going forward since this will be the new major talking point everyone will be discussing."
The Bachelor Fantasy Suites air Tuesday, March 8, at 8 p.m. EST on ABC.
Check out Showbiz Cheat Sheet on Facebook!
RELATED: 'The Bachelor': Aaron Clancy Responds to 'Women Tell All' Rumors: 'You Should Just Keep Talking About Shrimp'