'The Bachelor': Sydney Hightower Inspired Rachel Lindsay's Talk About Hate and Racism
There was no doubt that The Bachelor "Women Tell All" episode was going to be full of the same drama that plagued the season. While that still happened, there was also a touching segment at the tail-end of the episode where former bachelorette Rachel Lindsay brought up a much-needed issue: online hate. And it wasn't just Lindsay's idea or messages that lead to the important conversation, but Sydney Hightower as well.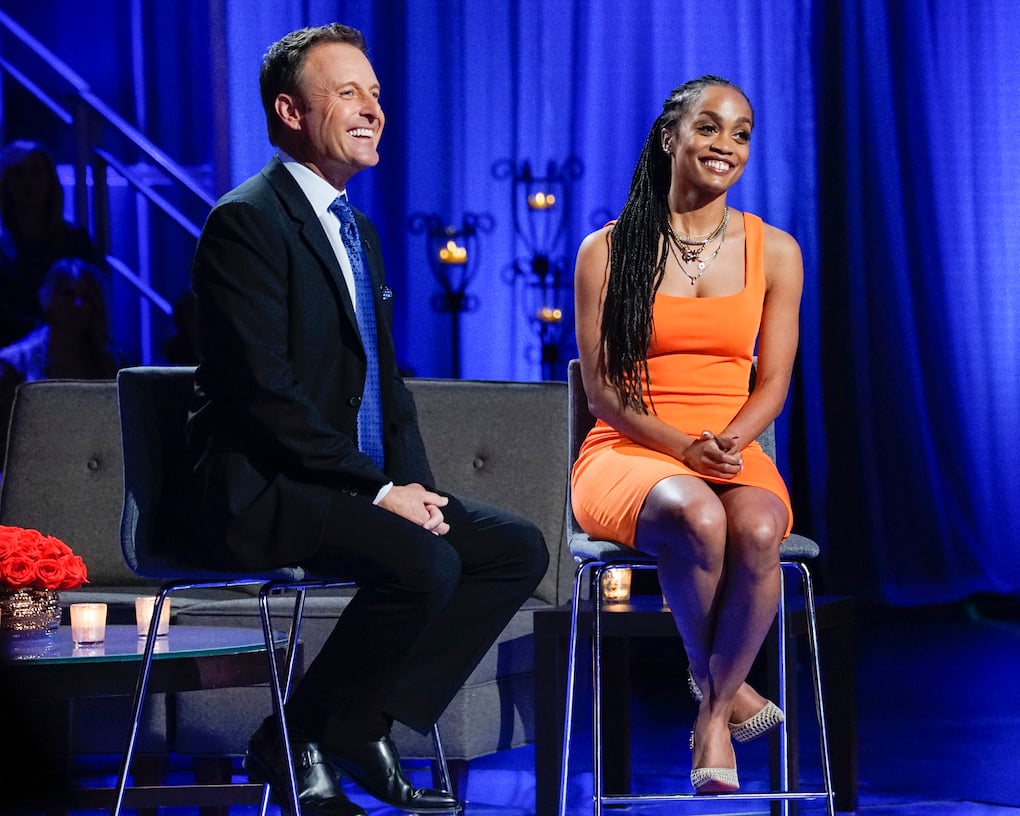 The 'Women's Tell All' had a special presentation on the internet hate the women receive
During the March 2 episode of The Bachelor, after Peter's final rose ceremony and the "Women Tell All" portions, Chris Harrison sat down with Rachel Lindsay in a serious segment. Lindsay was the bachelorette in Season 13 of the show and was the first and only African-American lead on either The Bachelor or The Bachelorette. 
As she pointed out in the episode, all the women on the stage received some type of hate online. And then she showed several messages on screen from either herself or other women on Peter Weber's season displaying that hate. 
Rachel Lindsay lead the conversation but Sydney Hightower 'spearheaded' it
In her podcast, Bachelor Happy Hour, she sat down with several women after the show and touched on this moment with a couple of them. The first person she talked to was Hightower, who was open with Weber about the ridicule she faced growing up for being a woman of color. And as it turns out, Hightower's experience on the show actually inspired Lindsay's talk that night.
"We had this conversation that needed to be had that honestly, you spearheaded," Lindsay told Hightower on the podcast. Lindsay wanted to "give credit where credit is due," and said they had conversations about race and how it's uncomfortable but needs to be shared. 
"Sydney and I had a conversation because of a lot of hate that she was receiving," Lindsay explained on the podcast. "And I am one to brush things under the rug." Lindsay explained how she tends to delete messages or comments, but realized that not everyone responds and processes things the same. "I'm acting like it's not an issue and it's a problem and it was [Sydney] that made me say you know what? It is a problem and we need to talk about it."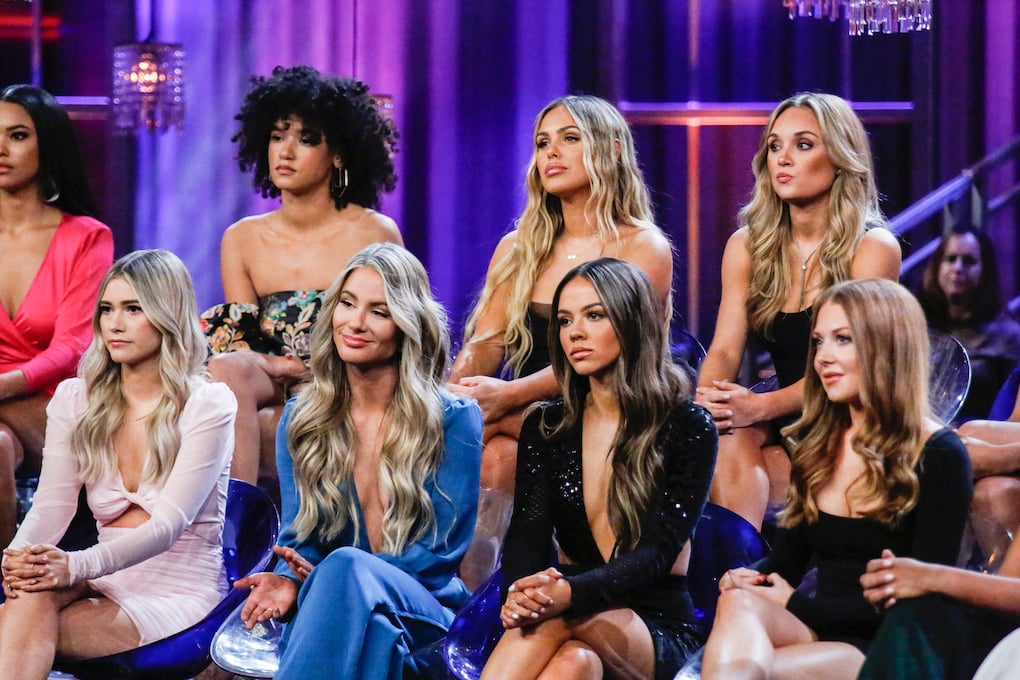 Sydney talked about how race is the 'lowest someone can go' and people of color receive it the worst of Bachelor Nation 
Hightower explained that she looked up to Lindsay and that she was going through a rough time with the new hate she received after appearing on the show. "Being in this, it's hard for women of color," she said. "Someone doesn't like they go as low as they possibly can. And the lowest someone can possibly go is someone's race."
But Hightower wasn't going to let it silence her. Which brought her confidence because she knows speaking out against internet hate and racism will help more people down the line. "So having this opportunity to talk about something that I'm so passionate about and something I saw in this and I hope that changes, meant everything to me," Hightower said. "And I feel like it's my duty for girls that do look like us to know that you can do this, number 1. And number 2 you can rise above the hate."
Lindsay warns what will happen if 'The Bachelor' doesn't embrace diversity
Lindsay also told the Associated Press recently that the lack of diversity in Bachelor Nation is astounding and doesn't represent the world we live in at all. "My biggest thing and I almost feel like it's a responsibility for me being their only lead of color, to step out and speak about that," Lindsay said. "If I could change one thing, it's the show doesn't reflect the real world."
In addition to more people of color on the show, and as leads, she hopes for more people of all "shapes, sizes, backgrounds, ethnicities," sexual orientations and more. "I honestly don't know how much longer the show can survive, in this day and age, just to be honest," she finished off with. "The show is either going to have to change or it's gonna end."
Hopefully, all of Lindsay's — and now Hightower's — work will bring some change and stop the hate.