'The Bachelor': Tayshia Adams Opened Up About Her Divorce on Dean Unglert's Podcast
Colton Underwood's season of The Bachelor feels like a distant memory after the chaotic nature of Peter Weber's season. But we can't forget that some of our favorite Bachelor Nation stars emerged while trying to fight for Underwood's love. And fan-favorite Tayshia Adams is still stealing the spotlight thanks to her honest, genuine, and good-hearted nature.
Adams has been on both The Bachelor and Bachelor in Paradise, and she's also opened up in the past about her first marriage. Now, she's talking about the impact of that romance and how it affected her relationship with her parents on Dean Unglert's Help! I Suck at Dating … podcast. Here's what Adams said.
Tayshia Adams revealed she was divorced on Colton Underwood's 'Bachelor' season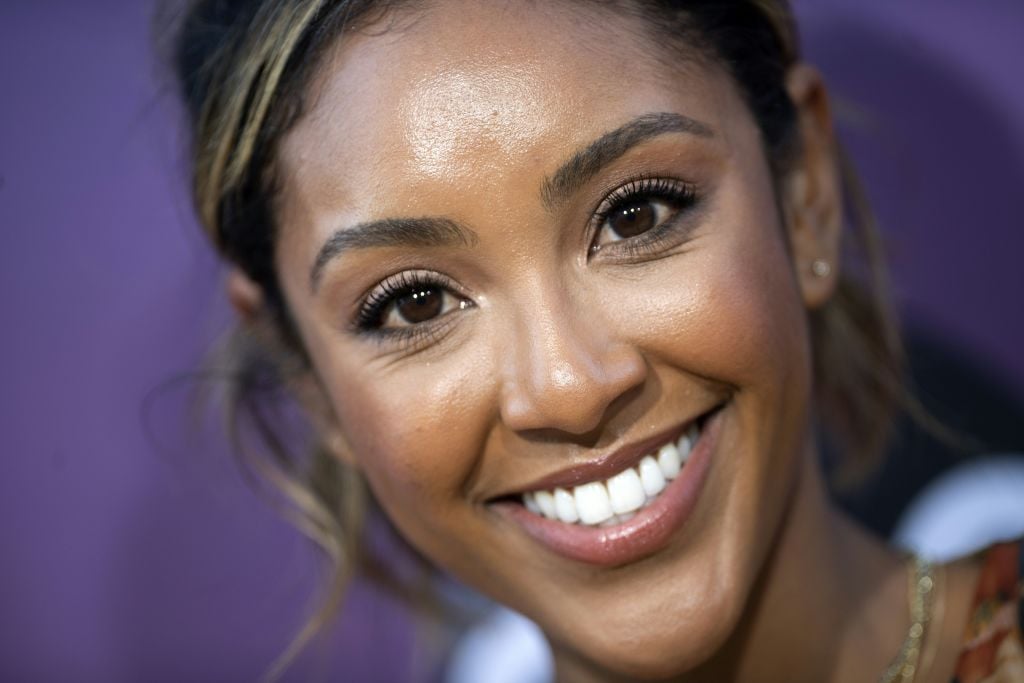 Adams really values marriage, and she made it known on Underwood's season that she was totally there for the right reasons. And it surprised everyone when she noted she'd been married in the past.
Heavy reminds us she told Underwood that her ex-husband, Josh Bourelle, was her first boyfriend, and they had been together for six years prior to their breakup. While she fought to keep their marriage intact, she couldn't hold it together on her own. Thus, after a year and six months, the two decided to divorce. And the publication notes that while Adams was moving on from Bourelle, she was then involved with another man for 10 months before choosing to leave it all behind and try her luck on The Bachelor.
Adams' divorce didn't appear too dramatic on the show. But her relationship with Chase Olswang, the man she was with post-divorce, did put her in a bad light. According to Us Weekly, Adams was exclusive with Olswang until she left for the show. He was totally in love, but she was not as committed.
Adams was incredibly invested in John Paul Jones after 'Bachelor in Paradise'
Adams got quite far with Underwood on his season, but she couldn't win over his heart. After that, she tried her luck at Bachelor in Paradise. And while she hit it off with John Paul Jones from Hannah Brown's Bachelorette season, she didn't think their relationship would work outside of the show. Thus, she chose to leave him behind.
Adams regretted her choice, though. It was later revealed that she took a trip to Maryland to win back his heart — and Jones accepted. But months later, the two revealed they went their separate ways. While Jones left his home state and moved to California to pursue an acting and modeling career and to be closer to Adams, Adams alluded Jones had some growing up to do before he could be in a serious relationship.
"I told him, I'm like honestly, 'I just want you to experience a little more life. I feel like you just need to live a little bit and learn a little bit because I feel like I can only do so much,'" Adams said on the Bachelor Party podcast.
She talked about the impact of her divorce on Dean Unglert's podcast
Adams got into a deep discussion with fellow BIP star Dean Unglert on his podcast. And her divorce came up while they talked about relationships.
"I can tell you that my parents are happily married and I'm divorced," Adams noted. "I felt a lot of pressure to make sure that my marriage worked, so at the same time, I made sure to do everything I needed to do in order to know that I did everything I could at the end of the day. It definitely was scary to tell my parents it's just not working out."
While Adams hoped to only be married once, she said her divorce allowed her to become a lot more open with her parents. "Before my divorce, I really wasn't open with my parents about every single thing that was going on my relationship slash me in general. But, because of my divorce, I opened up a lot more and they are now my closest friends in a way."
"The fact that they are still married does put a pressure on you, in a way," Adams noted of her mom and dad.
Fans adore Adams, and we'd love to see her as The Bachelorette in the future. Will she return to any of the Bachelor shows in the future in the hopes of finding love? We'll have to wait and see.
Check out Showbiz Cheat Sheet on Facebook!