'The Bachelor': The Most Controversial Bachelor Choices In the Show's History
Before each season of ABC's The Bachelor rolls around, fans have already made up their minds about who they want to see as the show's leading man. More times than not, however, ABC's choice goes completely against the most popular fan-favorite. And sometimes, the next Bachelor is so unfavorable that fans claim they'll never watch the show again (even though they totally do).
These are the most controversial choices for The Bachelor's leading men in the show's history.
Colton Underwood
It's official: Colton Underwood is set to star as Season 23's leading man. We'll admit, when we first met Underwood on Becca Kufrin's season of The Bachelorette, we were a bit smitten by him. But over time, many fans have come to believe Underwood hasn't been involved in the franchise for the "right reasons."
For starters, it's believed that Underwood only signed up to appear on The Bachelorette because he thought Tia Booth would be the leading lady. Even though he made it down to Kufrin's final four, he was sent home after Booth told Kufrin she still had feelings for him.
And not much longer, surprise, surprise — Underwood and Booth became love interests on Bachelor in Paradise. While their connection seemed genuine, Underwood decided to break up with Booth seemingly out of nowhere. We just can't help but feel like the storyline seemed a bit manufactured, and could have simply been for fame or with the goal of eventually starring as the Bachelor.
Arie Luyendyk Jr.
Just the fact alone that ABC's choice for Season 22's Bachelor wasn't Peter Kraus left fans salty. But when the network chose Arie Luyendyk Jr., Bachelor Nation was straight up angry. Many of the women he's dated in the past haven't exactly spoken highly of him, calling him out for being a bit of a player.
Throughout his season, viewers remained unimpressed, deeming him one of the most boring Bachelors ever. By the end of his season, however, he went from dry to scandalous. After proposing to Kufrin in the end, he later broke up with her in front of the camera to instead pursue his relationship with his original runner-up, Lauren Burnham. Though Luyendyk Jr. and Burnham are engaged, Bachelor Nation seems to have intentionally wiped his season from their memories.
Brad Womack
We're honestly still confused about why Brad Womack was asked to return as the Bachelor a second time around. At the end of his first season as the show's star, he decided not to propose to anyone (or even continue to date them).
So when contestant Chantal O'Brien walked out of the limo for the start of Womack's second stint, she gave him a big old slap in the face. She even proclaimed, "That's from every woman in America!"
Nick Viall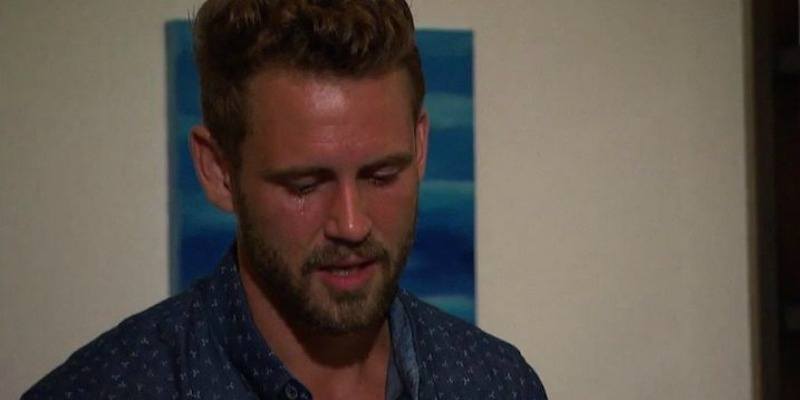 Fans of The Bachelor were done with Nick Viall before his season ever began. That doesn't come as a shock, considering he not only appeared on two seasons of The Bachelorette, but gave love a shot again on Bachelor in Paradise.
Maybe if Viall were a fan-favorite, Bachelor Nation wouldn't have been so sick of seeing him on-screen. But he solidified himself as an "UGHHHHH-inducing contestant" (as Cosmopolitan put it) when he said to past-Bachelorette Andi Dorfman, "If you weren't in love with me, I'm not sure why you made love with me" — on national television.
At the end of his season, he proposed to Vanessa Grimaldi, but they called off their engagement not long after. We're doubting we'll see him return to the franchise for a fifth time, but when it comes to The Bachelor, you never know what can happen.
Juan Pablo Galavis
It's safe to say Juan Pablo Galavis is the most hated Bachelor in the show's history. While he didn't seem like the worst choice initially, his starring role on The Bachelor sort of came out of left field. He started his experience with the franchise on Desiree Hartsock's season of The Bachelorette, where Galavis barely appeared on-screen.
As it turns out, his initial lack of screen time was for the best. Not long after his journey as the Bachelor began, it became clear just how unlikable he really was. He seemed to offend everyone in Bachelor Nation, and was rumored to have slept with multiple women during his time on the show. He even reportedly whispered in Clare Crawley's ear on a helicopter date, "I love f***ing you, but I don't know you."
Unsurprisingly, his season didn't end on a good note. Though he narrowed it down to choosing Nikki Ferrell in the end, he refused to say "I love you" — let alone propose. Oh, and he's even voiced his homophobic opinions, claiming a gay Bachelor wouldn't be "a good example for kids." His season was another one we're going to go ahead and pretend never happened.