'The Bachelor': Why is Rachael Kirkconnell Crying in the Finale Promo?
Matt James' season of The Bachelor is quickly coming to a close, and fans are eager to see how it all ends. Now, Fantasy Suites are next — and the three remaining ladies, Michelle Young, Bri Springs, and Rachael Kirkconnell, are hoping for an opportunity to feel closer to Matt. Unfortunately, it looks like Rachael is crying in the promo. Here's why.
[SPOILER ALERT: Spoilers ahead for the end of Matt James' Bachelor season.]
When does 'The Bachelor' finale air?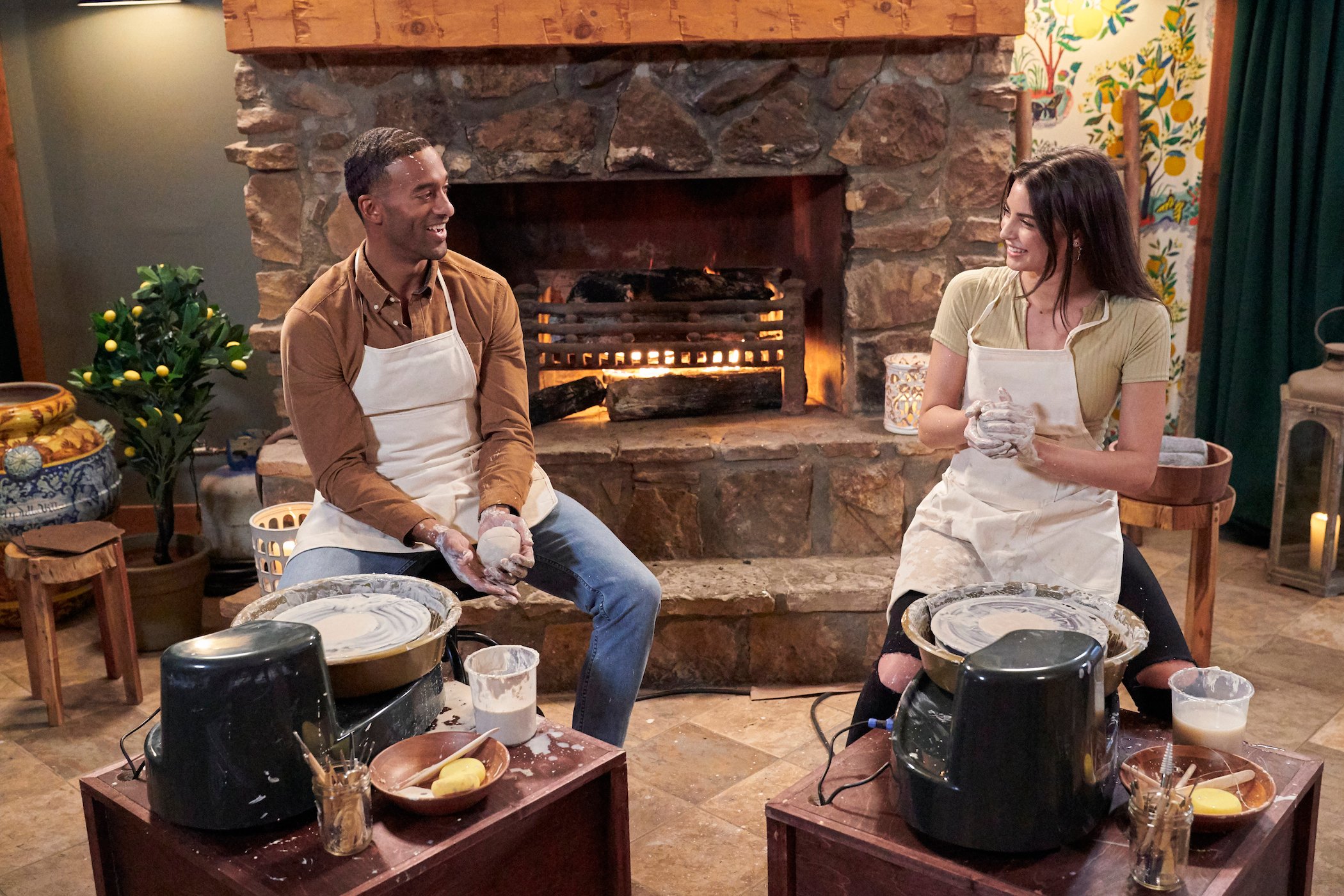 Before Matt James gives away his final rose, he will go through the Fantasy Suites. On March 8, Matt will begin going on his last dates with Michelle, Bri, and Rachael. It seems time's limited for Bri, though. According to CinemaBlend, Bri is sent home by Matt after their overnight date. And we imagine she'll be devastated given how she fell completely in love with Matt and gave up her job to be on the show.
So, when does The Bachelor finale air? Both the finale and the "After the Final Rose" special will air on March 15 at 8 p.m. Fans are in for a long night, too, as the finale itself is two hours long, and AFTR begins at 10 p.m. and runs for an additional hour.
So, what can fans expect on the Fantasy Suites episode? Given what The Bachelor Instagram shows, it looks like both Bri and Michelle's dates occur. Bri asks Matt about a possible engagement, and Matt seemingly avoids the question. As for Michelle, she notes their relationship "feels so right," so we're likely to see more of where that goes.
Why is Rachael Kirkconnell crying in 'The Bachelor' finale promo?
It's going to be a turbulent few weeks for Matt James. While there are plenty of smiles in The Bachelor promo for the Fantasy Suites and finale, there also lots of tears. And Rachael looks like she has a breakdown.
Given the promo, it looks like Rachael struggles to come to terms with Matt spending the night with other women. "I'm in love with Matt," a voiceover from Rachael states. "And he's with another woman right now. This is torture. I can't do this anymore." But CinemaBlend gives more possible perspective to her tears.
The publication originally suggested Matt sends Michelle home after telling her he's not in love with her. Then, in order to deal with his emotions regarding the scenario, he chooses to cancel his date with Rachael at the last minute, which may be the reason for some of her tears.
We'll have to wait and see what happens with Rachael in the season finale.
Are Matt James and Rachael Kirkconnell engaged?
RELATED: 'The Bachelor': An Eliminated Contestant and Matt James Were in the Same Location
So, do Matt James and Rachael Kirkconnell get engaged at the end of The Bachelor? Spoilers suggest they likely are not. While spoiler king Reality Steve confirmed Matt and Rachael definitely ended the show together, he wasn't sure if Matt got down on one knee in the end. But now, it seems it doesn't matter if there was ever an engagement, as the couple reportedly broke up.
As for why Matt and Rachael reportedly went their separate ways, it might have to do with Rachael's racism controversy. She was seen "liking" racist posts on Instagram, and she was in racist photos posted to social media. Matt later made a statement regarding Rachael's posts and Chris Harrison's racist comments he made on a podcast.
Not that Matt's statement wasn't pretty clear itself, but I can confirm that Matt and Rachael have broken up," Reality Steve tweeted.
We're interested to see how the finale plays out on The Bachelor, with Fantasy Suites starting March 8.
Check out Showbiz Cheat Sheet on Facebook!