'The Bachelor' Winners: Where Are They Now?
The Bachelor was not the first reality TV show themed around dating, but it has become one of the most influential to the genre. The premise of the show is that one man is swarmed by a pool of competing women who are hoping to win over his heart. As the season goes on — most last about 12 episodes — more and more women are eliminated from consideration. The final contestant standing is rewarded with a marriage proposal. 
It's this element of happily ever after that gives The Bachelor a particular air of permanence. How many of those couples are actually still together, and what has happened to the winners in the years since they got that final rose? 
1. Amanda Marsh, Season 1 Winner 
The inaugural season of The Bachelor premiered in 2002. At the end of it, Amanda Marsh walked away with the final rose and a proposal from Alex Michel. The pair continued to date for a year following the show's conclusion, according to Us Weekly, but ultimately, they called it quits. Michel has been famously reclusive, living a life out of the spotlight and not responding to many of the inquiries from fans and the media. 
Marsh, meanwhile, did get married to a friend named Jay Caldwell. The pair had a baby girl before getting divorced. In 2020, Marsh confirmed that she was once again engaged to a man she met online. She noted that Michel ended up working for Match.com after his time on the show and gave a nod to their high-profile romance as a kind of thank you for helping her meet her new love. 
2. Helene Eksterowicz, Season 2 Winner
In Season 2, Aaron Buerge proposed to Helene Eksterowicz with a Harry Winston ring he had purchased with his own money — rather than a piece purchased as part of the show. Eksterowicz raised some eyebrows when she sold the ring on eBay for $28,300 after the engagement came to an end just weeks after the show wrapped up. 
These days, Eksterowicz is a New Jersey school psychologist married to an IBM consultant named Andrew Goodman. 
3. Jen Schefft, Season 3 winner
In Season 3, Jen Schefft went down in The Bachelor infamy for refusing the bachelor's proposal. She earned herself the scathing criticism from plenty of fans and continues to be one of the most disliked winners. The two did date for some time following the show, but they ultimately broke up. 
Schefft, like many winners, stepped out of the spotlight and married someone else in a much less public venue. She's now raising two children with her husband Joe Waterman. 
4. Estella Gardinier, Season 4 winner
Notably, Season 4 winner Estella Gardinier did not get a proposal at the end of the show. Instead, she accepted a promise ring, but the promise fell flat when she and Bob Guiney called it quits a few months after the series ended. 
These days, Gardinier is working as a sales rep in San Diego and seems to be living a life removed from the spotlight. 
5. Jessica Bowlin, Season 5 winner
In what was by then becoming something of a trend, Jessica Bowlin won Season 5 without getting a proposal from Jesse Palmer. The pair did continue to date for a few months, but they split soon after the show. 
Bowlin went on to marry Omar Rawi and have two children. She works as an attorney. 
6. Mary Delgado, Season 6 winner
The oldest bachelor to appear on the show, Byron Velvick did propose to Mary Delgado at the end of the season, but the pair never did tie the knot. They did, however, date for about five years before splitting. 
Delgado is now living in Tampa, Florida where she owns a real estate company and is married to James Kordomenos. 
7. Sarah Brice, Season 7 winner
In 2005, Jerry O'Connell's brother Charlie O'Connell was the bachelor, and he did not propose to winner Sarah Brice. The pair did date — more than once. They first split in 2007 after a few years of dating and then tried again in 2008. They once again split in 2010 — seemingly for good. 
Sarah Brice went on to marry someone else and have three sons. She lives with her family in Texas. 
8. Sarah Stone, Season 8 winner
Sarah Stone was Travis Lane Stork's season 8 winner, however the couple didn't make it.
Stone, now Sharon Stone Smith, currently lives in Nashville, Tenneessee. Stone Smith is a real estate agent and she is married with three children. She also hosts the podcast, Say It Southern.
9. Jennifer Wilson, Season 9 winner
Jessica Bowlin was Jesse Palmer's final rose, but he chose not to propose to her. The couple dated for a few months after the finale aired before ending things.
She is now married to Omar Rawi, with whom she shares two children Parker and Brady. She also works as an attorney.
10. Tessa Horst, Season 10 winner
Tessa Horst won Andy Baldwin's heart and season, but the pair didn't last.
Horst is now married and has a son. She also founded the Infant Growth Group.
10. No winner!
In this shocking season finale, Brad Womack picked no one and sent both of his finalists home.
His finalist DeAnna Pappas is now married to Stephen Stagliano, who has worked as a producer on The Bachelor. The couple have two children together. Womack's other finalist, Jenni Croft, went on to marry dentist Dr. John Badolato in 2010 and the two have three children together.
12. Shayne Lamas, Season 12 winner
Shayne Lamas won Matt Grant's heart, but the two didn't last after their engagement. Lamas has worked as a television personality and actor.
Lamas eventually married Nik Richie, who she has two children with. The pair announced in 2021 that they will be divorcing after 11 years of marriage.
13. Melissa Rycroft, Season 12 winner
Melissa Rycroft might have accepted Jason Mesnick's proposal, but the two didn't last.
Rycroft is currently married to Tye Strickland, whom she has three children with.
14. Vienna Girardi, Season 13 winner
Vienna Girardi appeared in Jake Pevalka's season 14 of The Bachelor. She was one of the most hated contestants in the franchise, and against all odds, she managed to charm Pevalka into giving her the final rose and a proposal. The result of the proposal was a few months of dating and an incredibly dramatic split which forced ABC to ask the two to have a sit-down, which resulted in a he-said-she-said type of situation.
Girardi went on to date Kasey Kahl of The Bachelor Pad 2. In 2016 she got engaged to NASCAR racer Todd Allen and announced her pregnancy the following year, although she lost it. Girardi recently announced that she was pregnant again.
15. Emily Maynard, Season 15 winner
Brad Womack started as one of Bachelor Nation's sweethearts before receiving a lot of flak for sending his final two contestants home. The showrunners decided to give him a second chance almost four years later, naming him season 15's Bachelor. He ended the season with a proposal to Emily Maynard. The two dated for a brief period before announcing their split in 2011.
The split was a blessing for Maynard as the producers announced that she was to star as The Bachelorette In season 12. She ended her season as Jef Holm's fiancée, but the two separated after a few months of dating. In 2014 The Bachelor alum got married to Tyler Johnson, and the two have four children.
16. Courtney Robertson, Season 16 winner
It's safe to say that Courtney Robinson solely carried season 16 of The Bachelor. Robinson quickly became a fan-favorite as she proved that she wanted to make friends with the other contestants. She also blatantly rubbed her blossoming relationship with the season's Bachelor Ben Flajnik in the other women's faces. Robertson ended up winning the final rose, much to the other ladies' disappointment.
The pair didn't last long and broke up after a few months of dating. Robertson then briefly dated Arie Luyendyk Jr. and, in 2019, announced her engagement to Humberto Preciado. The couple got married in October 2020 after welcoming their first son Joaquin Ramon four months prior.
17. Catherine Giudici, Season 17 winner
Catherine Giudici was Sean Lowe's final pick during his season 17 stint as The Bachelor. Ranked as one of the nicest Bachelors in the show's history, Lowe's season didn't exactly provide much drama but managed to bring back viewers because of his evident love for Giudici.
The two had a televised wedding in 2014 and two years later had their first son Samuel. In 2018 the couple welcomed their second son Isaiah, and in 2019, they had their first daughter Mia via C-section.
18. Nikki Ferrell, Season 18 winner
Fans were excited when The Bachelor announced that single dad Juan Pablo Galavis was picked to helm season 18 of the show. However, a few episodes into the season, tables turned on Galavis, and he became one of the most hated stars on the show. He was narcissistic, rude, and said offensive things to his contestants.
Galavis ended his season with a proposal to the beautiful Nikki Ferrell, but they split months later in 2014. In 2016, Ferrell got married to Tyler Vanloo but briefly separated before getting back together in November 2019.
19. Whitney Bischoff, Season 19 winner
Whitney Bischoff appeared in season 19 and finished the season with a proposal from lead Chris Soules in 2015. The couple called off their engagement months after the final episode aired.
Later in 2015, she met her current husband Ricky Angel on Bumble, and the two tied the knot in 2017. Bischoff and Angel welcomed their first child in 2019.
20. Lauren Bushnell, Season 20 winner
Lauren Bushnell appeared in season 20 with Ben Higgins proposing to her on the season's finale. They also got their own show on Freeform, Ben and Lauren: Happily Ever After? but ended things in 2017.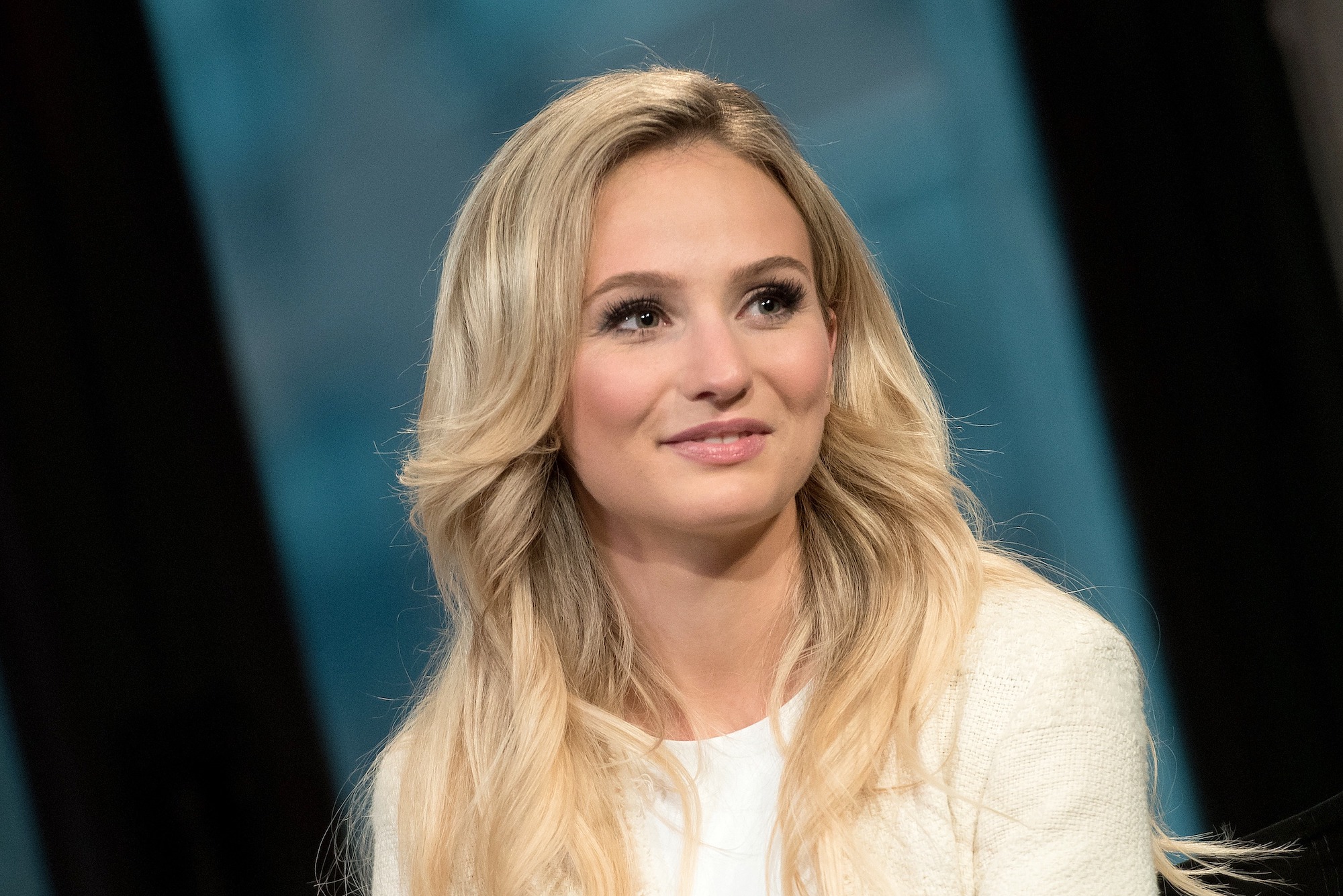 The following year, Bushnell started seeing country singer Chris Lane, before tying the knot in October 2019. The pair announced that they were expecting their first child in December 2020.
21. Vanessa Grimaldi, Season 21 winner
Vanessa Grimaldi appeared in season 21, finishing the season with a proposal from Nick Viall. The pair dated for a few months before splitting in August that same year.
Grimaldi started dating Josh Wolfe, making the relationship official in January 2019. The couple got engaged in August 2020.
22. Becca Kufrin, Season 22 winner
After being let go from The Bachelorette by Emily Maynard, Arie Luyendyk Jr. became the lead for season 22 of The Bachelor, proposing to Becca Kufrin at the end of the season. However, he changed his mind before the season aired and called off the engagement.
Becca got her own season of The Bachelorette and chose Garrett Yrigoyen, but the pair split up during the summer of 2020 after being together for two years.
23. Cassie Randolph, Season 23 winner
Cassie Randolph might have just given fans the most epic season of The Bachelor when she announced that she would be leaving Colton Underwood's season of The Bachelor. The star went home after Underwood told her he loved her. As retaliation and full of determination to win her back, Underwood sent the two finalists home and decided to pursue Randolph.
He asked her if she wanted to date and not get engaged to see where the relationship goes. After agreeing to the suggestion, Underwood and Randolph dated until May 2020, when they announced they had ended things. Soon after, it was revealed that Randolph had successfully gained a restraining order against Underwood in September 2020, citing harassment and stalking. The restraining charge was dropped in November that year.
24. Hannah Ann Sluss, Season 24 winner
Hannah Ann Sluss was Peter Weber's final rose which ended with the Bachelor going down one knee in Australia. However, Weber called things off because of his unresolved feelings for one of the season's finalists Madison Prewett, who quit during the show's final week. When Sluss had a reunion with Weber, she got blunt with him, giving him advice on being "a real man."
In April 2020, Sluss announced that she had relocated to Los Angeles and was going on virtual dates with her "mystery man." The relationship with the "mystery man" didn't last long, and Sluss confirmed she was back on the market.
25. Rachel Kirkconnell, Season 25 winner
Rachel Kirkconnell finished Matt James' season with a final rose and no proposal. James opted not to propose to Kirkconnell and wanted to pursue a relationship with her. However, in February 2021, sources announced that the pair had secretly split after Kirkconnell's controversial racist past was brought to light.
Kirkconnell found herself in the middle of a scandal when photos of her at a party in college on a plantation resurfaced. The Bachelor alum apologized to her fans and others twice via her Instagram account and sat down with James and the After The Final Rose guest host Emmanuel Acho.
Kirkconnell said that she was shocked when James called to end things but later realized that "he must have been very, very hurt by everything." The pair didn't stay apart for long as they were spotted together in April 2021. A month later, the twosome confirmed that they had decided to give their relationship another shot.