'The Bachelorette': 1 of Katie Thurston's Exes 'Misses Her Like Crazy' and Is Trying to Win Her Back via Instagram
Over 20 men set out to win the heart of Katie Thurston on The Bachelorette but ultimately only one man could get her final rose. Despite all signs leading to Thurston ending her season with a partner, whether it be engaged or not, one of Thurston's exes might not be over her.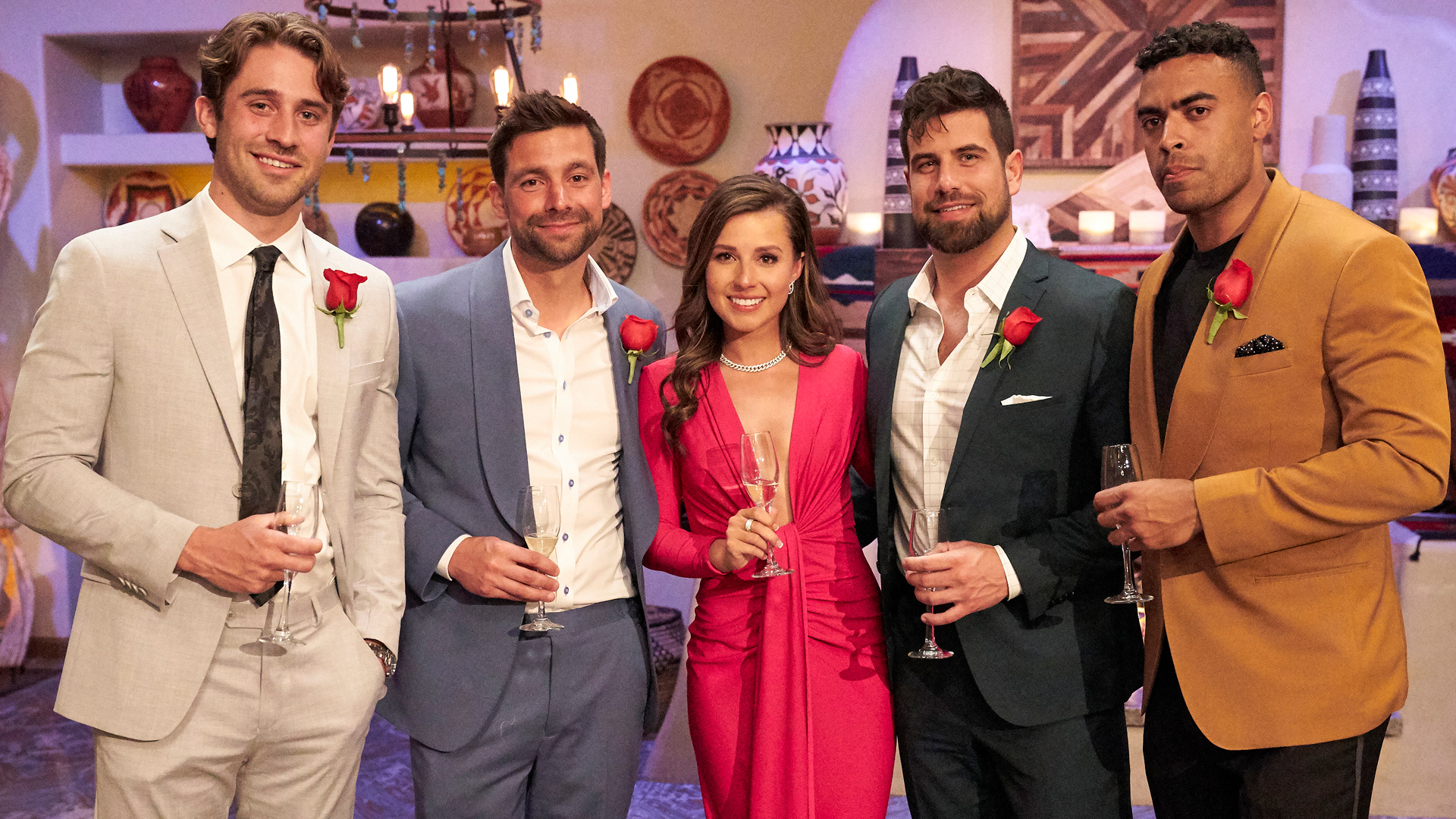 Which one of Katie's exes from 'The Bachelorette' misses her?
Michael Allio left The Bachelorette after realizing that he needed to go home to be with his son. But that didn't mean he was over Thurston. Lately, he has been leaving some pretty naughty comments on Thurston's Instagram photos.
When Thurston posted a photo of herself in black lingerie to Instagram, Allio left an interesting comment.
"Can't say what I'd like to…," he wrote, along with flame emojis, in a comment captured by Heavy.
Last week, Thurston also posted a picture of herself in a green dress at the Fairmont Olympic Hotel.
"Green is your color, am I right people? Whoa," Allio wrote.
After people began catching onto Allio's comments, he took things a step further and DM'd a fan who mentioned him in their story.
"Miss her like crazy," he allegedly wrote of Thurston, according to the screenshots posted to Reddit.
Fans are not here for Michael's flirting
Thurston is currently still deciding between her top three men, Greg Grippo, Blake Moynes, and Justin Glaze. So, fans really aren't here for Allio's flirting.
"Won't someone take this man's phone away," one person commented on Reddit.
"Doing too much…doing too much!!!!!!!!!" another person wrote.
"Sorry I can't with this dude, just stop," one user said.
"I'm sorry but this is getting weird lol," one person added. "There's NO WAY he doesn't know the ending of her season so it's just strange at this point. He left and big-time regrets it which is totally fine, but she's made it clear she continued to move forward on her journey at men tell all so the fact he's still making these comments is definitely embarrassing for him 🤷🏻‍♀️"
Some fans did have sympathy for Allio, though.
"Maybe this is all manipulative for attention and I'm majorly misinterpreting the situation, BUT I think it's pretty ridiculous of people to have praised Michael for being earnest and upfront during the season and then drag him for seemingly being earnest and upfront after the season closed," one Redditor wrote. "If he were still talking like this a year from now while shilling toothpaste I think the swerve would be warranted, but it just comes off as cynical and mean right now. MTA aired not even a week ago, everyone!"
Why did Michael and Katie break up on 'The Bachelorette'?
Allio abruptly left The Bachelorette after his son revealed during a phone call that he believed Allio was away because he didn't want to see him.
"It was obviously a really difficult decision [to leave the show]," Allio recently told People. "But as a parent, it was black and white."
"When your child says that, you answer the call," he continued. "And I think a lot of single parents probably have to deal with the fact that when they're pursuing their own happiness, it does take a little bit from the time they're spending with their child. It's a constant balancing act that's happening. But I would do it all over again and make the same decisions."