'The Bachelorette': 1 Man Admits He's Not Here for the Right Reasons
It's the age old question on The Bachelorette, "who is here for the right reasons?" The phrase is brought up no less than dozens of times per season. Usually, contestants do everything in their power to convince the lead that they are, in fact, on the show for the right reasons. But one contestant flat out admitted that they had alternative motives when joining Katie Thurston's season of The Bachelorette.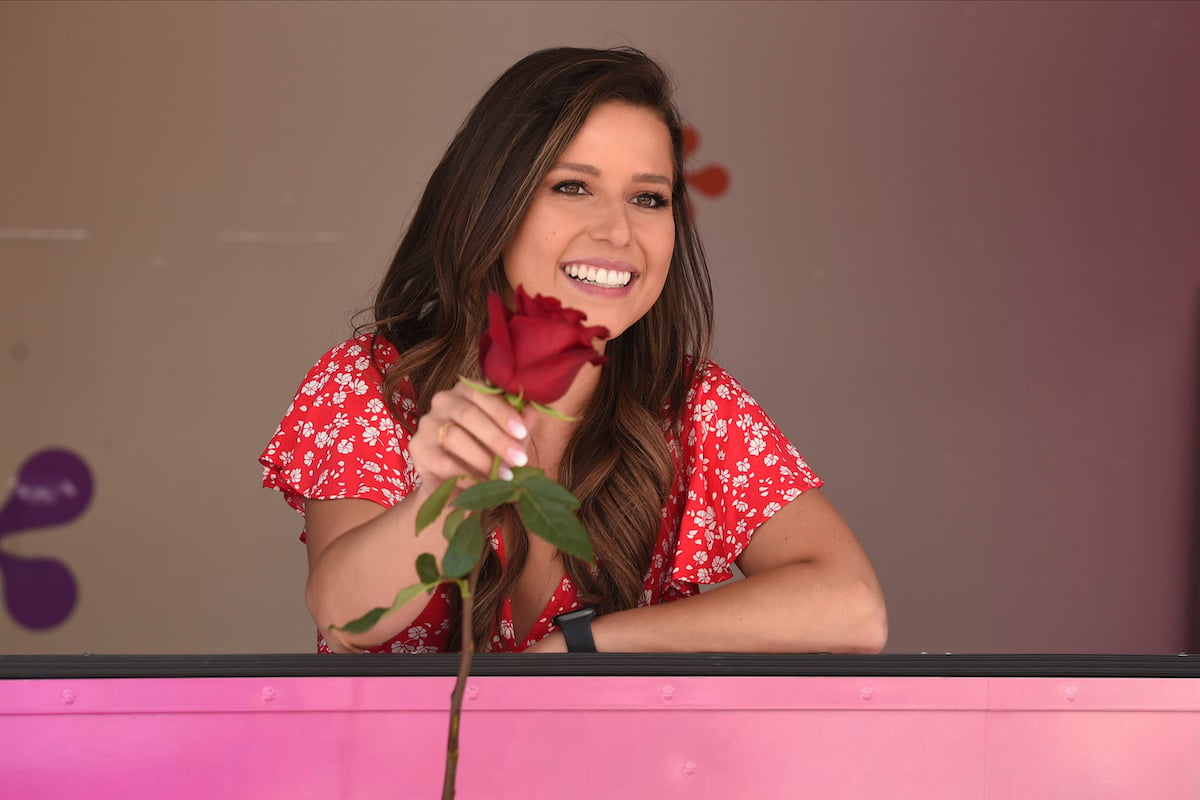 Who isn't on 'The Bachelorette' for the right reasons?
There are a few approved reasons that are acceptable for going on The Bachelorette: to find love, to get married, and to get a storybook ending with a white picket fence. These are all fine reasons. While ultimately almost everyone who goes on the show gets a huge follower boost on social media, if you let it slip that that's why you came on the show, normally you can go ahead and pack your bags. Maybe Thomas Jacobs has never watched The Bachelorette before or was sorely mistaken about how the show works but last night, he committed a mortal sin and admitted that he was there for fame.
"I couldn't sit here and look you in the face and say, 'Yeah, when I showed up to this place I was here for the right reasons,' because I didn't know who you were," Jacobs said. "And worst-case scenario, I'd give it a shot and, yeah you can build a great platform, and that's just the honest to God truth, like my approach to this. I can sit here and tell you right now the best thing I ever did was lean into the potential of what could be here because the feelings that I have for you are real and I feel that it's reciprocated."  
Jacobs then mentioned that he had a number of red flags that he was open to sharing with Thurston.
Thomas says he's falling in love with Bachelorette Katie
That wasn't Jacobs' last faux pas. Later, during alone time with Thurston, Jacobs was asked about the red flags he mentioned earlier. Instead of answering the question, he lavished Thurston with compliments. She called him out for dodging the question but he just continued to tell her how his feelings were growing for her.
"She was asking probing questions and I wish I had more of a response for her," Jacobs later told the cameras. In order to answer her questions, Jacobs interrupted Aaron Clancy as he talked to Thurston about his dad's death.
"I couldn't leave tonight without letting you know exactly how special I see you," Jacobs told Thurston.
He later revealed to the men that he told Thurston he was falling in love with her.
Thomas wants to be the Bachelor after 'The Bachelorette' 2021
Anyone who has watched The Bachelorette knows the way to make yourself public enemy number 1 is to steal the lead away when you've already had one on one time. In addition to doing that, Jacobs is having a hard time convincing people that his feelings for Thurston are real.
"It feels fraudulent, it feels like, almost like a campaign, like, you want to be Bachelor," Hunter Montgomery said to Jacobs. "I don't know what it is. I mean, is that something you've thought about?"
"Yes, coming into this, one of the thoughts on my mind was potentially being the next Bachelor," Jacobs eventually said.
This information will undoubtedly get back to Thurston so Jacobs may have unwittingly cut his time on The Bachelorette short.