'The Bachelorette': The 1 Piece of Advice Katie Thurston Gave Michelle Young Ahead of Her Season
Katie Thurston is down to her final three men on The Bachelorette. Normally, after one season of The Bachelorette ends, fans have to wait another cycle to find out who the next lead will be. But, after Matt James' season, Thurston and Michelle Young were both announced as Bachelorettes. Now that Thurston is done filming her season, she has given Young a little advice.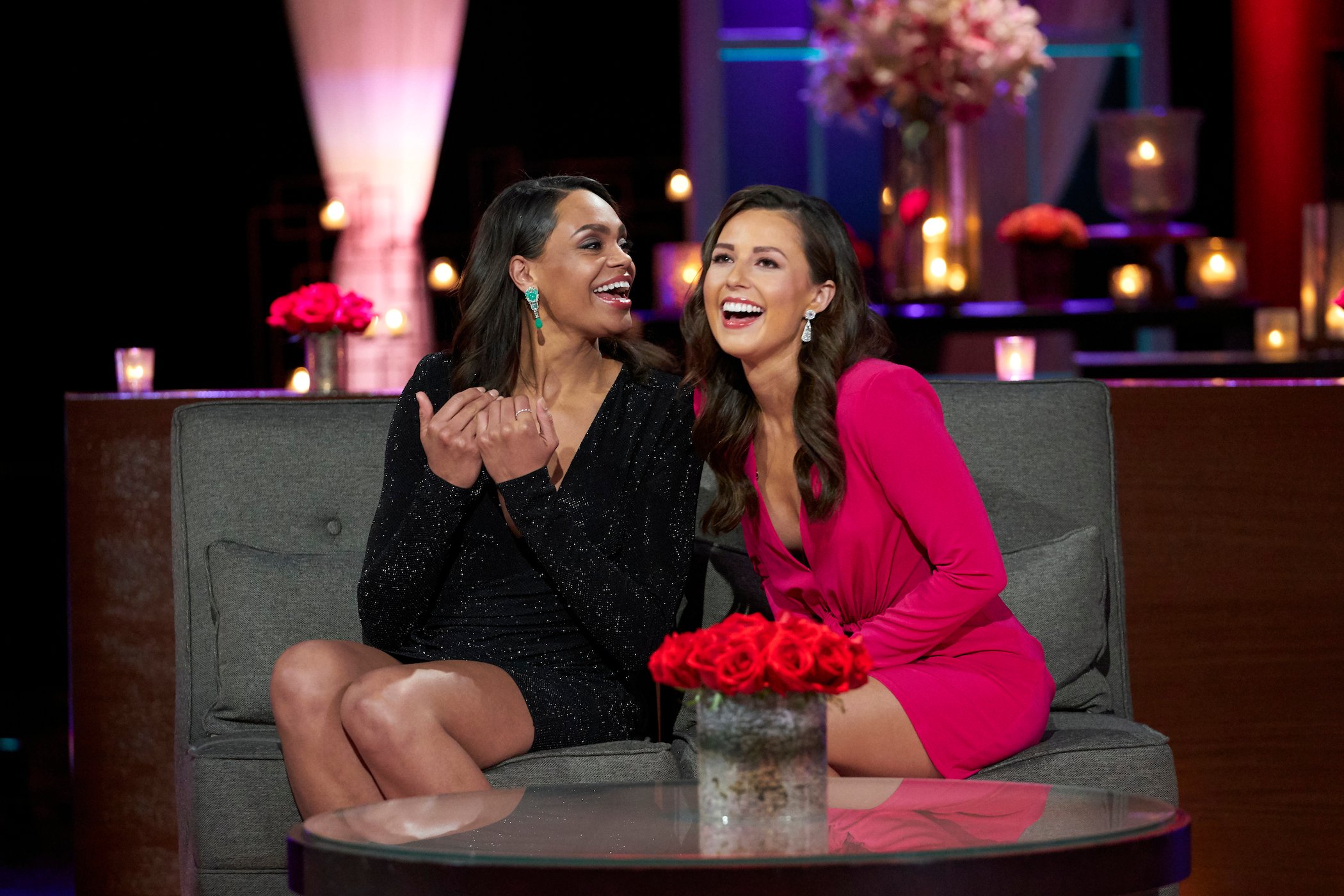 What advice did Katie Thurston give Michelle Young?
Young and Thurston haven't gotten to talk much because Thurston was busy filming her season and now Young is about to go into hers, which means she won't be able to communicate much with the outside world. But when they do talk, Thurston tries to help Young out as much as possible.
"I've spoken to her as much as I can because I know it's any day now they're gonna take her phone away," Thurston told Entertainment Tonight about Young. "I think the biggest advice I've given her is to just be open. Don't close yourself off too early. I think guys can surprise you… weeks later when you don't expect it."
Katie thinks one of her men would be good for Michelle
Former contestants showing up on new seasons has become more normalized in recent years. Nick Viall competed on Andi Dorfman's season and Kaitlyn Bristowe's before becoming the Bachelor. Even last season of The Bachelor saw Heather Martin try to join Matt James' season after first competing for Colton Underwood. This season, Blake Moynes joined the competition for Thurston's heart after already dating both Clare Crawley and Tayshia Adams.
Because it has worked out so well for Moynes and Thurston so far, Thurston thinks that one of her men could be good for Young.
"I actually think Josh would be a good match for Michelle for sure," Thurston said of her former flame. "They just have very similar personalities. He is such a sweetheart and I think that's what she's looking for, someone who's just so kindhearted. That's something that Josh really offers."
What do we know about Michelle Young's season?
[Spoiler alert: Potential spoilers ahead for Michelle Young's season of The Bachelorette.]
Earlier this week, pictures of Young's suitors were released. So far, it looks like 35 men are set to join the competition. Bachelor guru Reality Steve released his prediction of one suitor who he thinks may go far.
"Joe Coleman, 28, Minneapolis, Minnesota. … Former 2011 Mr. Minnesota Basketball," Reality Steve tweeted. "Played at the University of Minnesota. He's gotta be an early frontrunner, right? Lives where Michelle lives and played college basketball like she did. Already rumors they possibly know each other."
Young's season is set to start filming soon and air in October. There has been no exact premiere date set. Adams and Bristowe will remain on the show as hosts for Young's season.
RELATED:'The Bachelorette': Leaked Photos From 'After the Final Rose' Spoil Katie Thurston's Ending