'The Bachelorette' Fans Found the 1 Silver-Lining To a COVID-19 Season
When The Bachelorette was postponed due to the coronavirus (COVID-19) pandemic in March 2020, fans were devastated. However, filming is finally underway, and the season is set to premiere in September with longtime host Chris Harrison. Now, fans have found the one silver lining to a season where the contestants can't travel anywhere because of the virus.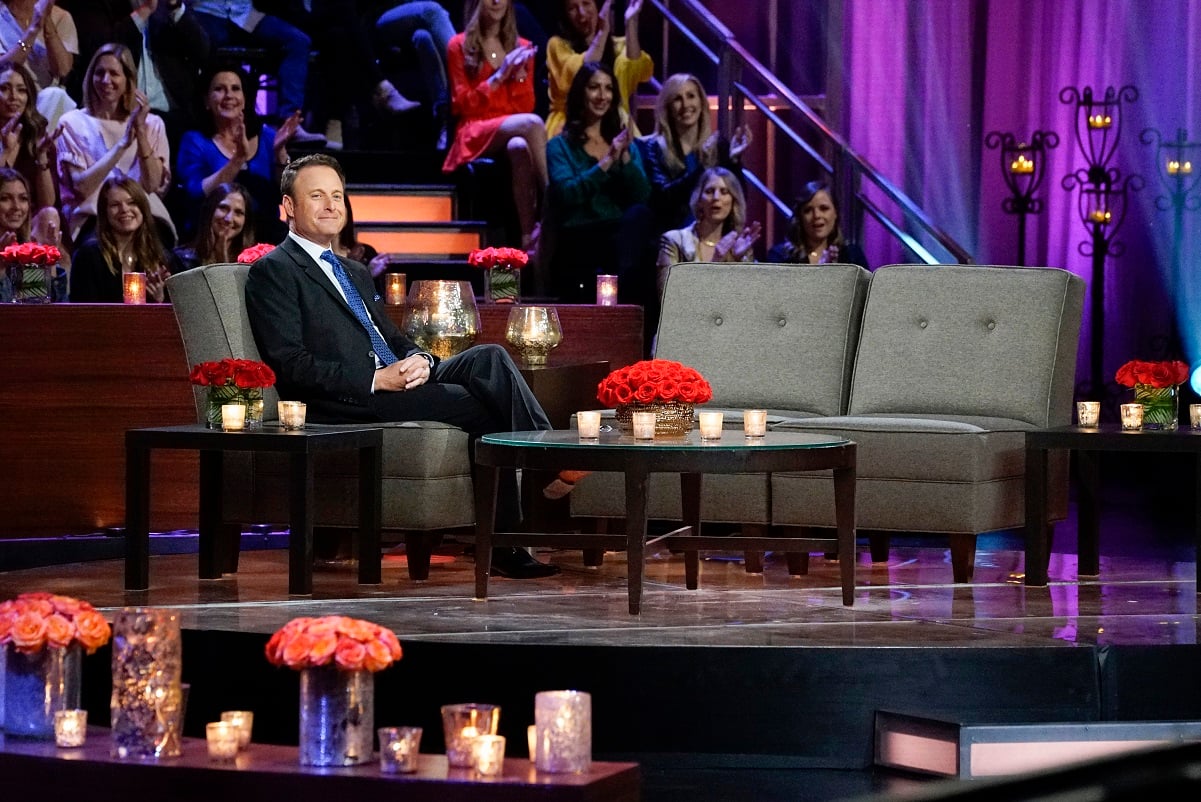 'The Bachelor' and 'The Bachelorette' are filming at different locations
Fans are worried that a COVID-19 season will be dull since the contestants are unable to travel. The producers switched up the location for both shows — instead of filming at the Bachelor Mansion. Lead Clare Crawley is filming The Bachelorette at La Quinta Resort and Spa in Palm Springs, California. 
The Bachelor star of season 25 — Matt James — will take his contestants to the East Coast to film at a resort near Pittsburgh, Pennsylvania. 
"Might not be Bachelorette, but got some Matt James Bachelor filming news," spoiler king Reality Steve Carbone reported via Twitter on Aug. 21, 2020. "His season will be filmed at Nemacolin Woodlands Resort in PA, beginning at the end of September."
Fans still wonder what exciting dates the producers will develop since they can't travel internationally due to the pandemic. 
'The Bachelor' fans feel this one thing is the silver lining to a COVID-19 season
One thing fans complain about year-after-year is the viewing parties that host Chris Harrison and Bachelor alums pop in on. The lead might "surprise" fans by showing up at their party during the season premiere. Then the producers air their reactions. 
"How excited are all of us that due to COVID The Bachelor won't be airing any watch party footage?" asked one fan on Reddit. "We deserve this after the year we've had and all the watch party footage we have suffered through!!"
Many fans agreed that it would be nice not to see the dreaded viewing party clips.
"Dreams really do come true," added another fan.
After all of the positive reactions that the original Reddit user received, they added another note.
"I'm glad that everyone seems to agree that even though times are tough, there's a silver lining."
Other fans pointed out the one problem with this theory
"I hope there isn't any Zoom party footage, but we all know that's going to happen," another fan wrote.
Then the fans realized that the producers could host virtual viewing parties across the nation. 
"After the first commercial break, we'll come back to Chris standing in front of a bank of monitors showing 100's of solo watch parties across Bachelor Nation," one viewer wrote.
After all, there might still be viewing parties, but they will undoubtedly look different when The Bachelorette returns to ABC in September 2020.