'The Bachelorette' 2021: Fans Are Loving This Part of the First Preview for Michelle Young's Season
Michelle Young is the next lead on The Bachelorette and fans couldn't be more excited. Michelle's season has been a long time coming as she was announced as the lead prior to Katie Thurston's season. After last night's episode of Bachelor in Paradise, fans got their first sneak peek at Michelle's season and they are loving it.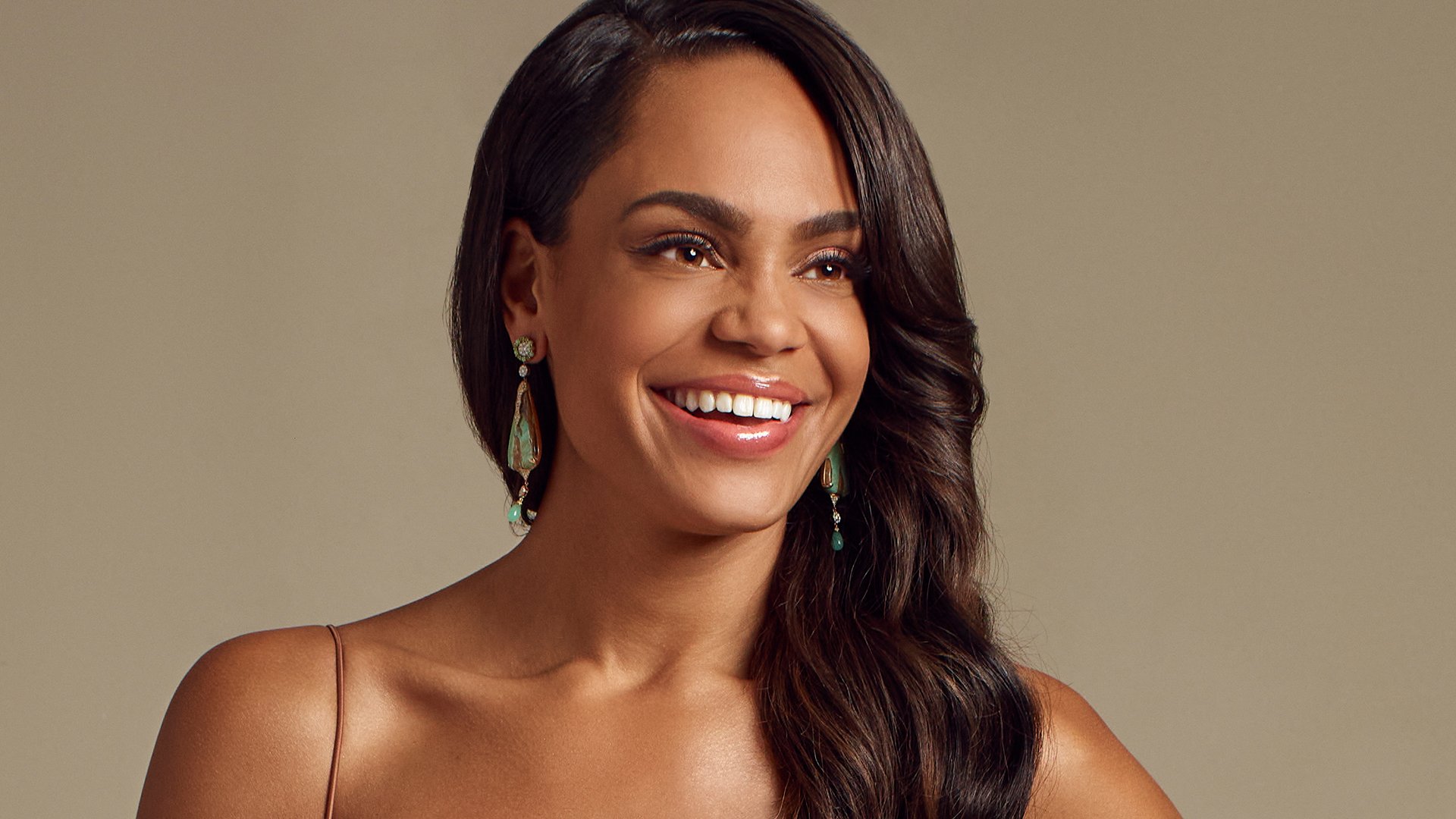 Sneak peek of Michelle Young's season of 'The Bachelorette'
The trailer opens with Michelle opening the doors of a mansion and walking down a winding staircase.
"I feel super special," Michelle says. "How could a girl not feel special?"
As the preview revs up, Michelle is shown in a number of different looks.
"I'm ready to fall in love!" Michelle yells into the sky.
Throughout the promo, viewers get to see some of her dates, which include a classroom date, basketball game, an air force date, and some one-on-ones.
"I'm looking for my soulmate. My best friend. Someone who's going to change the world with me," Michelle says.
But, of course, it wouldn't be a season of The Bachelorette without some drama. At one point in the trailer, Tayshia Adams tells Michelle that one of the contestants has been faking everything.
"Someone is planning out their every move," Tayshia tells Michelle as the camera pans to folders of detailed notes.
On top of that, the men question if anyone of them met Michelle before the season began.
"It seems like there's a rat in our midst," one of the men says.
To wrap up the promo, Michelle reads a letter to her future husband.
"Finding love hasn't really been easy for me," she reads. "I was never the girl invited to cute dates at the apple orchard in the fall. I was the girl picked last for prom, but first for basketball. It was like there was nobody like me. Before, there was nobody to see me.
"Hey soulmate, if you're listening, you'll need to understand, in my heart of hearts, all I've ever wanted is love," she says. "And I hope you can be that man."
Fans love Michelle's letter to her soulmate
Fans are ready to see Michelle find love.
"She's the whole package I mean wow she's stunning," one person commented on the promo. "Hope her season is good."
"Oh my goodness, her speech was absolutely devastating and heartbreaking," another person said. "Please let her find a real one. She deserves to find the best man who will treat her like the queen that she is."
After being dumped by Matt James, fans are really rooting for Michelle to find the one this time around.
"Her letter to her future husband is everything and they better treat her like the gem she is," one person wrote.
"ABC I am asking you nicely to please not fumble this season," another fan said. "No forced drama just let us see her fall in love."
When does 'The Bachelorette' air?
Michelle's season is right around the corner. The show premieres on Oct. 19th at 8 p.m. ET. The show will continue airing every Tuesday night at the same time throughout the season.