'The Bachelorette' 2021: Michelle Young's New Promo Teases Her Next Journey and Bachelor Nation Fans 'Can't Freaking Wait' for Season 18
The Bachelorette Season 18 isn't playing games with Michelle Young's new promo trailer. Many fans have been itching for more teasers from the upcoming season. Now, the ABC reality series has finally delivered. So here's a breakdown of Michelle's Bachelorette 2021 preview and how Bachelor Nation feels about the lead's next journey.
[Spoiler alert: This article contains spoilers about The Bachelorette Season 18 with Michelle Young.]
Who is the next bachelorette Michelle Young?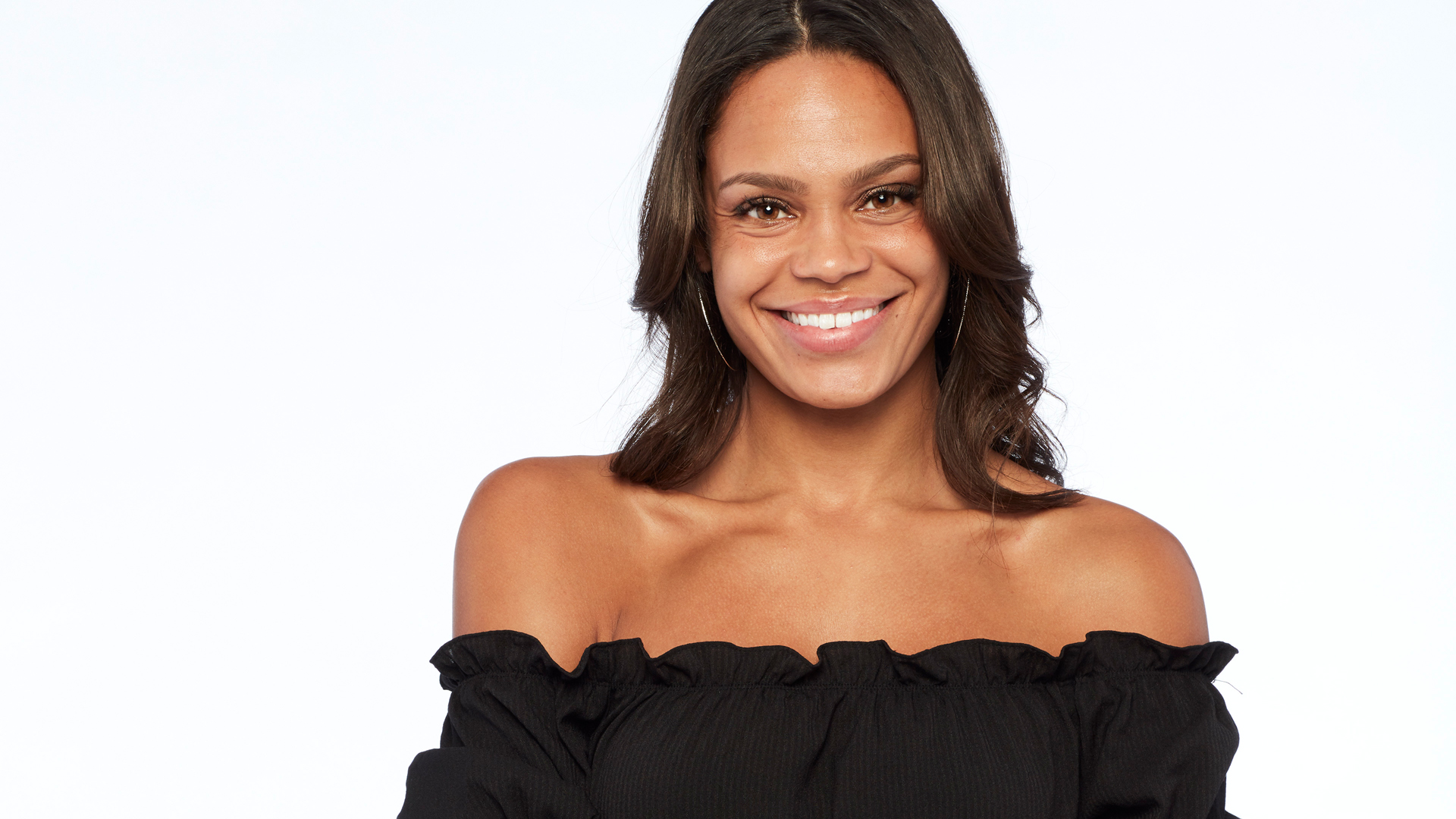 RELATED: 'The Bachelorette': Katie Thurston's Advice to Michelle Young Makes So Much Sense After Her Finale
Before Michelle became the next lead for The Bachelorette Season 18, she was on The Bachelor Season 25 with Matt James. The 28-year-old elementary school teacher from Edina, Minnesota, won the hearts of Bachelor Nation. However, she didn't win Matt's heart in the end.
During The Bachelor finale, Matt admitted he couldn't "get there" with Michelle, and the couple broke up. But Michelle's journey is far from over. She will be the second bachelorette in 2021, following The Bachelorette Season 17 with Katie Thurston.
New 'Bachelorette' 2021 promo teases what's coming up next for Michelle Young
RELATED: 'The Bachelorette': Michelle Young Reveals What She Wants in Her Next Partner
The Bachelorette Season 18 promo trailer takes fans through Michelle's journey. The preview starts with a shot of the new lead in a stunning white dress by designer Stanley Hudson as "Bounce Back" by Little Mix plays in the background. Michelle glides through a building filled with flowers designed by Bloom and Plume, and she picks up a single red rose. Then the teaser takes Bachelor Nation fans down memory lane.
Suddenly, Michelle catches a basketball and shoots the ball into a diamond basket. The reality star played Division I college basketball at Bradley University. Meanwhile, Michelle walks through a classroom with "Miss Young" written on a chalkboard in the background. The new bachelorette smiles as she picks up an apple. Of course, this is a nod to Michelle's teaching career.
Finally, The Bachelorette promo teases what's next for Michelle as she starts her new journey to find love. The lead walks down the stairs as she basks in the light, surrounded by blooming flowers. She's ready for the future.
"I'm looking for someone who's gonna change the world with me," Michelle says in a voiceover. "I'm ready."
Some Bachelor Nation fans might recognize Michelle's comment because it's what she told Matt when she first met him in episode 4. So one thing is clear — Michelle knows exactly what she's looking for. But will the bachelorette's final rose be her perfect match? We'll have to wait and see.
When will 'The Bachelorette' Season 18 with Michelle Young start?
RELATED: 'The Bachelorette': Tayshia Adams and Kaitlyn Bristowe to Host Michelle Young's Season
The Bachelorette Season 18 promo ends with the start date for Michelle's journey. The ABC reality series will drop on Tuesday, Oct. 19, 2021. Then Bachelor Nation fans can watch the premiere online the next day on Hulu.
Bachelor Nation reacts to Michelle Young's full 'Bachelorette' preview
RELATED: 'The Bachelorette': Would Katie Thurston and Blake Moynes Still Be Together If He Didn't Propose? The Truth Might Surprise You
Many Bachelor Nation fans were excited to watch the full promo for Michelle's Bachelorette season.
"THIS LOOKS EXPENSIVE!!!! The set! The DRESS!" a fan on Reddit wrote. "The song! Bounce Back by Little Mix really is a good song to get you into it! Can't freaking wait for Michelle's season!!!!"
Meanwhile, many members of Bachelor Nation supported Michelle's new Bachelorette teaser.
"So should I just prepare myself to have chills the entire season.. Or?" Chelsea Vaughn from The Bachelor Season 25 wrote on Instagram.
Then Jessenia Cruz from Bachelor in Paradise Season 7 wrote, "Stop!! This is too much!!"
While the new Bachelorette 2021 preview teased a few fun facts about Michelle, many viewers are excited to get to know the lead on the ABC reality series. So get ready.
The Bachelorette Season 18 with Michelle Young premieres Oct. 19, 2021.