'The Bachelorette' 2021 Promo Trailer Drops More Clues From Michelle Young's Season Week 2 and Beyond
The Bachelorette Season 18 has finally begun, and Michelle Young isn't playing any games when it comes to love. Following the premiere on Oct. 19, ABC released a new preview teasing what happens next week and the upcoming episodes. So here's our breakdown of The Bachelorette 2021 promo trailer, which dropped even more clues about Michelle's season between week 2 and the grand finale. 
[Spoiler alert: This article contains spoilers from The Bachelorette Season 18 Episode 2 on Oct. 26, 2021.]
'The Bachelorette' 2021 trailer teases who gets dates with Michelle Young week 2 and beyond
The Bachelorette 2021 trailer on YouTube highlights a number of Michelle's dates throughout her season. In week 2 of season 18, Michelle will hold two group dates — one in the classroom and another on the basketball court. 
At first, the teaser shows contestants like Peter, Casey, Daniel, and PJ getting schooled by Miss Michelle. Then later, Clayton says he knows his place in sports, and the basketball court is "not it." Pardeep, Spencer, and Chris G. can also be seen standing behind the former Mizzou football player.
It also seems like Michelle takes another group of men on a farming date as The Bachelorette preview continues. Michelle drives Rodney around in a wheelbarrow, and Martin can be seen in the background. Later, a group of men gathers around the pool. PJ, Alec, Clayton, Leroy, and Martin are all present. Then Peter — not Pilot Pete — and Nayte walk toward Michelle for a flight school group date. 
Meanwhile, it seems The Bachelorette Season 18 will do some traveling this year. As you may know, the ABC reality series filmed the premiere in Palm Springs. Then the promo confirms Michelle and her cast will travel to Minnesota. Clayton, Olumide, Rodney, Brandon J., and Rick are all spotted during a Minnesota Vikings group date. Michelle and Joe also go to a Minnesota Twins game together.
Of course, other one-on-one dates are highlighted in The Bachelorette 2021 promo trailer. Michelle and the first impression rose winner, Nayte, go on a boating date together. She also goes to an apple orchard with Rodney. Then the bachelorette beats Martin during a racing date, and she kisses Jamie somewhere outdoors. Things also start to get emotional between Olumide and Michelle as he tells her she's "literally a breath of fresh air."
Later, Rick gets a one-on-one date with Michelle, and they spend some alone time together on a tram. Then Clayton hangs out with the bachelorette, and he claims she could be "The One." Brandon J. is also seen with Michelle, and there's another change in scenery as they go horseback riding on the beach.
'The Bachelorette' Season 18 promo shows which cast members get into drama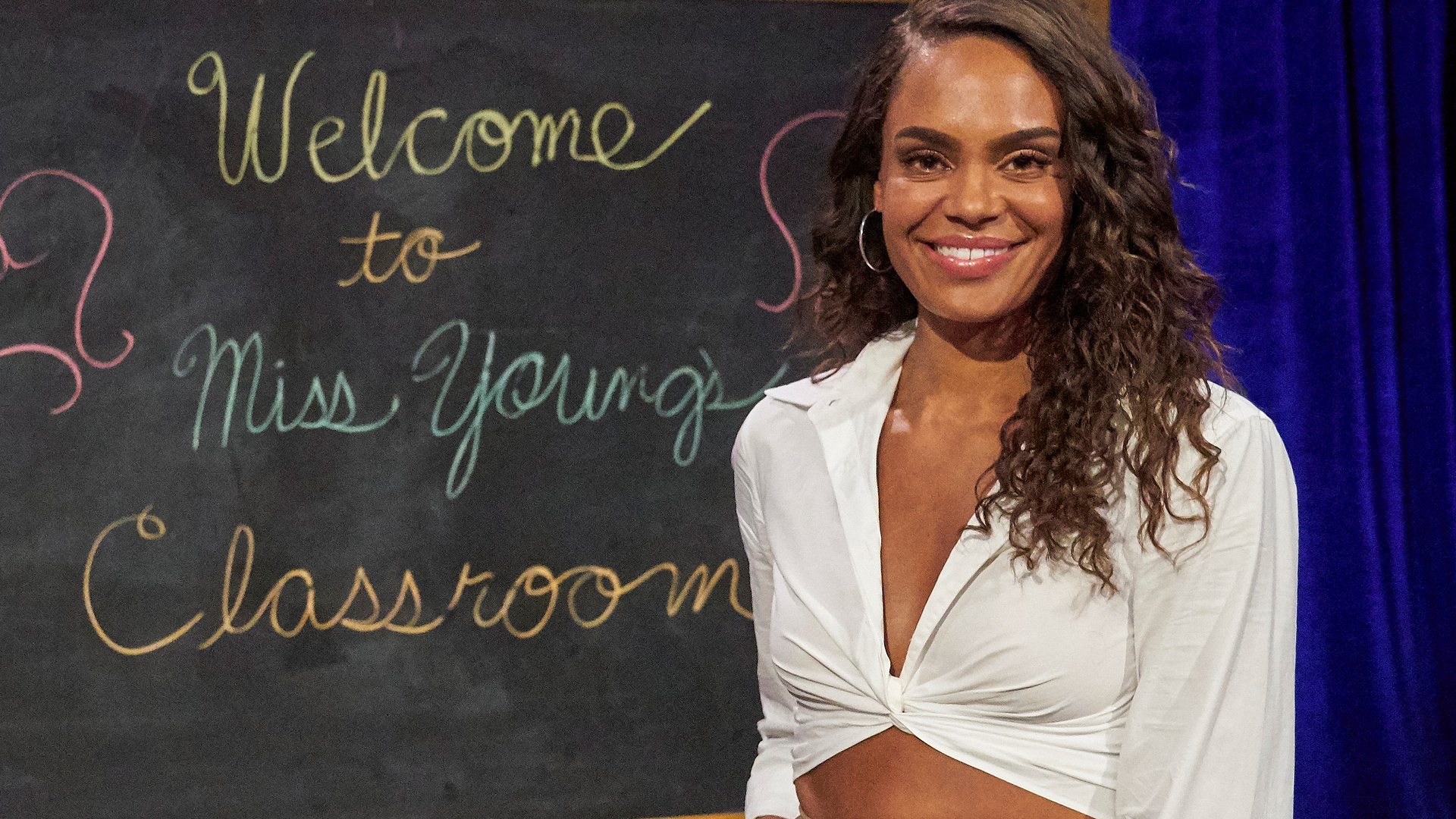 As The Bachelorette Season 18 promo trailer continues, Rodney says he has this "weird feeling anything could happen." Of course, we know it's not just a weird feeling. This is The Bachelor franchise. Anything can happen. So naturally, the preview jumps right into all the drama. 
In the teaser, Michelle faces her first challenge. Jamie questions the bachelorette, and he asks whether she knew another contestant before the show. Then Spencer asks Martin whether Michelle could've had a relationship with the mystery man before the show. Clayton also suggests the cast confronts the person who allegedly knew Michelle prior to The Bachelorette, and the individual supposedly denied the claims. However, Clayton doesn't believe his fellow contestant.
Of course, it's possible the men are talking about Michelle and Joe. As you might remember, Michelle previously slid into Joe's DMs, but he ghosted her. So now, they're starting fresh. However, the trailer seemingly hints it could be another suitor, as Joe isn't shown. Rather, the preview highlights Brandon J. and Rick. Then Rick appears to lose trust in someone. But is it the cast or Michelle? Only time will tell.
Moving forward, The Bachelorette preview suggests the contestants eventually target Nayte. Someone offscreen says the cast member is a "player." Then Clayton seemingly tells Nayte he's an "actor" who came on reality TV for fame. The promo doesn't show the two men together in one room. So we aren't so sure about this "fight." But regardless, Nayte looks confused and says, "What are you talking about?"
Later, a Bachelorette cast member says there's a "rat" in their midst, and the promo trailer highlights shots of Chris S. and Brandon J. Then Peter tells Will he's going to "keep exposing" him and calling him out. The two men get into a heated argument, and Peter throws someone's jacket in the pool. So it doesn't really look great for both contestants.
Michelle Young's 'Bachelorette' preview hints whether she gets engaged
Now, Michelle's season preview of The Bachelorette 2021 highlights a new storyline we really haven't seen recently. In a voiceover, Michelle says she feels "unseen." Then Chris S. jumps in. "She feels like she's not appreciated," he says to producers.
Meanwhile, co-host Kaitlyn Bristowe tells Michelle that her contestants need to show her that they want to fight for her attention. The bachelorette also hints that she keeps "giving and giving and not giving back" from someone. Then later, Michelle tells someone offscreen that she can't trust them anymore. Of course, we'll have to wait and see what happens. But Clayton, Spencer, Nayte, and Brandon J. are all spotted crying at some point in the promo, and it's possible she's talking to one of those suitors.
Regardless, The Bachelorette trailer indicates Michelle will make it to her final rose ceremony in the season 18 finale. But will any of her men step it up enough for an engagement? In the teaser, Michelle is crying at her final rose ceremony by the beach, and the clip reminds us of Tayshia Adams' Bachelorette preview, which teased her tears during Zac Clark's proposal. 
Now, is Michelle tearing up because of a broken heart or her future fiancé? In the new promo, it looks like Michelle could be looking at someone who's getting down on one knee. Her eyes and head seem to be positioned downward. But we might be reaching, and we just have to wait and see what happens next. That said, Brandon J. is the only contestant who's been seen with Michelle near the beach. So it feels like he could make it far. Stay tuned.
The Bachelorette Season 18 airs Tuesday nights on ABC.