'The Bachelorette' 2022 Spoilers: Reality Steve Reveals Paris Is the First Location the Cast Heads After LA
Now that Clayton Echard's season of The Bachelor has ended, Bachelor Nation fans want more of Rachel Recchia and Gabby Windey. ABC announced the two women from Clayton's season as the leads for The Bachelorette 2022. And Reality Steve's spoilers just dished on one of the main locations for the season. Here are The Bachelorette 2022 spoilers regarding location so far.
'The Bachelorette' 2022 spoilers from Reality Steve reveal the first filming location after Los Angeles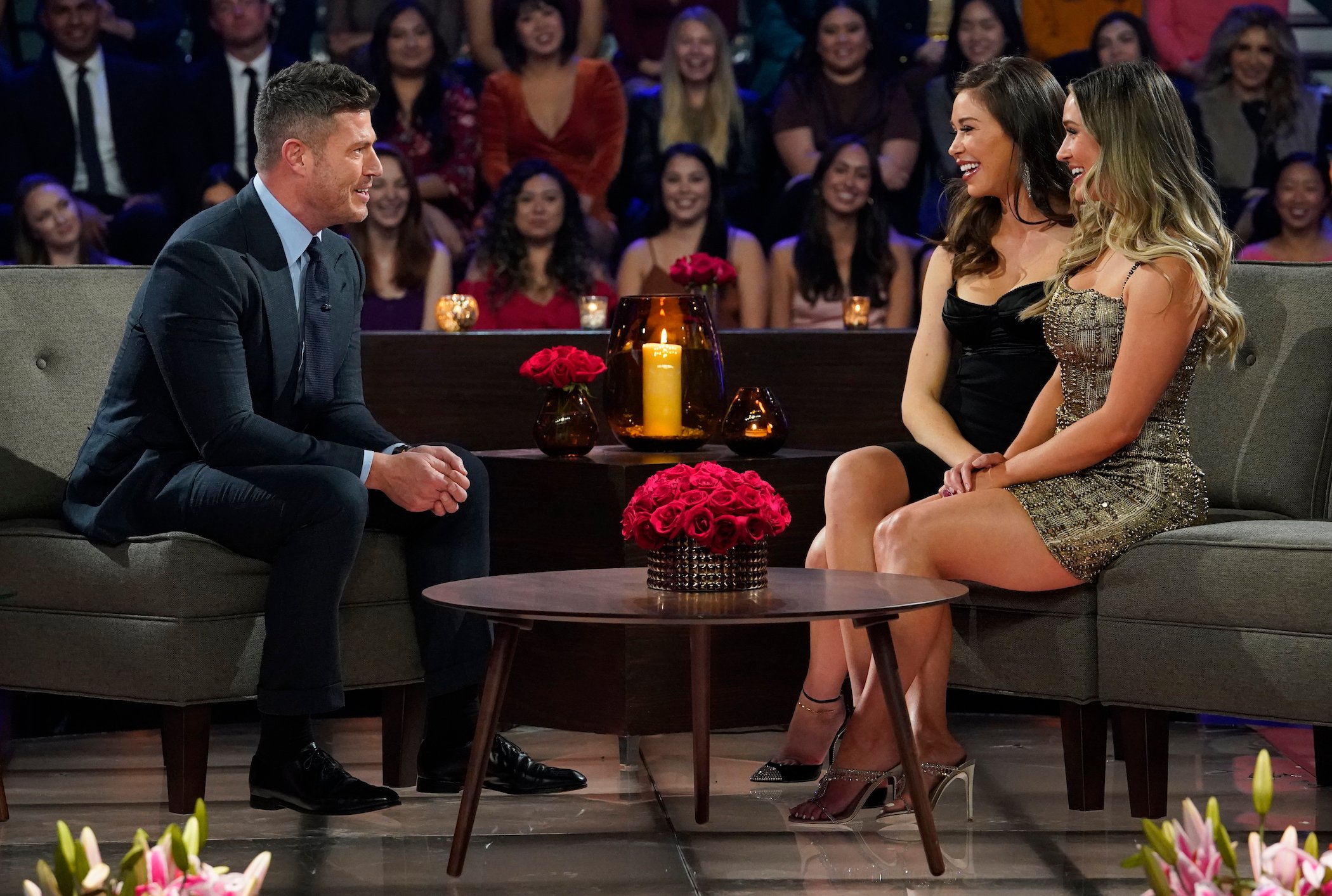 Where does The Bachelorette 2022 filming take place? Clayton Echard's Bachelor season brought the cast to The Bachelor mansion, and the mansion plays a role in The Bachelorette 2022. The mansion, otherwise known as Villa de la Vina, resides in Malibu, California.
According to The Bachelorette 2022 spoilers from Reality Steve, the cast and leads begin in Los Angeles, California. From there, they head to Paris, France. "First location after LA is in Europe," he tweeted on March 23, 2022. He then confirmed the rumor via Instagram.
"Got a Bachelorette filming update for you," Reality Steve says on Instagram. "… I have, however, confirmed one of the locations they will be headed toward this season." He then pulled up a photo of the Eiffel Tower. "They're headed here. After three episodes in LA, filming will go to Paris, France. Filming begins at the mansion this Saturday night [March 26]."
On Reality Steve's website, he then noted the new season will film in LA for three episodes before heading to Europe. "After that, I've heard of one other country but haven't gotten it confirmed," he added. "Paris is definitely confirmed, as filming starts there around the 7th, which lines up with the schedule of having three episodes in LA then heading to Paris."
ABC announced Gabby Windey and Rachel Recchia's possible cast
Not only does Reality Steve have The Bachelorette 2022 spoilers on the first filming location outside of the U.S., but he also shared more details on the men potentially cast for the season. ABC shared the 35 potential men on the show's Facebook page.
"Remember, not all of these men will make the final cast," Reality Steve wrote on his site. "Expect anywhere from two-five of them to be cut for whatever reason. Ever since they've been doing the cast releases early, at least two have never made the final cast."
Fans still want to know how The Bachelorette 2022 will work, too. "Will there really be eight hometowns and six overnights (four and three for each woman)?" Reality Steve asked. He also noted he doesn't know whether Gabby and Rachel get "their own set of men" without any crossover.
When does 'The Bachelorette' 2022 start?
The Bachelorette 2022 airs on Monday, July 11, 2022. If filming begins on Saturday, March 26, as Reality Steve's spoilers suggest, that means more information should become available soon regarding what goes down during the season.
After Gabby and Rachel's season airs, fans can gear up for Bachelor in Paradise next. Early rumors suggested Bachelor in Paradise Season 8 might face cancellation, but Reality Steve says this isn't based in fact. It's highly likely the new season of Paradise will air directly after The Bachelorette and go into fall 2022.
Check out Showbiz Cheat Sheet on Facebook!
RELATED: 'The Bachelor' Clayton Echard Doesn't 'Feel Comfortable' Giving His Opinion on the Next 'Bachelorette' Lead