'The Bachelorette': The 3 Most Manipulative Villains of All Time
Most people tune into The Bachelorette to see a love story but a lot of us also tune in for the drama. The show wouldn't be the same without a few bad eggs stirring up chaos. Each season, there is at least one contestant who is dubbed a villain. Being a villain might not get them the girl in the end but it does ensure that they will stick around as producer picks for a few weeks in the house. Here are a few of the most notorious villains of all time.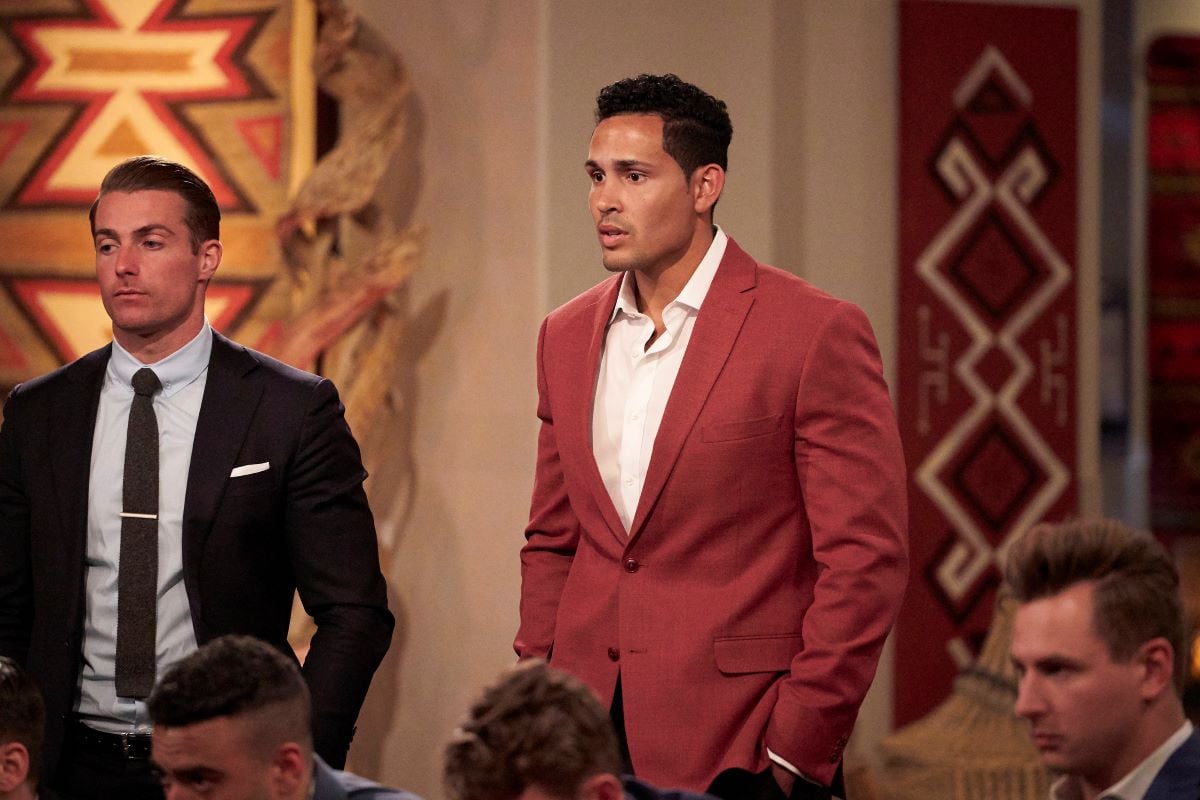 Thomas Jacobs is the newest villain on 'The Bachelorette'
Thomas Jacobs is one of the newest inductees into the Bachelorette villain hall of fame. Unlike villains before him, Jacobs flat out told Katie Thurston that he came on the show for the opportunity and chance to be the next Bachelor.
"I couldn't sit here and look you in the face and say, 'Yeah, when I showed up to this place I was here for the right reasons,' because I didn't know who you were," Jacobs said. "And worst-case scenario, I'd give it a shot and, yeah you can build a great platform, and that's just the honest to God truth, like my approach to this. I can sit here and tell you right now the best thing I ever did was lean into the potential of what could be here because the feelings that I have for you are real and I feel that it's reciprocated."  
His campaign to be the Bachelor ultimately caused Thurston to send him home.
Luke Parker was one of the worst
Who could forget Luke Parker from Hannah Brown's season? Parker was one of the most sinister contestants on the show because he was so good at manipulating Brown. He played the good guy role in front of her but was then an antagonist in the house. Despite several men coming to Brown and warning her about his behavior, Parker still managed to talk his way out of every situation.
It was only after Parker shamed Brown for having sex that she finally got rid of him.
"I totally have all the trust in the world for you, but at the same time I just want to make sure we're on the same page," he told her on the show. "Like if you told me you were having sex, or you had sex with one or multiple of these guys, I'd be wanting to go home, 100 percent. But if that's something you're not going through then I'm just going to continue to grow the relationship and move on."
"Some of the things that you said, I don't agree with at all," Brown responded. "And honestly, I'm like kinda mad, because like, the way that you just said that is like, why do you have the right to do that? Because you're not my husband."
In true villain fashion, Parker didn't accept the rejection and tried to crash the next rose ceremony only to be sent home again.
Chad Johnson was a villain on both 'The Bachelorette' and 'Bachelor in Paradise'
Chad Johnson was one of the most aggressive men in the franchise. He first appeared on JoJo Fletcher's season of The Bachelorette. From moment one, he made it clear how stupid he thought the process was and how ridiculous it seemed that people were falling in love so quickly.
After making fun of the other men's feelings for most of the season, he got aggressive with some of them. His behavior was so erratic, he was given the nickname Bad Chad.
Johnson later appeared on Bachelor in Paradise but was sent home by host Chris Harrison for being belligerent.