'The Bachelorette': 4 Things Michelle Young's Men Might Be Doing With Their Free Time
Joining the cast of The Bachelorette or The Bachelor means giving up certain liberties. Usually, that includes the freedom to use your cell phone or watch television when you want. With limited activities, how does the cast of The Bachelorette keep themselves busy? These are some of the production-approved activities the men of Michelle Young's season can fill their downtime with on The Bachelorette.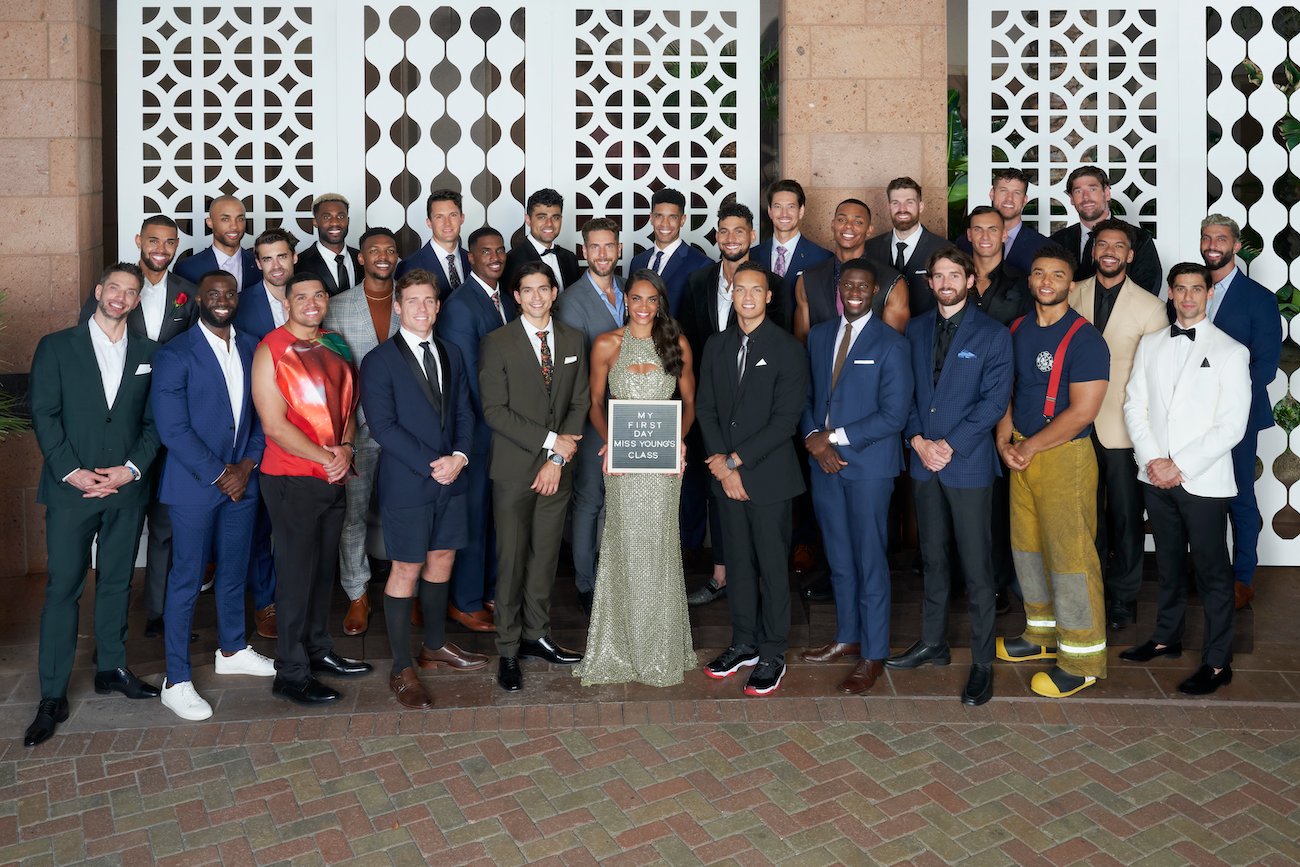 'The Bachelorette' men can read bibles
It's not uncommon for reading materials to be missing from the set of almost any reality TV series. As a field producer for Jersey Shore explained on Reddit, producers don't want the casts of these shows communicating with each other privately. Books and magazines are kept away from the set to prevent the cast from talking out of earshot.
The same rules apply for The Bachelor and Bachelorette, at least in some seasons. "No phone and no books," AshLee Frazier from season 17 of The Bachelor told The Verge. "They were all taken. Music wasn't allowed, but some sneak it in and hope to not get caught. The only book[s] allowed are Bibles."
Some cast members have books and journals on 'The Bachelorette,' 'The Bachelor,' and 'Bachelor in Paradise' 
The Verge connected with several former contestants from Bachelor Nation, including Wells Adams and Whitney Fransway from Nick Viall's season, and what they found conflicts with Frazier's experience. Adams claims he brought brooks on the set of The Bachelorette and BiP. Meanwhile, Fransway says they could bring "printed content" except for magazines. 
Of course, Ryan Fox brought an entire library of notes with him to Young's season of The Bachelorette. Considering how many fans think this was a ploy by production, it's understandable why Fox would be allowed to have such literature on set.
Watching movies happens on 'blackout days' 
As Frazier and Tierra LiCausi remember, there were certain days the cast could take off to rest. During those "blackout days," producers would allow everyone to watch movies. Frazier recalls production streaming Ted during her time on the show, while Adams remembers watching Interstellar in Uruguay.
Reality Steve says music is one of the only sources of entertainment for 'The Bachelorette' contestants
As the king of Bachelor Nation spoilers revealed to The Verge, "to his knowledge, the only access to media the contestants ever have would be music." What's more, the cast of The Bachelorette and Bachelor can only listen to music while they're on a flight from one destination to another.
Considering the bubble recent casts of The Bachelor and Bachelorette live within, it's probably rare they ever get to listen to music because they're not traveling. However, as Maguire and Adams recall, the cast could use MP3 players — not cell phones — to listen to music as they exercise.
'The Bachelorette' producers allow the men to bring musical instruments
Since they typically can't listen to music, sometimes contestants on The Bachelorette will bring instruments to create their own songs. "On The Bachelorette, three or four guys brought guitars," Daniel Maguire tells The Verge. "Once in a while they played guitar. But [the producers] often didn't want them to do that."
Why ABC limits 'The Bachelorette' mens' access to media
By limiting what the men can do in between vying for a woman's heart, the producers create an environment that generates footage for reality TV viewers. "They want their full focus 24/7 to be on the [man or woman]," Reality Steve explains. "Hence the reason you get so many meltdowns. You actually start believing you're falling in love [with] someone you barely know. It's essentially like Stockholm Syndrome."